Portland's Finest Brews for Summer Sipping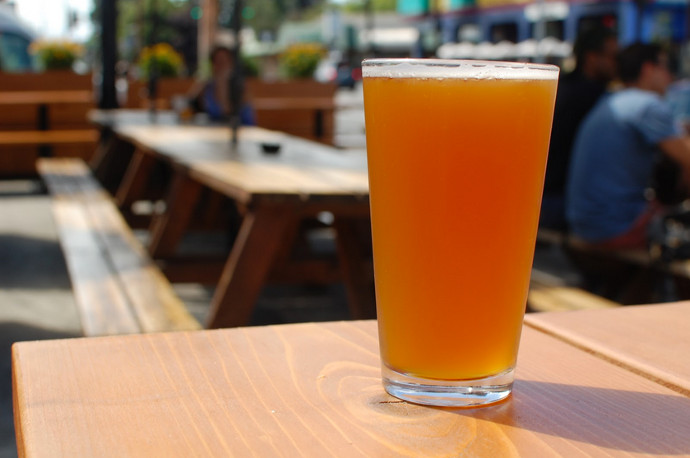 Portland is known by a number of nicknames, from PDX to Little Beirut, but one of our most popular names is Beervana. It's for a good reason: Portland is the beer capital of the US, with more breweries per capita than any other city. Given our plethora of breweries and pubs, it would be difficult to list all the summer seasonal beers coming out this year, so here are a few of our favorites.

Ultra Violet Blackberry Sour
Ecliptic is the result of John Harris, formerly the head brewer of Full Sail, wanting his own brewery. He and his staff have been making beers here for a relatively short time now, but the quality has been excellent. This summer sees the Ultra Violet Blackberry Sour brewed with Oregon blackberries, then soured and fermented with Belgian yeast. It's a tart, crisp summer quencher.

Red, White, and Brew
While Oregon is more famous for its hoppy IPAs, some breweries are branching out into other realms, such as Cascade with its award winning sours. Our favorite this year is the Red, White, and Brew, a sour made especially for the 4th of July, with sour wheat and blond ales aged in white wine barrels with blueberries and red cherries.
Twilight Summer Ale
It's not accurate to call Deschutes a microbrewery anymore, given its ubiquity at grocers nationwide. But it remains resolutely Oregonian, and is a classic and popular brewery. This year, as most summers, Deschutes produces the Twilight Summer Ale, a perfect NW style summer IPA, crisp and clean with light malt and hops.

S.M.A.S.H. & Super S.M.A.S.H.
S.M.A.S.H. stands for single malt and single hop, which is exactly what this summer ale from Portland Brewing is. The S.M.A.S.H. uses Simcoe hops and Goldpils Vienna malt for a pale ale with a rich base with pine and citrus notes. It's perfect for a backyard BBQ, as is its higher gravity, double hopped cousin, the Super S.M.A.S.H.

Tepache
This one is cheating, as it's not actually a beer. Nor is it a cider—legally, it's technically closer to a wine. What it is is a delicious beverage made from fermented pineapple and assorted spices. It's a traditional Mexican beverage, with a low ABV. It's often mixed with a light lager, or even an ale, and can be used as a mixer for cocktails as well. Rev. Nat's Tepache is only made once a year, and sells out quickly, so get over to his cidery while it's available!

Pale Pony Ale
Laurelwood carries the Workhorse IPA year round, but during summer the Pale Pony is released—a shrunk down summer version of the IPA. It's a light ale, with all the grapefruit, tropical, and citrus hop flavors that are perfect for summer.

503 IPA
The 503 IPA is a bit of an anomaly for a summer beer, with high gravity and a high IBU rating (7.3% and 80 IBU). It's far darker and more bitter than Migration's standard IPA, but its popularity demanded a summer release again this year. It's surprisingly refreshing, perfect for drinking on the sundrenched Migration patio.
Photo by Alexander Frane
Tags:
Beer
Recent Articles

Feedback
How are we doing? Tell us what you like or don't like and how we can improve. We would love to hear your thoughts!