New Deal Pear Brandy Has Come to Portland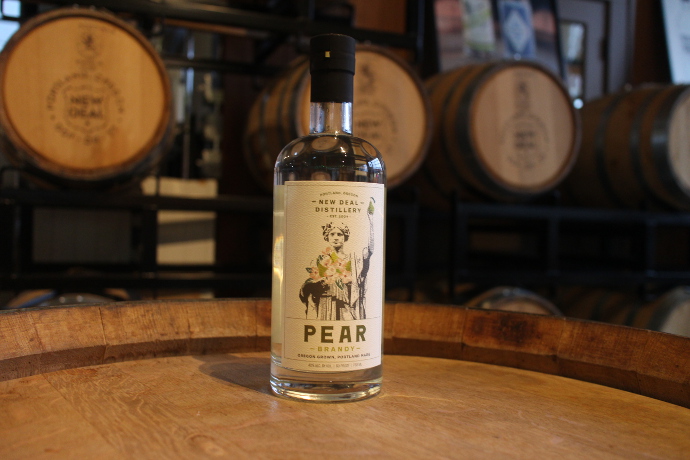 Pear brandy is an essential aspect of Portland's spirits scene.
Clear Creek
, Portland's oldest distillery, developed the first bottles of its flagship pear brandy over thirty years ago. Others have followed, and now the city has a new bottle to choose from with
New Deal
's recently released Pear Brandy.
New Deal owner and distiller Tom Burkleaux has made a wide variety of spirits in his modestly sized distillery, from the popular Portland Vodka and Portland Dry Gin 33 to small batch whiskeys, spicy Hot Monkey Vodka, and the botanical-rich Cascadia Bitter Liqueur. Closely involved in the community, Burkleaux would receive fruit from local farmers that he would transform into spirits, including apple brandies, but the opportunity to make a pear one didn't present itself fully until Pereday Orchards approached him. The Oregon family-owned farm wanted to honor its heritage and felt that a spirit made by a local, well-regarded distillery would do so.
Burkleaux and his crew played with a variety of pears, including bosch and anjou, but always had a feeling that the bartlett pear, the same type used in Clear Creek's brandy, would be the ticket. That intuition turned out to be correct, and within a year, the distillery was bottling.
The pear brandy is bright, dry, and elegant, with floral notes on the nose and a rich aroma of ripe pear. The skin of the pear comes through strong, lending a grassy, bracing note that balances the fruit. New Deal demonstrates that there's room in the market for something familiar, but unique to them. The brandy is 80 proof, and retails for $39.95.
Where to find it around town:
Bartenders around town are already using the spirit in cocktails, as pear is a harmonious flavor that goes well with many other ingredients.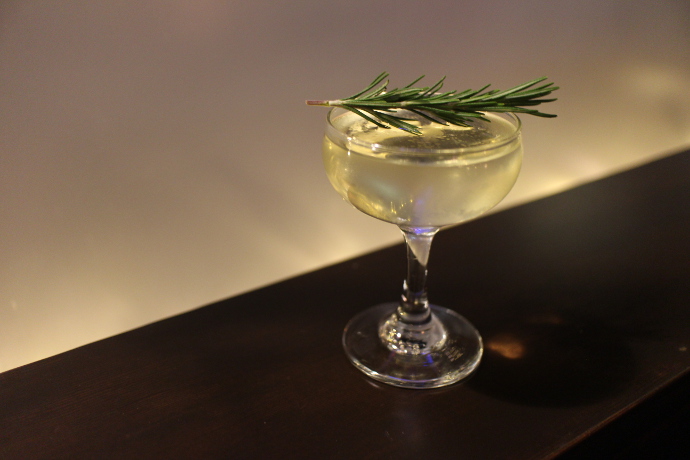 La Moule
Inspired by bartender Anna Moss' time in Prague, The Postcard from Prague ($12) uses the pear brandy as a supporting role, adding a subtle fruit and floral quality to the cocktail made with pisco, Becherovka, Cocchi Americano, and bitters. The result is a vivid, bright, and herbaceous winter drink. (2500 SE Clinton St.; 971-339-2822)
PaaDee
Like with the Postcard from Prague, the pear brandy in bartender Jon Lewis' Winter in Oaxaca is more of a highlight, the main ingredients being mezcal and aquavit. The vaguely tropical, complex drinks still has a hint of pear to it, amongst the smoke and herbs that marry pleasantly together. The drink is finished off with a float of dark rum, that helps bring out the fruit of the brandy without being overly sweet. (6 SE 28th Ave.; 503-360-1453)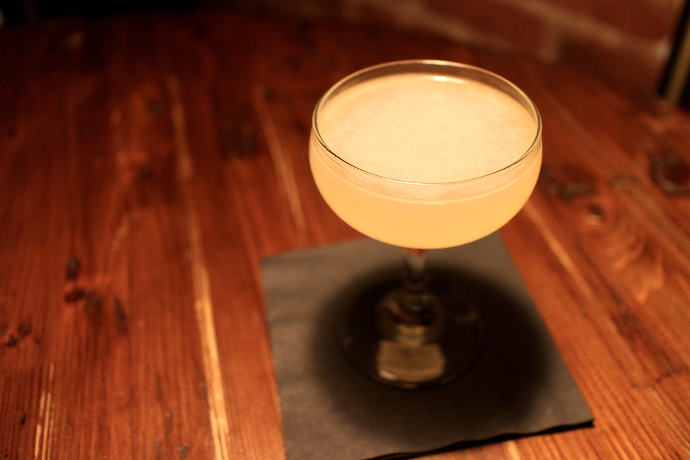 Bit House Saloon
Juicy and refreshing, bartender John Paul Longenecker's Up All Night ($9) is made with New Deal Pear Brandy and New Deal Vodka, as well as lemon and simple syrup. It's basically a brandy sour enhanced with a bit of vodka for an extra kick and smoothness, and it's a great way to show off the crisp flavor of pear in New Deal's brandy. (727 SE Grand Ave.; 503-954-3913)
Photos via Alexander Frane
Recent Articles

Feedback
How are we doing? Tell us what you like or don't like and how we can improve. We would love to hear your thoughts!