Portland's Best Fall Cocktails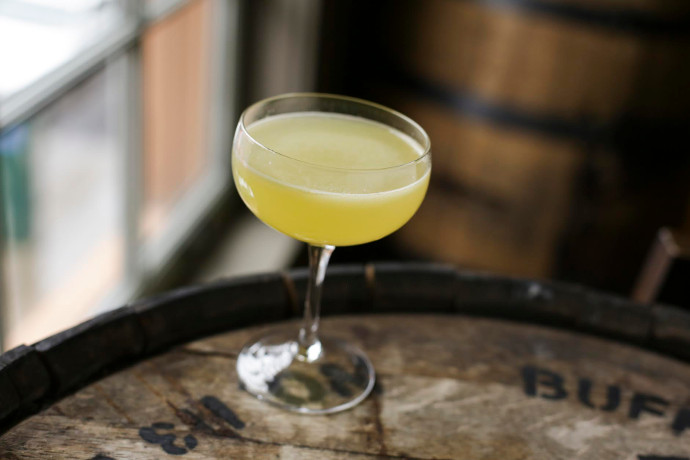 Fall is in the air as our normally verdant city lights up with fiery tones of autumnal flush — red, orange, yellow, and brown heralding the coming gray, the approaching rain — so let's we do what we do best and flock to cocktail bars and restaurants to sample the best drinks of the season. We rounded up a few of our favorites to drink this autumn. Let us know what yours are at our Facebook or Twitter.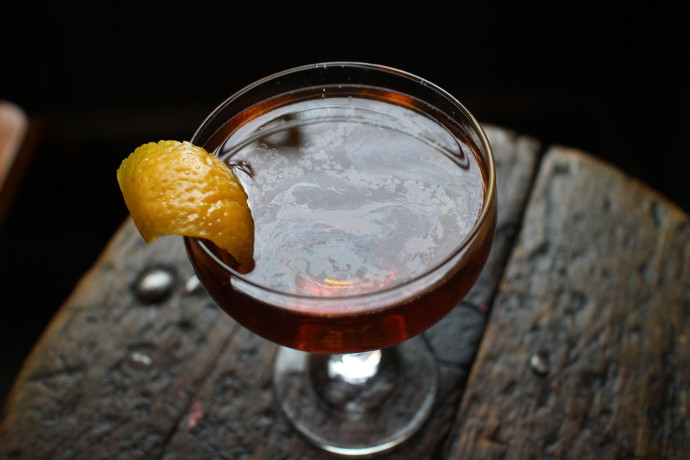 Trifecta Tavern
Charred Maplewood Tipperary
Colin Carrol's drinks typically have a sort of masculinity to them, and The Charred Maplewood Tipperary ($12) is no exception. Jameson Black Barrel Whiskey, Dolin Genepy des Alpes, and Cocchi Torino Vermouth are infused with charred maplewood, making for a smoky sweet drink. The bracing botanicals from the genepy de alpes with the smoke from the charred wood makes it taste like a boulevardier sipped by a bonfire next to a rugged outdoorsman sharpening his axe. (726 SE 6th Ave.; 503-841-6675)
Teardrop Lounge
Cinco de Cuatro
Fall calls for spices and sweetness and rich, dark flavors, which is what the Cinco de Cuatro ($12) at the always inventive Teardrop Lounge provides. Reposado tequila, East India Sherry, house made banana syrup, and lime make this a drink a funky spice cake, without being cloying. The bold flavors of the tequila and sherry balance each other, and the latter lends a certain welcome funkiness to the drink, which is rounded out with tart lime and lush banana. (1015 NW Everett St.; 503-445-8109)
Interurban
El Viaje
Great minds think alike, it seems. Or at least great flavor palettes, as the El Viaje ($11) at Interurban also mixes tequila with sherry and spices. This time, however, it's a sharper amontillado sherry with reposado tequila, a cinnamon-agave syrup, lime, and fig and walnut bitters, because cinnamon and walnut fall-ify anything. The amontillado adds a brighter tone to this drink, and the nuttiness from it pairs beautifully with the walnut bitters. (4057 N Mississippi St.; 503-284-6669)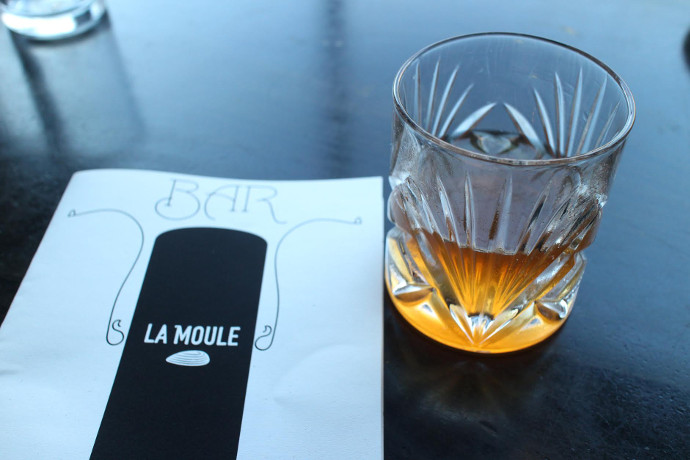 La Moule
The Figgy Small's
Fall apparently demands pun-themed drinks. The Figgy Small's ($10) at La Moule uses Small's Gin (get it?) to add some herbaceousness to the Evan Williams Bourbon base, while the fig and orange oleo give it some bright, rich complexity. A swirl of 100 proof herbsaint finishes the drink, which comes out tasting like an autumnal sazerac, botanical but rich and silky, fitting the vibe at La Moule. (2500 SE Clinton St.; 971-339-2822)
Raven and Rose
The Perfect Pear
What says fall more than pear? Okay, maybe lots of things, but pear is still a delicious late harvest fruit that belongs in more drinks. Local Clear Creek Pear Brandy provides the fruit in the Perfect Pear ($12) at Raven and Rose, which gets bolstered by some DL Franklin Vodka, and made vivid by lemon and orange. It's really all to serve the pear brandy, which is what you want anyway. (1331 SW Broadway; 503-222-7673)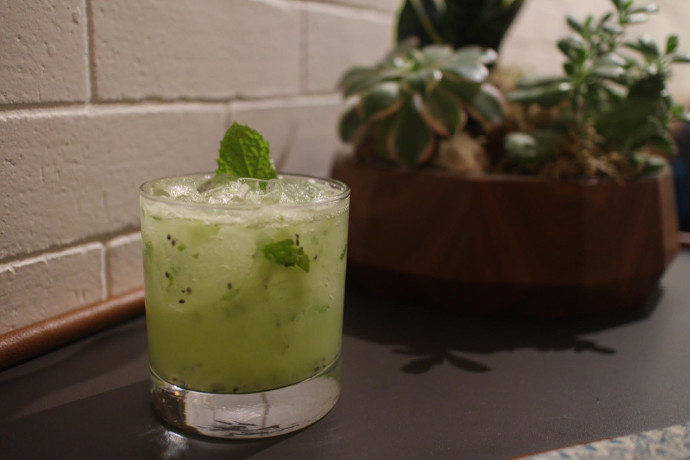 Alto Bajo
Caipirinha al Fuego
New Mexican restaurant Alto Bajo wants to hang on to summer for as long as we all do, and is accomplishes such a feat with its Caipirinha al Fuego ($12). Juicy kiwi and fruity cachaça get a fresh and spicy kick from a house-made cucumber habañero syrup, balanced by an herbal epazote, AKA Mexican Tea, a pungent leaf from South America. When the rains comes (and the will come), you can use this drink to cling to the memory of a faded sun. (310 SW Stark St.; 971-222-2111)
Radar
Back on Feet
Technically, the Back on Feet ($9) at the excellent restaurant and bar Radar is only on the brunch menu, but if you beg the staff during dinner they might just make you one. And beg, you should (or just go in for brunch), because the drink has everything you want for fall in it: Clear Creek Apple Brandy, Ramazzotti Amaro, pecan bitters, cold brew, and cream. It's a boozy, nutty, herbaceous apple coffee drink that will slide you comfortably into the cooler weather. (3951 N Mississippi Ave.; 503-841-6948)
Top photo via Raven & Rose; all other photos via Alexander Frane
Recent Articles

Feedback
How are we doing? Tell us what you like or don't like and how we can improve. We would love to hear your thoughts!