Where to Find Late Night Happy Hours in Portland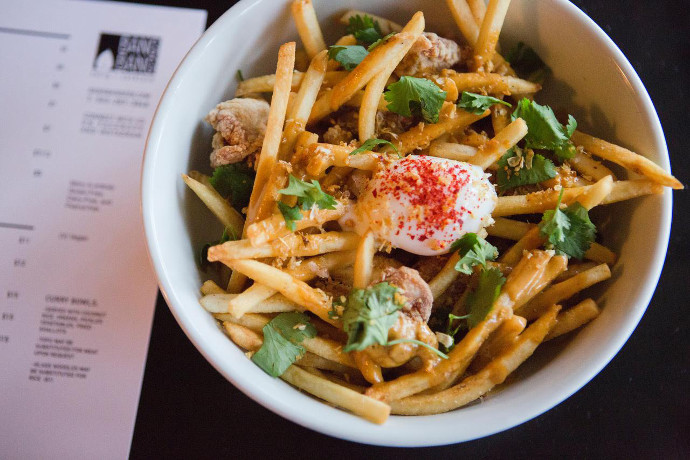 Most bars and restaurants that offer happy hour do so earlier in the day, just in time for you to rush over from work and barely miss it. Luckily, plenty of other places offer an additional happy hour later in the evening, after the dinner rush is over, when you actually have time to make it in. Here are ten of our favorite late night happy hour specials. Let us know your favorite at our Facebook or Twitter.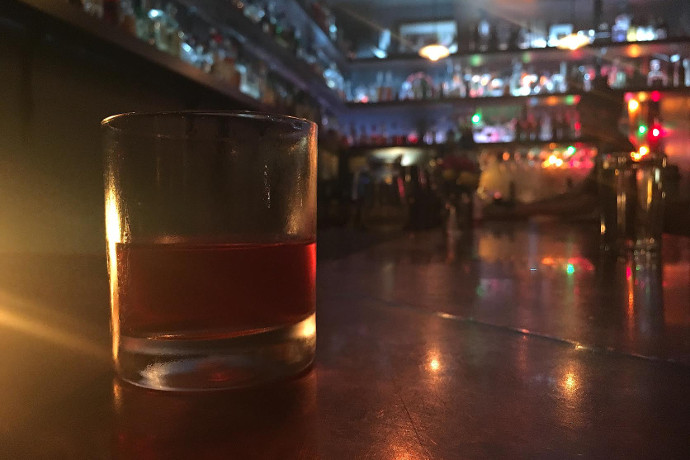 La Moule
For an indulgent late night happy hour, head to La Moule for mussels, fries, and cocktails. Glasses of white and red wines are $6 while sparkling wines are $7, as are the house daiquiris and sazeracs. Select beers cost $4 a glass, great for washing down some of the moules frites ($11), mussels garnished with french fries and aioli. You can find other discounted snacks and salads on the menu as well. (Happy hour 10 PM to Midnight, Monday - Sunday 2500 SE Clinton St.; 971-339-2822)
Dot's Cafe
Dot's Cafe has more happy hours than it has regular ones, with the early portion ending at 7 PM and the late night kicking off at 11 PM. Happy hour means beers and well drinks are $.50 off, and glasses of the already affordable wine are a $1 cheaper. You can easily make a meal here, as a platter of fries will set you back $2.50, or you can be healthy and go for a large salad for $4.50. Snacks like chicken wings, mezza platters, and nachos are just $6. (Happy hour 11 PM to 1 AM; 2521 SE Clinton St.; 503-235-0203)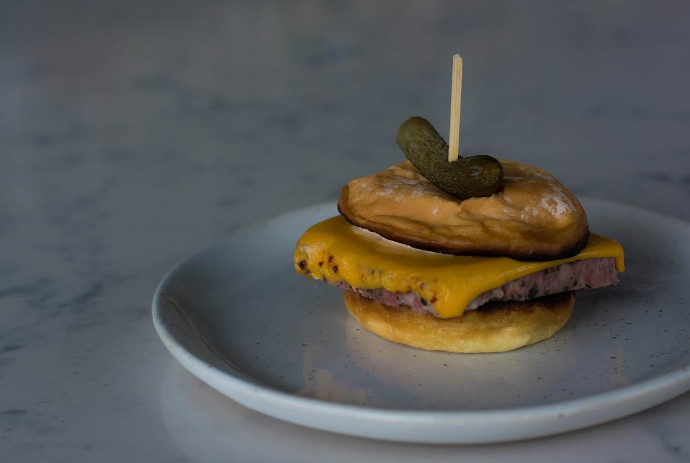 Rue
Stylish bistro and cocktail bar Rue serves its late night happy hour Tuesdays through Saturdays, and all day on Thursday. On it, all cocktails are marked down by $2, beers are $1 off, and house wines are $5 to $7 a glass. Various snacks are available as well, so try the amazing Jersey Burger, with pork paté and american cheese for $7, and as many $1.50 oysters as you can. (Happy hour 9 PM to 11 PM Tuesday through Saturday; 1005 SE Ankeny St.; 503-231-3748)
Bar Casa Vale
The BCV late night happy hour is a great way to sample the awesome sherry and tapas menu. Cocktails, including sherry cobblers and the rum old-fashioned, are $6 to $7, draft beer (three rotating tap) is $4, wine is $6, and a flight of three sherries is $7, and a great introduction to the Spanish wine for newcomers. Food ranges from $5 to $7, including daily skewers (often octopus), spicy Piri Piri chicken wings, and a burger. (Happy hour 10 PM to 12 AM Tuesday through Saturday, all day Sunday; 215 SE 9th Ave.; 503-477-9081)
Revelry
Korean influenced bar Revelry usually has a DJ spinning some beats during its evening menu, which runs nightly. There you can find a variety of cocktail and food specials, including a house G&T or a kimchi paloma for $7, pad thai for $10, and arguably the city's best Korean fried chicken, for $10. The spicy chicken batter has peanut brittle fried into it, and it's exactly what you want after an evening of drinking. (Happy hour 10 PM to 12 PM Tuesday through Saturday; 210 Martin Luther King Jr. Blvd.; 971-339-3693)
Shift Drinks
Technically, Shift Drinks' happy hour lasts all day, but that means it's also available late at night. The happy hour menu here is more of a supplemental one, offering sandwiches and other foodstuff from $5 to $7 as well as a $3 pint of pale ale, $7 wines by the glass, and a featured spirit. The featured spirit, usually a high-end whiskey, rum, or tequila, changes monthly and is always $5 for a straight pour, and up to $7 for specialty drinks. (Happy hour 4 PM to 2:30 AM Monday through Friday, 5 PM to 12 AM Saturday & Sunday; 1200 SW Morrison St.)
Bang Bang
The late night happy hour at Bang Bang features all of the same great Thai drinking snacks that the early one does, like $6 plate of drunken wings, $3 skewers, and $5 egg rolls, as well as discounted cocktails like the Bang Bang Old-Fashioned for $6. Late night also adds discounted curry bowls and glass noodles, so you can get a bowl of vegan pineapple curry for $13, or with fried chicken for $14, perfect for sharing. Don't skip the curry fries deluxe with soft egg and chicken bits for $11. (Happy hour 9:20 PM to 12 AM Monday through Sunday, 4727 NE Fremont St.; 503-287-3846)
The Observatory
The weeknight crowd in Montavilla has a great place to go in The Observatory, which offers happy hour Sunday through Thursday. The super simple menu includes cheap canned and bottled beers, $4 well drinks, and $5 wines and daily cocktails. The happy hour cuisine is a bit more ambitious, and includes blackened fish tacos, veggie or pork sliders, and ginger sake mussels for $6, as well as smaller fare like $3 salads and $5 chicken paté. (Happy hour 10 PM to close, Sunday through Thursday; 8115 SE Stark St.; 503-445-6284)
Radio Room
Sadly, Radio Room's night time happy hour doesn't have discounted drinks, but it makes up for it by staying open until 2 AM with food specials. Items like white truffle fries, house pickle plates, or pulled pork tostada are just $4, fried brussels or mac n cheese are $6, or you can go for larger fare at $8, including burgers, burritos, or vegan banh mi. (Happy hour 11 PM to 2 AM Monday through Sunday; 1101 NE Alberta St.; 503-287-2346)
My Father's Place
If you're going to make it to the end of the night, you'll need to recharge, and nothing does that better than the greasy bar food at My Father's Place. For a few hours at night, you can grab spicy chicken sliders with fries for $5, or a crispy beef and bean burrito for $4. Jalapeño poppers, spicy corn nuggets, and stuffed potatoes are all just $3, and you can keep your buzz going with $1.50 PBRs, $3 draft micros, or a $1 off all whiskey (minus the well). This will get you back out to the surrounding bars, or just help you to close down this one. (Happy hour 10 PM to 12 AM Monday through Sunday; 523 SE Grand Ave.; 503-235-5494)
Smokehouse Tavern
You can find great barbecue all day at Smokehouse Tavern, but you can only find the special house burger ($8) during the two happy hours. You can also find other great bar food with a BBQ twist, like a pulled pork sandwich for $7, mini corn dogs for $5, or a wedge salad for $5. All beer is a $1 off, and cocktails are $2 off. (Happy hour 9 to 11 PM Sunday through Thursday, 9 PM to 12 AM Friday & Saturday; 1401 SE Morrison St.; 971-279-4850)
Top photo via Bang Bang; bar photo via Alexander Frane; burger photo via Rue
Recent Articles

Feedback
How are we doing? Tell us what you like or don't like and how we can improve. We would love to hear your thoughts!