Three New Ways to Rye, With Wigle, George Dickel and Organic Nation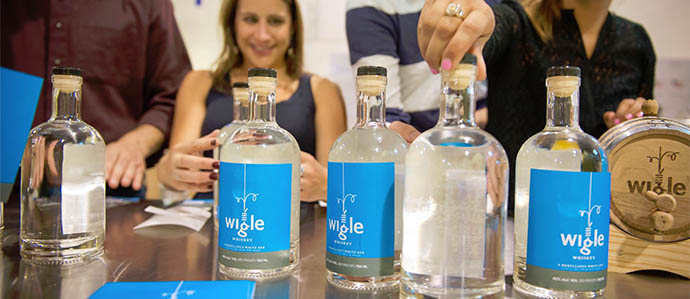 Rye is enjoying a renaissance. A niche product that sold at a bargain price just a few years ago, distilleries today struggle to make enough to satisfy the bartenders and consumers who have rediscovered it. There are now more than fifty brands of rye whiskey available in the United States, according to NPR. Here are three new ways to enjoy the spirit.

White Dog Rye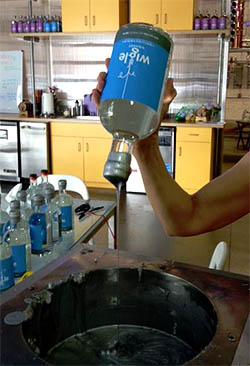 The logic of supply and demand dictates that when demand for a product rises, as it has for rye, suppliers will begin making more of it. The complication for whiskey is that making it takes time; rye distilled now may need several years in barrels before it's ready for market.

That said, whiskey doesn't have to be aged, and many small distilleries have experimented with "white dog" whiskey that showcases the spirit before oak exerts its influence. Often these products do more to demonstrate the value of barrel ageing than they do for the spirits themselves. Not so with Wigle Whiskey, the initial offering from a new distillery in Pittsburgh, Pennsylvania. Their rye white dog is a standout among white whiskeys, with a fruity note (as one expects to find in unaged liquor) matched with a very nice spice from the rye.

The name is in honor of Philip Wigle, one of the distillers behind the 1791 Whiskey Rebellion against federal taxes. He was sentenced for treason before being pardoned by President George Washington. The logo, which at first glance may resemble a fishing lure, reflects his narrowly avoided sentence. Oregon is the second state in which this spirit is available.

Tennessee-Style Rye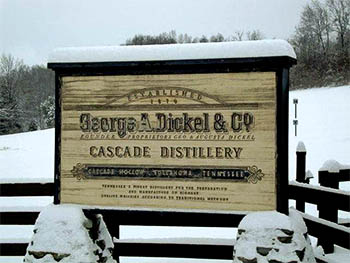 Tennessee whiskey isn't required to be filtered through charcoal, but the two whiskey brands most identified with the state do take advantage of this process to mellow the spirit and set it apart from bourbon. One of these brands, George Dickel, is now applying that technique to rye.

Unlike Dickel's Tennessee whiskey, which is filtered before aging in barrels, the rye is filtered after aging is complete. This puts it in strange territory, with the charcoal smoothing out any rough edges. The result is a spirit that is pleasant to sip neat at 90 proof, though not one that asserts itself in a cocktail, as do ryes with a more distinctive kick. Dickel shows the softer side of rye.

Organic Rye

Organic Nation has been producing organic gin and vodka in Ashland, Oregon, since 2008, and now the distillery is venturing into rye. OldField Rye is aged 22 months in new oak barrels. What's it taste like? According to the official website copy, "it has a bit of sweet vanilla and cinnamon notes," but it's only available at the distillery and a few Southern Oregon liquor stores. Given the quality of Organic Nation's other spirits (currently available in Oregon, California, Washington and online), it's likely worth picking up, if one is lucky enough to find it.
Recent Articles

Feedback
How are we doing? Tell us what you like or don't like and how we can improve. We would love to hear your thoughts!