Portland's 7 Best Regionally Inspired Bars for Homesick Drinkers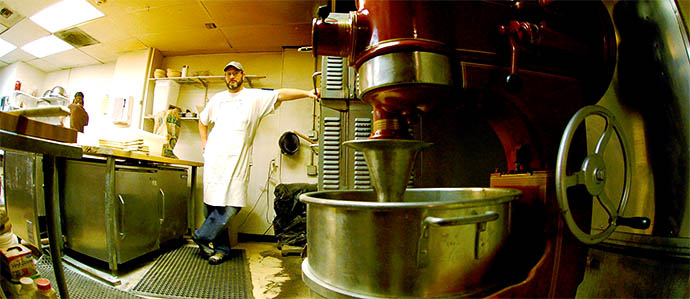 Portland is well known as a place where some of the most interesting people from all over the USA come to find great drinks, hip food, and odd jobs. If you are feeling homesick for your native part of America then head over to these regionally inspired bars to grab a bit of home.

For Texans: Trigger
This new joint from the folks behind Bunk Bar has some surprisingly authentic items on the menu. Homesick Texans will rejoice to find liberal use of tabasco on the cocktail list, queso with a dollop of guacamole on top, and even a frozen margarita with an Coronita stuck in the middle. The only thing that would make it more like Austin would be a cold Shiner Bock to wash down some tender brisket. Best of all, the salsa and chips come free just like back home (128 NE Russell St.; 503-327-8234).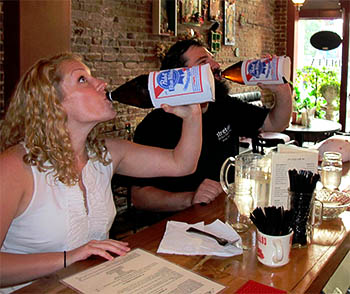 For Southerners: Miss Delta
Fried food goes with all the best Southern cocktails. Head over for brunch and pair your fried chicken and waffles with a spicy Bloody Mary or stop by for dinner and try your sazerac with a side of chicken-fried steak and okra (3950 N Mississippi Ave.; 503-287-7629).

For Midwesterners: Saraveza
From the housemade pasties to the raucous Packer parties, owner Sarah Pederson has brought a bit of her home state of Wisconsin to North Portland. However, you don't have to be a cheesehead or a beer geek to enjoy the amazing selection of beer. Saraveza has a friendly staff of beertenders who will help you choose the right brew, despite your neutral Portland football alliance (1004 N Killingsworth St., 503-206-4252).

For New Yorkers: Departure
Something about the great view of downtown Portland from atop of a fancy hotel combined with a sophisticated selection of spirits and cocktails creates an atmosphere that is easy to confuse with a much larger, international city like the Big Apple (525 SW Morrison St.; 503-802-5370).

For East Coast Transplants: Apizza Scholls
Perfect for anyone from the Atlantic seaboard pining for a slice of home. This pie shop brings together the East Coast's famously delicious pizza with Portland's craft beer scene to create one of the most talked about pizzerias in town (4741 SE Hawthorne Blvd.; 503-233-1286).

For Southern Californians: Splash Bar
Don't fret too much about the weather, Californians. Some Portlanders may not understand your needs but Splashbar has a nonstop Spring Break just for you (904 NW Couch St.; 503-893-5551).

For Islanders: MiHO
Portland has more than any mainland city's fair share of Hawaiian cafes, but none are quite like MiHO. This Japanese izakaya with a Hawaiian flare may just be the most interesting cultural fusion in Portland. Where else can you order artfully prepared vegan Spam to accompany your favorite sake or Japanese drinking vinegar? (4057 N Interstate Ave.; 503-719-6152)
Top photo: Apizza Scholls; bottom photo: Miss Delta
Recent Articles

Feedback
How are we doing? Tell us what you like or don't like and how we can improve. We would love to hear your thoughts!