Hop Harvest Talk: Laurelwood Fresh Hop Workhorse IPA & Hood River Hops Fest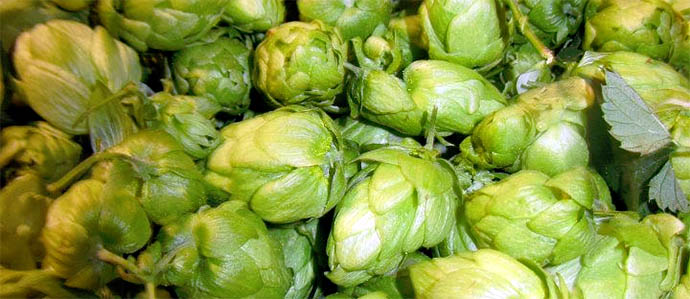 True beer lovers the world over value fresh beer, made locally, ensuring it will be enjoyed at its peak. But woe is the cerevisaphile who lives, well, nearly anywhere but the Pacific Northwest. Nearly 77% of American hops are grown in Washington's Yakima Valley, with Oregon's nearby Willamette Valley accounting for another 15%.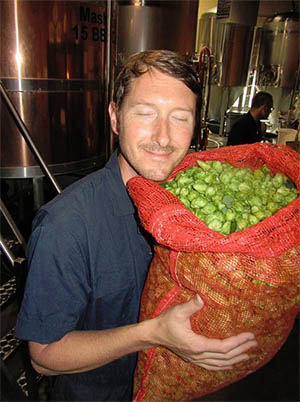 Most beer is made using hops that are desiccated in a kiln, then ground up and formed into pellets that resemble guinea pig food. This is so they can be easily shipped and stored, and are often not used for upwards of 11 months after picking. But right now, in this one place at this one moment, it's hop harvest season. PacNW brewmasters get to add hops so fresh, so wet, so sticky-icky, so pungent, that if the buds were any richer in alpha acids, they'd open their own Swiss bank account.

Most Cascadian brewers take advantage of this opportunity, creating a late summer hop harvest ritual. Laurelwood Brewing — famed for its Workhorse IPA — creates a Fresh Hop version of Workhorse, and offers the chance to try the two side-by-side, to taste the subtle contrasts. The fresh version is simultaneously mellower and more geranial, massaging the palate with detectable flavors courtesy of Centennial hops. The hops hail from nearby Goschie Farms, and translate to a very floral concoction. Absent is the telltale "hop bite" that its year-round twin presents.

Between September 29–October 20, there are five fresh hop festivals in the region, one in Yakima and four across Oregon. Chief among them is the Hood River Hops Fest, situated in the Columbia River Gorge, which is equidistant between the two hop-tastic valleys. Only local breweries are featured — the only stipulation for beers poured at this fest is that they're brewed with whole cones, picked from the vine not more than 24 hours before brewing.

The September 29 event runs from noon–9 PM, and admission is $6. These beers represent the finest expression of the brewer's art, and the exhibits are deliciously ephemeral, so be sure to save the date.
Photos via Laurelwood on Facebook
Recent Articles

Feedback
How are we doing? Tell us what you like or don't like and how we can improve. We would love to hear your thoughts!