Clear Creek Distillery: Artisan Spirit Pioneers
More than a buzzword, it's a philosophy, and it works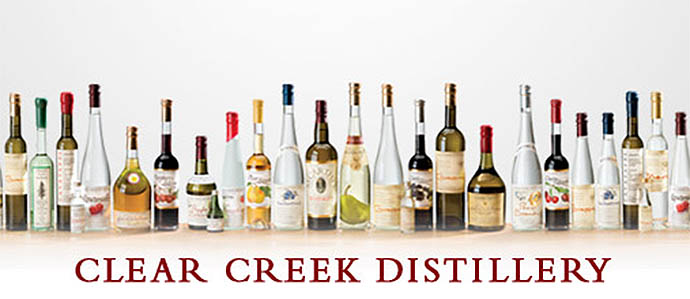 You don't have to be a card-carrying cocktail geek to know that buzzwords like "artisan" and "craft" are bread and butter of today's spirits lexicon. But considering Clear Creek Distillery's Steven McCarthy has been in the business of making artisanal eaux-de-vie for more than 26 years, it's safe to say he didn't start using the term to describe his business for the on-trend factor.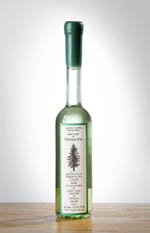 "Depending on how you count it, we were one of the first artisan, craft distillers in the country," remarks the proprietor of the much-lauded Portland, OR-based distillery.

The venture was inspired by a desire to find the best use for the pears and apples from his family's orchard, particularly in lean or difficult years where there was a need to make the most of the available fruit. After experiencing and studying traditional brandy-making techniques in Europe, McCarthy had the idea to combine Old World craftsmanship with his available resources in order to create an exceptional local spirit.

Williams pear and apple brandy were first off the still, Kirschwasser (cherry) and grappa followed, and Clear Creek eventually expanded their line to an incredible repertoire of products that today includes an array of eaux-de-vie, liqueurs, grappas, pot-distilled brandy and even a single malt whiskey.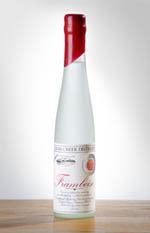 However, it's clear that the making of genuine, quality eau-de-vie is still the heart and soul of this operation. "Really, our whole marketing strategy was to find the two or three thousand people in Oregon who wanted real eau-de-vie, and focus on selling to them," McCarthy explains. That unwavering dedication to authenticity is a tactic that appears to have worked, ultimately leading the distillery far beyond their home state market. Now, more than two decades later, Clear Creek's American-bred Poire Williams is even imported and distributed in France, where the making of the spirit originated and McCarthy himself learned the craft. Talk about coming full circle.

So what exactly is eau-de-vie, and, more importantly, how are you supposed to drink the stuff? For the uninitiated, "eau-de-vie" (which literally translates to "water of life") is a very dry, typically colorless type of brandy distilled from crushed, fermented fruit. Generally clocking in at around 80-proof, eaux are most commonly enjoyed as a digestif — a powerful and aromatic post-meal tipple that is though to aid in digestion.

"These should be sipped after dinner, served in a small white wine glass or snifter, if that's all you have, and maybe slightly chilled," explains McCarthy.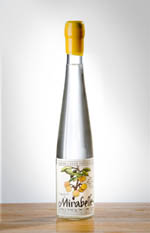 Considering the interesting selection of eaux-de-vie Clear Creek products — blue plum, raspberry, eveb Douglas fir ("tastes like spring forest in Oregon") — it's not surprising that cocktail-minded folks are tempted to experiment with them in a mixed drink or two. Just don't expect the distillery to tell you what those cocktails should be. As McCarthy is quick to stress, he doesn't tell people what to make with his products, or have branded cocktail recipes they promote to restaurants and mixologists. Rather, the distillery emphasizes a strong education program at the tasting room and store, inviting industry professionals and visitors alike to sample the spirits, learn about how they're made, and form their own opinion.

While McCarthy is confident about his product ("I don't try to sell it for what it isn't"), and rightfully so, it's the consumer's opinion that really helps define how he measures success. "Of course you want to make some money," he says, "but the single most important thing for us is getting our product in the best stores and restaurants — having these knowledgeable professionals, sommeliers, and mixologists taste our products and want to serve it because they think it's the best."
Recent Articles

Feedback
How are we doing? Tell us what you like or don't like and how we can improve. We would love to hear your thoughts!