Preview: Riffle Opens in the Pearl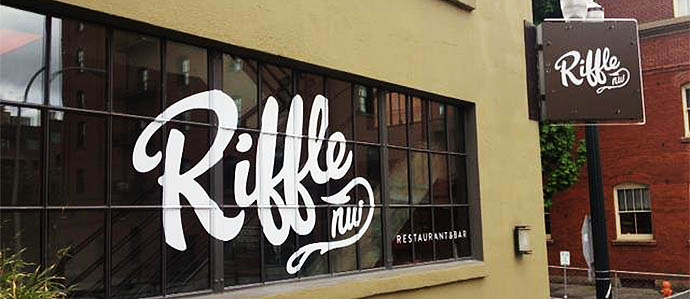 In mixology-forward Portland, infusions are old hat. So it's with great anticipation that, after months of excited chatter and just in time for the summer, we look forward to welcoming Riffle, set to open Tuesday, May 15. New York chef Ken Norris and partner Jennifer Norris will introduce a new way to excite the palate to Portland's cocktail scene.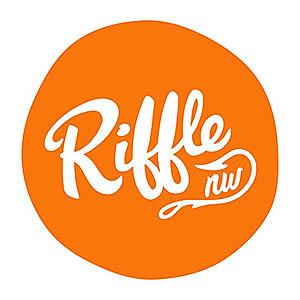 At this relaxed seafooder in the former 50 Plates location on NW 13th Avenue, there will be no worry of drinks losing their flavor balance from unwanted minerals or air as ice melts in glass. All cocktails will garner their cool from ice hand-carved in the depths of Riffle's kitchen. The cold room holds a block of sculpture-quality ice, cut to order with a chainsaw (to make it extra-Portland, we like to imagine one of those people from a Timbers poster doing the chopping).

Though the ice has been the talk of the town for months, beverage director Dave Shenaut (a founding member of the Oregon Bartender's Guild), guarantees that the drinks themselves will be what grab your attention. His cocktails manage to complement the restaurant's airy atmosphere and fresh seafood while avoiding anything predictable. For example, while cinnamon commonly conjures images of gingerbread men, the Manzanito combines this winter spice with Avion Tequila, lime and pomegranate cider to create a pleasantly spicy and undeniably summery quaff. Arguably even more impressive is the way the Room D translates belly-warming bourbon into a refreshing warm weather drink by adding citrus and Becherovka (which, coincidentally, also contains cinnamon).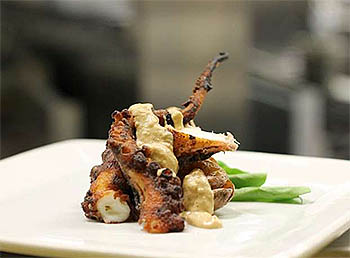 Though the ice may seem extravagant at first glance, Riffle is committed to thoughtfully sourcing everything, from the catch-inspired dishes to the beer and wine. In this spirit, Riffle has teamed with Hood River Valley's Logsdon Organic Farmhouse Ales, known for growing some of their own hops and operating as a cooperative. Initially, the tap selection will reflect Riffle's penchant for spice, offering only Logsdon's Kili Wit — which combines local, organic hops and oats with African spices. However, the more fruity Seizoen and Seizoen Bretta will be available in their signature beeswax sealed bottles.

Portland may be recognized as a beer town, but wine director Dan Beekley — known for his time with Square Deal Wine — proves that wine still has a place at the table. Keeping with the aesthetic and sustainable themes throughout the bar and restaurant, the wine list promises to champion indie wine makers with a Loire-focused and fish-friendly motif.

Riffle will undoubtedly become a regular fixture for anything from dates to large First Thursday gatherings. Happy hour specials and times have yet to be announced but with bites and raw offerings ranging from $4-$6, assorted plates at $10-$17 and mains between $19-$28, you won't have to break the bank in order to enjoy the Pearl this season.

From the May 15 opening onward, Riffle plans to keep the party going from 5 PM–midnight, seven days a week.

333 NW 13th Ave.; 503-894-8978
Photos via Riffle on Facebook
Recent Articles

Feedback
How are we doing? Tell us what you like or don't like and how we can improve. We would love to hear your thoughts!