Introducing Widmer's Omission Gluten-Free Beers
The first gluten-free beer to be brewed from... wheat!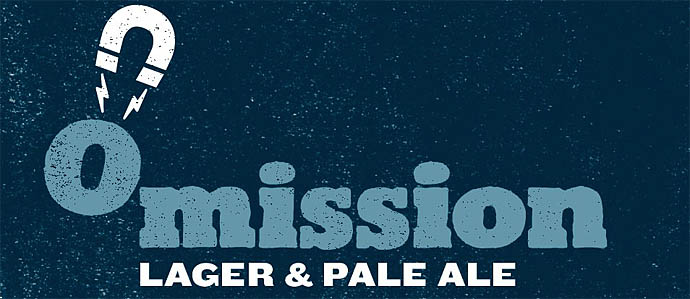 In recent years, gluten-free beers have been something of a failed experiment. It's to be expected, really; when a recipe contains only four ingredients (and one of them is water), replacing any one of them is bound to skew the flavor. Brewmasters have tried sorghum, rice, tapioca, buckwheat and even quinoa, but all (arguably) attempts largely fell short of filling the gap left by malted barley — until now.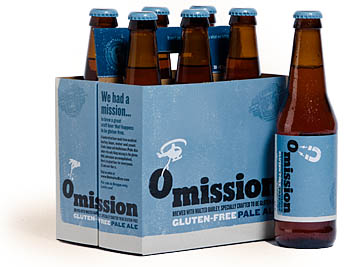 The fine folks at Portland's Craft Brew Alliance (home of Widmer Brothers Brewing, Red Hook and Kona) decided that the best way to recreate malted barley was to substitute…malted barley. After toiling over various recipes for six years, Widmer Brothers Brewing introduces Omission Beer, the first American gluten-free craft beer to be brewed with traditional beer ingredients.
Widmer developed a proprietary brewing process which extracts the offending wheat protein to the widely accepted international gluten-free standard of 20 parts per million (ppm). Each batch of Omission is then tested by an independent lab, and is not released to consumers until test results are received. Buyers can even view any batch's test results online. The brand is only available in bottles to avoid potential cross-contamination.
Currently available only in Oregon, the line currently includes two offerings: a refreshing traditional lager (4.6% ABV) and a hop-forward American pale ale (5.8% ABV). Although many companies are jumping on the trendy bandwagon as a marketing tactic, this line is the result of the personal mission of Craft Brew Alliance CEO Terry Michaelson, who is a longtime celiac sufferer, and Joe Casey, brewmaster at Widmer Brothers Brewing, whose wife is also afflicted. Though this brand was specifically designed to provide such individuals with quality craft beer options, this line can and will be enjoyed by all high quality suds enthusiasts; we predict that its bold and traditional flavor profiles may win over many who do not have dietary restrictions.
Are you gluten intolerant or a celiac sufferer? Have you tried gluten-free beers — how about Omission? Let us know in the comments below, on Facebook, or with a tweet!
Tags:
Beer
Recent Articles

Feedback
How are we doing? Tell us what you like or don't like and how we can improve. We would love to hear your thoughts!