Behind the Bar: Dustin Wilson of Verve Wine & the SOMM Film Series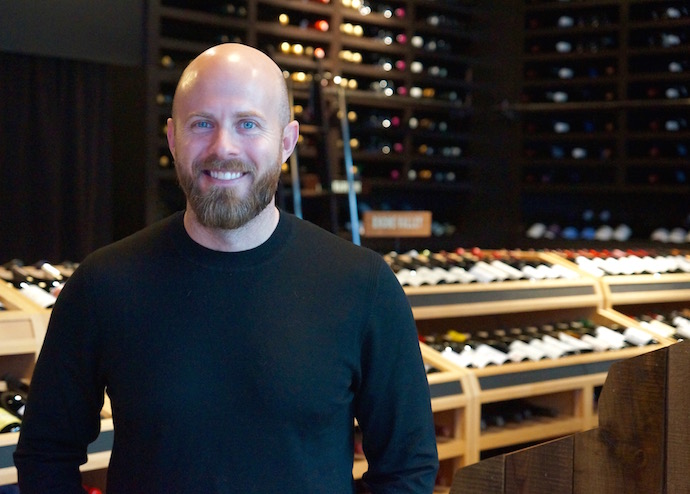 In this installment of
Behind the Bar
, we spoke to
Dustin Wilson
, a Master Sommelier who appeared in the
SOMM film series, two of which
are available on Netflix, all directed by
Jason Wise
)
and now owns
Verve
, a wine store (with its own
wine club
) located in New York City. Wilson, who grew up in Maryland and then lived in both Colorado and San Francisco, currently lives on the Upper West Side, and talked to us about becoming a master sommelier, running his own business, and the wine he goes back to time and time again.
The Drink Nation (TDN): How did you get your start?
Dustin Wilson (DW): I started in restaurants working in local pizza joints when I was 15, which led into working as a server and a bartender at different places. I landed a server job at Ruth Chris' steakhouse in Baltimore, and for that job, I had to learn about wine, since we didn't have any sommeliers on the floor. I studied geography, which completely ties into wine, which fascinated me. I never really looked back and started studying about wine as much as I could, even though I didn't even know what a sommelier was at the time. I knew I wanted to move to Colorado, so I was planning to head there once I finished school, but before that, I would go to the
Restaurant School at Walnut Hill
in Philadelphia for wine classes once a week. Once I moved, I still wanted to find a place where I could ski by day and work by night while I learned more about wine, and I found
Frasca Food & Wine
in Boulder, owned by
Bobby Stuckey
[a master sommelier].
There, I learned about old world wines, which I hadn't really dealt with before. Bobby was the first Master Sommelier that I'd met, and so I was so excited to work there, and I started as a busser and backwaiter. I spent three years there and moved up the ranks to server and eventually, Bobby made me a sommelier — he was teaching me about wine as I worked there and really put me on this track. That's when I took my first sommelier courses. Bobby was the person who taught me how to be disciplined with my studies and how to study wine, including tasting tips. After that, I became a sommelier at
Little Nell Hotel
in Aspen once I was certified, and I passed advanced there with the help of
Jay Fletcher
and
Sabato Sagaria
. I took the Master's and didn't pass the first time, so then I moved to San Francisco and worked at
RN 74
. I was there when I passed my Master's in 2011.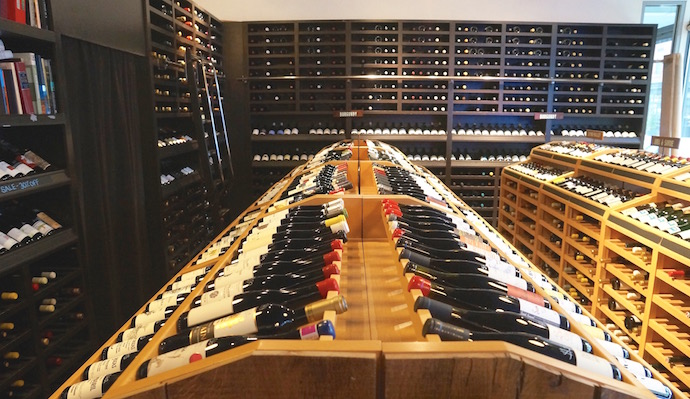 TDN: Where did you work before you opened Verve?
DW:
Eleven Madison Park
. Once I passed my Master's, I was convinced nothing would change for me. Nothing happened for several months, and then eventually different companies started seeking me out. The job at Eleven Madison Park was my dream job — I knew I wanted a high-end wine director job at a restaurant on a Michelin trajectory, and I started there in fall of 2011. I left there in May of 2015 to open Verve, which may have been a little early, since it took a lot longer to get Verve going than I expected. It took about a year and a half to get started, but I couldn't juggle Eleven Madison Park and the attempt to start the business at the same time. We came across this space [in Tribeca], which was a wine store before this as well, and we worked out a deal, took over the space, and changed the concept.
We're trying to be the wine retailer for the new wine drinking generation. I have a lot of favorite stores, but they tend to be kind of "old school" spots that haven't really revamped, and there aren't a lot of stores for wide ranges of people who are enthusiastic about learning about wine. We cater to people who are still on the learning curve, but are excited too. We try to make wine experiential, fun, and accessible — less intimidating, less open, very inclusive.
TDN: How did you get involved in the SOMM film series?
DW: While I was living in Aspen, I met Brian McClintic when I was taking my advanced. Shortly after I left the advanced exam, I met his friend Ian Cobble, who I had met previously at competitions and different exams (they both lived in L.A. at the time). Only a month or two later, Brian got in touch with me and said he was thinking about getting more involved with wine and was looking for a new opportunity, and I told him I could probably find him something in Aspen, at least to get his foot in the door of the wine scene there. He packed up and moved (we lived nearby), so we became good friends and study buddies.
One day, while we were studying, he said a friend of his wanted to make a documentary about our studies, and I said sure — I had no idea what to expect. Brian and I ended up moving to San Francisco and ended up being roommates there, and sometime around then, Jason [Wise] got more funding and started filming us on a slightly larger scale. None of us had any idea that this would become anything at all. I just thought we'd have a slightly fancier home video, honestly. For the following two, Jason asked and I said yes, especially because the exposure from the first one was amazing, so I asked that Verve be featured in the third one.
TDN: How has life changed since becoming a Master Sommelier? Are you still involved in the Master Sommelier programs?
DW: Once you pass, you're highly encouraged to start teaching, which I do fairly regularly. I teach introductory courses and do exams as well. When you pass, you kind of start at the bottom again, so you start teaching and running exams at the first level.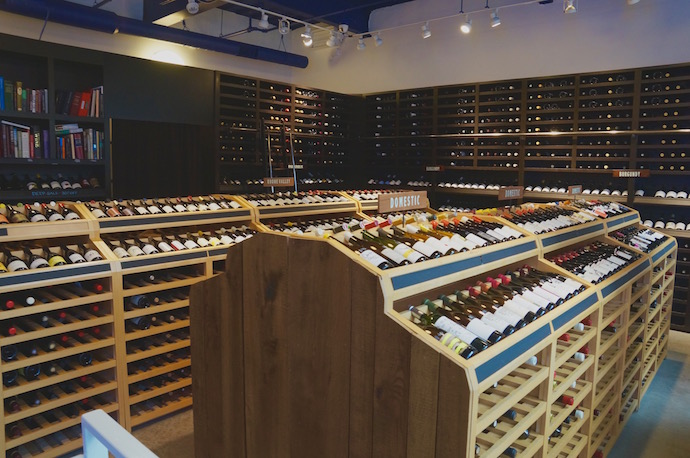 TDN: How has the wine scene changed or evolved since you made the first SOMM film?
DW: I think it's been great to see that so many more people now are excited by wine and excited by the profession of sommelier. The number of applications is much higher now, and the schools can hardly keep up with the demand. There are now two Master's exams per year, and they've increased the number of tests across the board. I think generally that the exposure that the job got has been tremendous.
TDN: Some drinkers find wine intimidating. What would you say to them, or what advice would you give them?
DW: Most of the sentiment nowadays with sommeliers and people working in wine is that they love to answer questions and guide curious people. We all start somewhere. I think the Wine Folly book is a great introduction, actually.
TDN: Are there any trends in the wine world you're excited about?
DW: The trend that's been going on for a while is people being much more open to a bigger spectrum of grape varieties and regions. People are interested in experimenting beyond the more famous grapes/regions and willing to experiment more. The trend is being adventurous.
TDN: Favorite beer?
DW: Modelo Especial.
TDN: Favorite cocktail?
DW: A rye Manhattan with a cherry.
TDN: Favorite spirit?
DW: Probably bourbon — I just managed to get my hands on a few bottles of Pappy van Winkle.
TDN: Is there a wine that you go back to over and over again?
DW: I drink a lot of northern Rhone Syrah, from various producers.
TDN: What's your favorite part of your job?
DW: When I can slow down enough to spend time with the people around me, whether that's customers or employees or anybody in the industry. I love the industry and I love the people in it.
TDN: Do you have any advice for aspiring sommeliers?
DW: You need to be willing to put in a tremendous amount of time and work, be extremely disciplined, be humble, and be patient.
TDN: What made you decide to go into business for yourself?
DW: I always wanted to do that. I always dreamt of opening a restaurant near a ski mountain, and always knew that I wanted to do something on my own. For a long time, I was certain that that would mean a restaurant. Bobby and the chef at Frasca in Boulder were both at
French Laundry
before there, and it gave Frasca a great reputation, so I decided I needed that kind of resume. Once I got there, I knew it would be the time to branch out on my own.
TDN: How do you choose the wines you carry?
DW: We only work with small, family owned producers, and we mostly work with sustainable farms when possible. We also like producers who are hands-off at the winery, so the wines are pure and not too manipulated. Most importantly, the wines should be clean and show their terroir and grape variety very clearly. The wines here are very authentic.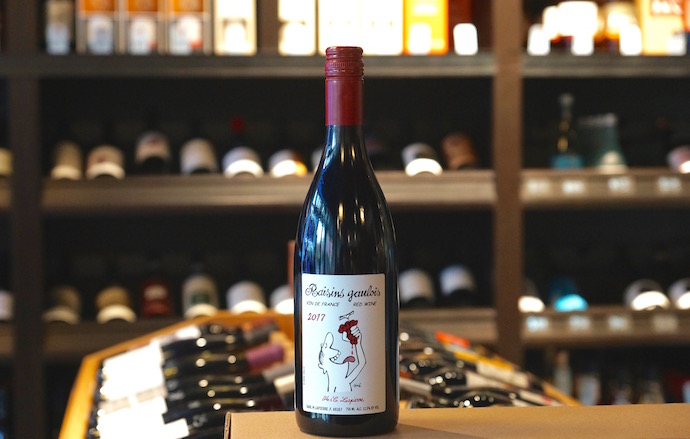 TDN: What is the best wine you can recommend that is under $20?
DW: We carry a Beaujolais by Marcel Lapierre that's $16. You can't beat that price.
TDN: What advice would you have for anyone looking to start their own business?
DW: Go into it with your best laid plans, but be completely ready for all of your plans to change at any moment. Also know that the ups and downs are dramatic, and it's amazing, but it's a roller coaster.
TDN: What can you tell me about the blind tasting you organized for the third Somm film, and what was hosting Fred Dane, Jancis Robinson, and Steven Spurrier like?
DW: That was one of the top experiences I've had in my wine career, to be able to pour wine for that table. I never thought that could happen. We did a preliminary tasting here at Verve [which is also in the film], and we thought it would be great to take the top three of those wines to Paris for these three experts to taste. The point wasn't to have a wine "win," but to express that great wine can come from anywhere.
TDN: Do you keep in touch with the other guys from the first Somm film?
DW: Absolutely. They're all on the West Coast now, so not as often anymore, but they've all visited the store. The third movie really helped get us back together in a great way, and we all got to hang out in Napa for the premiere — it was the first time all of us were together at the same time since the premiere of the first film.
TDN: Do you travel a lot for your work and are there any wine regions or areas that you've never been to that you would like to?
DW: My favorite place to go is the Rhone Valley. I just know the wines so well, and I love going there — Burgundy, as well. I would love to visit Piedmont in Italy.
TDN: What's the most notable wine you've ever tasted?
DW: Romanée-Conti from 1865. Probably the greatest tasting I've ever been a part of was at a historic tasting in Burgundy at Domaine Comte Liger-Belair, which was celebrating 200 years of being at the Chateau de Vosne-Romanée. Over the course of two days, we tasted 75 vintages of La Romanée, which also went back to 1865.
TDN: What's next for you?
DW: Keep going with Verve. We're looking at a few other markets, potentially something else in 2019.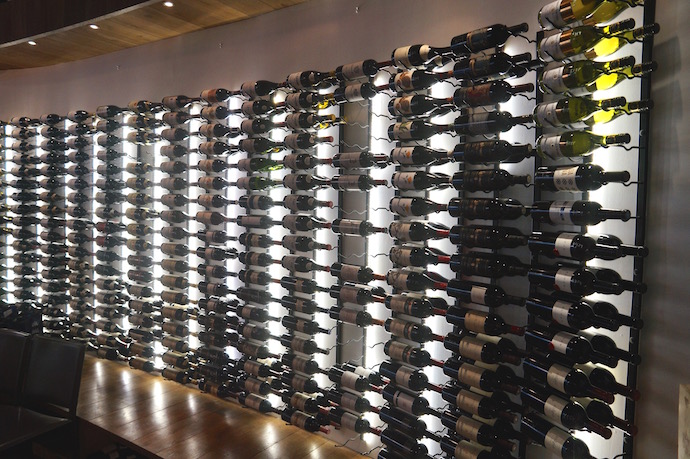 TDN: Who are some of your favorite somms?
DW: The big ones for me are Bobby Stuckey, Raj Parr, and Jay Fletcher. Those three are my biggest influences and the ones that helped me the most, especially with forming my work ethic and perspective in this industry.
TDW: If you could have a drink with any famous person, living or dead, who would it be, what would you drink, and why?
DW: Barack Obama, and his cocktail of choice (mine would be a rye Manhattan). I admire the man and I'd just love to shoot the breeze with him for a bit.
Photos via Drink Philly
Tags:
Behind the Bar
Recent Articles

Feedback
How are we doing? Tell us what you like or don't like and how we can improve. We would love to hear your thoughts!