European Union Whiskey Tariffs Threaten US Bourbon Industry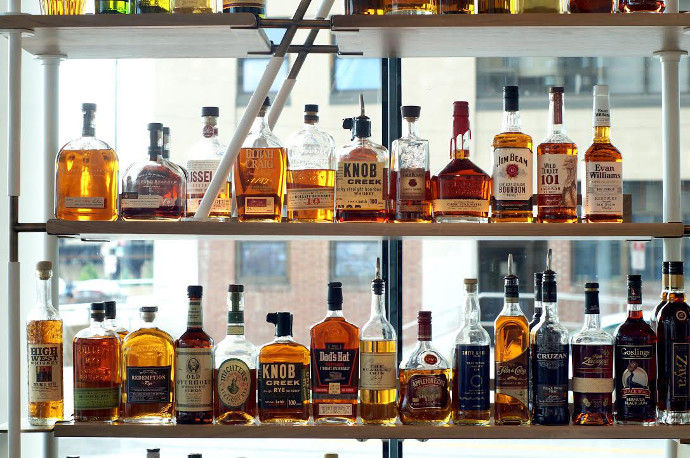 Bad news for bourbon tipplers in Europe - last week, the EU began enforcing a new 25% tariff on US whiskey and bourbon imports, impacting over €2.8 billion worth of goods.
The new taxes were a response to Donald Trump's ongoing trade war and tariffs on European steel and aluminum, which are also at a 25% rate. Whiskey isn't the only US item to be hit with the taxes, European consumers will also see higher prices for Harley Davidson bikes and orange juice as well.
According to Forbes, the EU isn't the only country upset with Trump's tax policies—China and Mexico have both imposed 25% tariffs on US whiskey—causing Jack Daniel's parent company's stock to drop. Turkey, which is a $20 million market for US whiskey, has even imposed a giant 40% tariff on the good.
It's not all bad news for American whiskey distillers, with the UK's exit from the EU soon, it is rumored that they could become a potential trade partner loosening the current regulations for whiskey to be sold in the nation.
Nevertheless, whiskey is a giant industry in the US with over 1.5 million jobs relying on it. In a note delivered to the US Commerce Secretary, the Distilled Spirits Council stressed the importance of the industry: "Over the past two decades, U.S. spirits exports have increased from $575 million in 1997 to $1.64 billion in 2017, a rise of 185 percent. The imposition of these tariffs by our major trading partners threatens to seriously impede export progress that has benefited our sector and created jobs across the country."
Photo via Drink Philly & Walnut Street Café
Recent Articles

Feedback
How are we doing? Tell us what you like or don't like and how we can improve. We would love to hear your thoughts!