Scottish Distillery Claims to Make World's Strongest Gin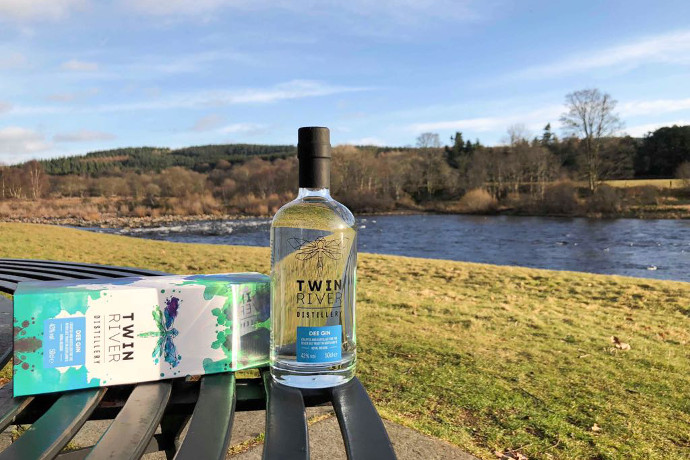 Twin Rivers Distillery released Naked Uncut, a 77% ABV gin, which claims to be the strongest gin in the world.
The previous record holder was a 76% ABV gin made by a small distillery in Sweden. This new Scottish variety that is just 1% more was launched at a gin festival earlier this month in the UK, and only 101 bottles were made available for purchase. Other spirits in the distillery's portfolio includes a rhubarb-flavored Old Tom gin and a variety of whiskeys.
You may remember back in May of last year that Bombay Sapphire accidentally made a batch of 154 proof gin (77% ABV), so Twin Rivers is not the first to concoct a batch this strong, but they may be the only ones doing it purposefully.
Ryan Rhodes, a brand ambassador for Twin River, said to The Drinks Business: "By developing Uncut, we really wanted to push the boundaries – but obviously ask people to enjoy it sensibly. You have to appreciate that most gins are 40-50% ABV so care must be taken when drinking this spirit and a small amount definitely goes a long way."
Twin Rivers suggests serving the gin over ice with a twist of lemon. We imagine something this strong would be nice mixed in a cocktail as well.
Photo via Twin Rivers Distillery on Facebook
Recent Articles

Feedback
How are we doing? Tell us what you like or don't like and how we can improve. We would love to hear your thoughts!