Where to Toast to Repeal Day 2017 in Portland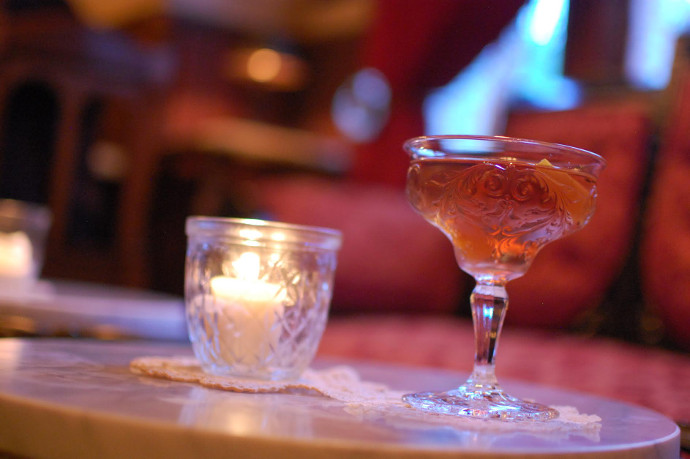 When people think of drinking holidays, there are some obvious standouts: St Patrick's Day with its stouts and whiskeys; Oktoberfest with its beers and lederhosen; New Year's Eve with its champagne and disappointment. But no holiday so truly celebrates drinking as much as December 5th's Repeal Day, observing the ratification of the 21st Amendment and the repeal of prohibition. Though only some bars are throwing parties for the holiday, there are plenty of great places around Portland to toast it with a classic cocktail. Where will you be celebrating this momentous day? Let us know at our
Facebook
or
Twitter
.
Circa 33
Named for the year Prohibition was repealed, Circa 33 is "always celebrating Repeal Day", with its classic cocktails and speakeasy back room. But to mark the occasion, the bar will be serving a speciality cocktail. The The Hollow Leg, with gin, citrus, sugar, mint, and orange bitters, is only $3.33, but for just three hours, between 8 and 11 PM, so get there early for it. (3348 SE Belmont St.; 503-477-7682)
Pépé le Moko
Dark and stylish, Jeffrey Morgenthaler's subterranean speakeasy specializes in perfecting classic cocktails. Here you can find exemplary martinis, manhattans, Irish coffees, old fashioneds, and daiquiris, as well as souped up versions of normally disregarded vintage drinks like the grasshopper and amaretto sour. Some oysters and a martini will transport you back to the 1930s in no time. (407 SW 10th Ave.; 503-546-8537)
Bible Club
One of the most authentic speakeasies in the world, Bible Club is hosting its second annual Repeal Day party. $70 includes admission, a welcome punch, a speciality cocktail, hors d'oeuvres, and a champagne toast, plus gratuity. The event goes from 7 PM to midnight, with live music, and period dress is strongly encouraged. Tickets are available at the door, but reservations can be made over the phone to guarantee a place. (6716 SE 16th Ave.; 971-279-2198)
McMenamins Rams Head
McMenamins speakeasy style pub is commemorating 84 years of legal drinking with four speciality cocktails, each paired to hors d'oeuvres. The drinks include an apple mimosa, pear sidecar, a brandy alexander, and a Feisty Ram, with ginger rum, coconut milk, lime, and habanero simple syrup. Each drink is made with McMenamins spirits and served with a paired side. Tickets for the flight cost $50, and are available here. (2282 NW Hoyt St.; 503-221-0098)
Teardrop Lounge
One of the city's greatest pioneers in the cocktail scene, Teardrop Lounge devotes a third of its ever-rotating cocktail menu to the classics. If none of the drinks on the menu appeal, the staff is more than capable of building an exceptional take on any classic cocktail, the perfect way to toast the end of America's only repealed amendment. (1015 NW Everett St.; 503-445-8109)
Expatriate
Named for the movement of those who left the country to be able to freely drink (among other things) Expatriate is a luxurious, plush establishment. The bar focuses on providing balanced but inventive cocktails, evocative of early 21st century drinking. There won't be a party for the holiday here, but you can throw your own by ordering a classic or original cocktail and trying some of the fabulous bar food. (5424 NE 30th Ave.)
Photo via Alexander Frane
Recent Articles

Feedback
How are we doing? Tell us what you like or don't like and how we can improve. We would love to hear your thoughts!