Where to Celebrate World Gin Day in Portland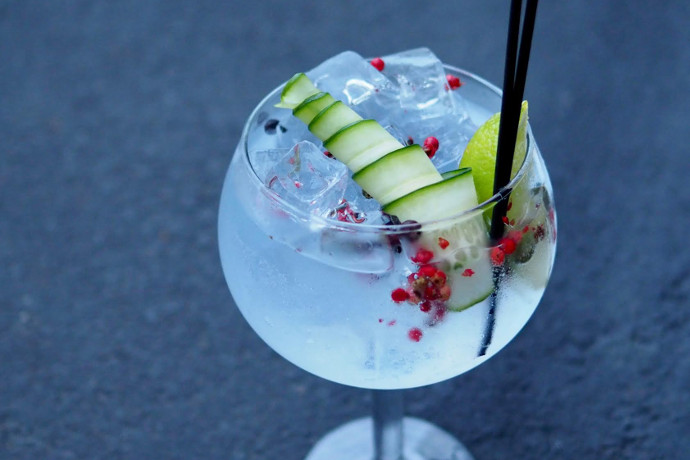 November 7 is World Gin Day, a holiday that has not yet been recognized by most federal governments, for some reason — but just because it's not legally official doesn't mean it shouldn't be celebrated. Luckily, Portland has some great gin bars and distilleries to visit for everyone who loves that bracing, bitter, floral spirit. Where is your favorite place for a G&T or martini? Let us know at our
Facebook
or
Twitter
.
Bars
AC Hotel
While and gin and tonics, are definitively an English thing, the Spanish G&T has been growing in popularity, and for good reason: served in a goblet rather than a collins glass, and covered in garnishes, from cucumbers to orange peels to dried juniper berries, the Spanish G&T generally receives more attention in the craft, which means better quality gin and better quality tonic water. The AC Hotel is a Spanish Marriott and its bar has two G&TS on the menu, one of which is the Spanish variety. (888 SW 3rd Ave.; 503-223-2100)
Bar Casa Vale
Another Spanish influenced bar, Bar Casa Vale is well-known for its impressive collection of sherries, as well as its fantastic menu of pintxos and tapas, but its gin and tonic menu is the most extensive in the city, and should not be missed. Each gin selection comes with a specific garnish, meant to highlight the aromatics of the spirit. (215 SE 9th Ave.; 503-477-9081)
Jack Rabbit
Chef and restaurateur Chris Cosentino's new restaurant, Jack Rabbit, boasts the largest selection of gin in the city, a testament to Cosentino's love of the bitter booze. While you can always order a martini or G&T, the house cocktail menu has a fair amount of drinks made with gin. A popular one is the coin toss, which offers a tequila variant as well. Either way, it's served in a hollowed out grapefruit shell with crushed ice, yellow chartreuse, Gifford Créme de Pamplemousse, ginger and lime. There's often an on-tap Negroni, as well. (830 SW 6th Ave.; 503-412-1800)
Clyde Common and Pépé le Moko
Resident celebrity bartender and Portland darling Jeffrey Morgenthaler helped put the city on the national map with his barrel aged program at Clyde Common. Most notably, his barrel aged Negroni launched an entire wave of cocktails in barrels around the country. While he and his creation can still be found at Clyde Common many nights, his newer bar Pépé le Moko has some fantastic gin based drinks, including one of the best martinis in town. (1014 SW Stark St.; 503-228-3333 & 407 SW 10th Ave.; 503-546-8537)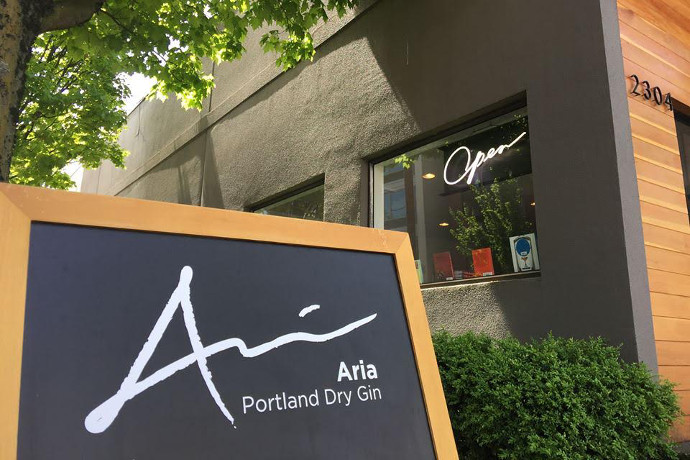 Distilleries
Portland has more than just great bars, it has a thriving distillery industry. Some of the most notable spirits coming out of Portland just happen to be our gins. Thanks to Oregon's liquor laws, you can find smaller portioned cocktails at any of these distilleries' tasting rooms. Here are four of our favorites
Aria Gin
Aria makes one product and one product only: Aria Dry gin. Ten ingredients were painstakingly selected in order to balance the five elements of gin—juniper, citrus, floral, earth, and spice. Stop in to the northwest Portland tasting room for a flight of sample cocktails which change seasonally. (2304 NW Savier St.)
New Deal Distillery
Another gin-focused distillery, New Deal offers two different gins. Portland Dry Gin 33 is a more traditional, London Dry style that uses only juniper berries, a unique trait in a gin. The New Deal Gin No. 1 is a uniquely Northwestern spin on the spirit, with a deeper, mellower tone that lends itself well to a martini. (900 SE Salmon St.; 503-234-2513)
Thomas and Sons
The Townshend's Gin from Thomas and Sons is a more recent flavor to come from this distillery. It's a unique gin in that it, like everything else from here, is made from fermented tea. There's no lavender infused in it, but the aromatics from the tea provide plenty of the flower. Along with the rest of the botanicals, it's a beautiful, delicate gin that can as easily be sipped as it can be mixed into a drink. (4211 SE Milwaukie Ave.; 503-477-6137)
Aviation Gin
One of the OG Portland spirits, Aviation Gin, along with Clear Creek's brandies, defined Portland as a distillery city. It's no longer a part of House Spirits distillery, but Ryan Magarian's Aviation gin, with its signature spice and more muted juniper, is still made in the space. The best cocktail for the gin—its namesake, the Aviation cocktail. (65 SE Washington St.; 503-235-3174)
Top photo via Alexander Frane; Aria photo via Aria on Facebook
Recent Articles

Feedback
How are we doing? Tell us what you like or don't like and how we can improve. We would love to hear your thoughts!