The Best Things We Drank This Year At Feast in Portland 2017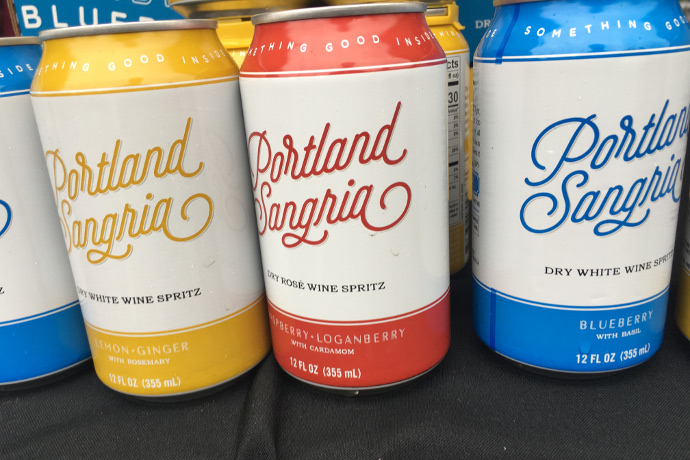 Feast Portland
2017 is over, another long weekend of overindulgence in food and drink done. For the thousands of Portlanders and out-of-towners who came in for the festival, it was a great chance to sample both the amazing beverages of the Pacific Northwest, and also drinks from around the world. Now that we've had a few days to recover, here is Drink Portland's list of the best things we drank at Feast, all to get you excited for next year.
Did you go to Feast and want to share your favorite drink? We'd love to hear from you on our
Facebook
or
Twitter
.
Beaujolais
While every year has its fair share of delicious wines from Oregon and Washington, 2017 featured a great drink panel and booths at events focused on the French wine region of Beaujolais. Far more than just the cheap, acerbic reds served at Thanksgiving under the name Beaujolais Nouveau (some of which are just fine), Beaujolais has a wide variety of styles. From light, quaffable wines to more complex and lush food-friendly ones, and even the esoteric Beaujolais whites made with chardonnay, the region has a lot to offer, and much of it was on display at Feast.
Punch
Another drink panel focused on a misunderstood beverage, punch is a lot more than the syrupy fruit drinks you had as a kid. Nor is it the headache inducing excuse for a drink served at college parties. The punch panel served up amazing mixtures of a variety of spirits, teas, citrus, sparkling wines, and more, demonstrating the mutability and creativity inherent in the making of a punch, whether it be for a swanky cocktail bar or a private party.
Pilsner
The Pacific Northwest has long been ruled by ales, as brewers rejected lagers for being labor intensive and not selling as well, and consumers being afraid of anything with less than 6% alcohol and 80 IBU. But now drinkers and makers alike are embracing light, bitter, refreshing lagers, and the crisp pilsners served at the panel and other events demonstrated this. You don't want to be chugging IPAs during a long festival weekend with tons of food, anyway.
Portland Sangria
Feast PDX is, essentially, a celebration of local food and drink, and there were plenty of locals around to show off. Union Wine Co., with its canned Underwood line, wasn't as present as it has been in previous years, but Portland Sangria, with its three flavors of canned craft sangria, provided a delicious and celebratory drink for a number of parties.
Aquas Frescas by Aria Gin
The Latinx themed Night Market event on Friday night was a bit of a challenge for an English inspired gin like Aria Gin. What they ended up on, though, was a perfect match for the spicy, flavorful dishes being served: bright and vivid "Aquas Frescas" made with heirloom peach liqueur, aperol, lemon, soda, and, of course, Aria Gin.
Bubbles
It's not a party without sparkling wine, and Feast PDX brought the bubbles this year. The usual suspects like Nicolas Feuillatte were there, as well as excellent American sparkling wine producers such as Gruet from New Mexico and Sokol Blosser from Oregon. The latter of the two even set up a sabering exhibit at Night Market, inviting guests to whack the top part of the bottle off with a blade.
The Lowcountry Punch
At Smoked! almost everything is smoked, including the drinks. The Lowcountry Punch from Bulleit included a smoked tea, as well as Bulleit Rye, lemon, heirloom peach liqueur, and peach bitters. While this could've been included under the Punch section, it was fun enough to include on its own.
Stay Woke
Every event at Feast PDX serves cocktails, even the morning ones. Brunch Village this year feature some boozy, caffeinated beverages for those who had been reveling the night before— and anyone who just wanted a nice morning cocktail. Clear Creek, Portland's oldest distillery, whipped up batches of Stay Woke, a cocktail with cold brew coffee, brandy, amaro, cherry brandy, and mole bitters, a rich, slightly sweet, high-proof coffee drink, perfect for brunch.
San Pellegrino
The water sponsor of Feast continues to be San Pellegrino, offering chilled bottles of sparkling and still water at every event. An essential part of the festival, San Pellegrino does its best to help us follow our most important rule for surviving Feast: hydration, hydration, hydration.
Photos via Alex Frane & Phototainment PDX
Recent Articles

Feedback
How are we doing? Tell us what you like or don't like and how we can improve. We would love to hear your thoughts!