Drink Portland's 2017 Feast Survival Guide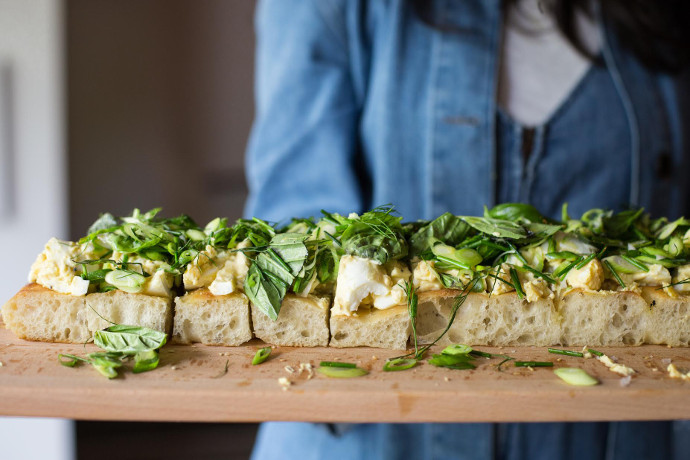 So you're going to Feast Portland, the Northwest's largest — and best — food and drink festival. Congratulations! You're no doubt very excited, and well you should be. But Feast offers challenges to the uninitiated (and even the experienced), with so much food, alcohol, and occasional lines. To help navigate this festival, we've reached out to some Feast veterans for their advice on how to best enjoy the extravagant experience that is Feast PDX, as well as offered some of our own. Headed to Feast? Tell us about it at our Facebook or Twitter.

Drink Portland's Advice:
1. Drink water! Every Feast event has plenty of hydration options, including bottled still and sparkling waters. It's best to always have a bottle of water on you, considering the amount of alcohol and salty foods you'll likely be consuming while standing in lines in the late summer heat.
2. Get ready before Feast. Don't starve yourself in the days leading up to it, but get plenty of rest, and don't skip out on exercise.
3. Prioritize your feasting goals. You may not be able to try everything that's offered at an event, so figure out ahead of time what you want to try, and get in line early for that.
4. Grab a drink before getting in line. Most the drink lines at events are far shorter than the food ones, and it makes waiting in food lines more fun. Feast is as much about drinking as it is eating.
5. Stay hydrated. Again, it's usually easier to get alcohol than it is to get food, with shorter lines for drinks. Even if you're not drinking, mid-September in Portland can still be hot, and with the main events and most of the other ones outside, it's possible to get overheated.
6. Relax. While you should definitely plan ahead and target the food lines you want to be in, don't forget that you're here to have fun. The event isn't going to run out of food, and you'll almost always get to try the dish you want, so don't stress too much.
7. Bring a friend, but don't be afraid to make them, either. Feast is all about celebrating food and celebrating the community. Most everyone there is going to be in a good mood, and while it's fun to have a buddy that can hold your space in line while you run to the bathroom, it's also a good opportunity to make new friends.
8. Drink water. It's good for you and will help keep you from overindulging.
9. Take advantage of transportation. Public transportation is ubiquitous and always near to Feast events, which are mostly downtown. Lyft offers specials throughout the event. Everyone should be getting home safely.
10. Have we mentioned drinking water?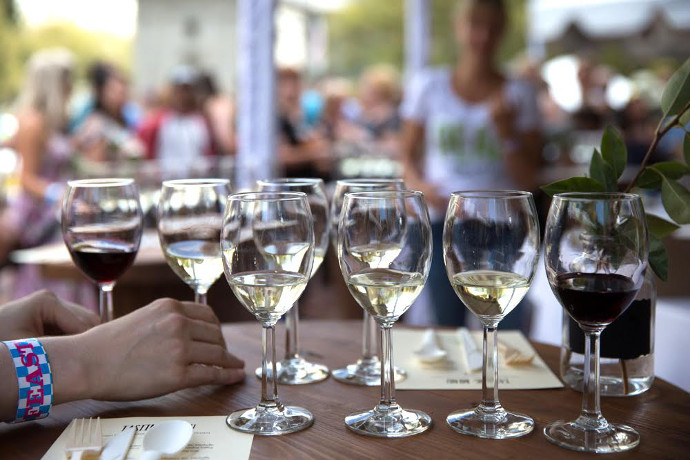 Experts' Advice:
Bee Talmadge, the face behind The Spicy Bee, wants you get to get excited: "Don't be afraid to try new things! So what if you don't normally like white wine or olives? You may find that the way a vendor at Feast presents it will make you fall in love. This happened to me with sweet breads at last year's Smoked. Still, be wary of over-indulging." Bee also offers 10 dos and don'ts for Feast at her blog.
Rebekah Hubbard, blogger of PDX Food Love, gives us some great practical tips: "Travel lightly and comfortably. Even your normal bag will feel heavy after a couple of hours at a festival, and your favorite shoes may start to rub your feet the wrong way. Instead, carry only what you really need—phone, wallet, phone battery, etc—and stick to shoes and clothes you know you'd be happy in at 12 PM in a rain shower and at 12 AM at a sweaty party"
Greg Kauwe, AKA Nom Nerd, offers advice won through years of Feasting: "Power through. Feast can be intimidating for the uninitiated food and drink connoisseur, but have no fear. Pull up the schedule and jot down what restaurant booths you want to hit first. If you want to eat multiple courses at several booths, consider collecting all the courses first, then sitting down and eating. Have a plan of attack for the events and power through it, but most of all, enjoy yourself.
Karen Locke, author of High Proof PDX and former Drink Portland writer, offers us advice we can get behind: ""Never get too full. The pain can be insufferable, and it makes it hard to catch a buzz!""
Andy Kryza, food and drink editor at Thrillist, offer us his paternal advice: "As many, many parents have said to their children, don't fill up on bread. Unless we're talking 'liquid bread,' in which case definitely fill up on bread. It's gonna be hot, and a cold beer should help you endure waiting in line for actual bread."
Daniel Shoemaker, owner of Teardrop Lounge, spends most of his Feast time on the production side, rather than consumer, but offers this hard-won advice from multiple other festivals: "It's a marathon, not a sprint. Keep your wits about you, taste where you can, and be involved."
Doug Adams, a chef heavily involved in Feast and Executive Chef of the soon to open Bullard, warns: "Pace yourself! Stick to low ABV session pale ales and ease into it with the food—start light and end in the pork zone. Oh, and bubble water!"
Jen Quist, hospitality specialist, partner in Bullard, and proud dog-mom, tells us: "Make a schedule! It's easy to get overwhelmed by all the amazing events happening around the city. So rather than waiting until the day Feast starts to think about your plan of attack, get ahead of it and make a schedule—trust me! Prioritize your top events day-by-day, think about scheduling your Lyft rides (you won't want to drive!), etc. Plus, this way you can share your schedule with friends in advance and identify meet up points with everyone."
Top photo by Brook Bass; wine photo by Alan Weiner
Recent Articles

Feedback
How are we doing? Tell us what you like or don't like and how we can improve. We would love to hear your thoughts!