Portland's Most Luxurious Rooftop Bars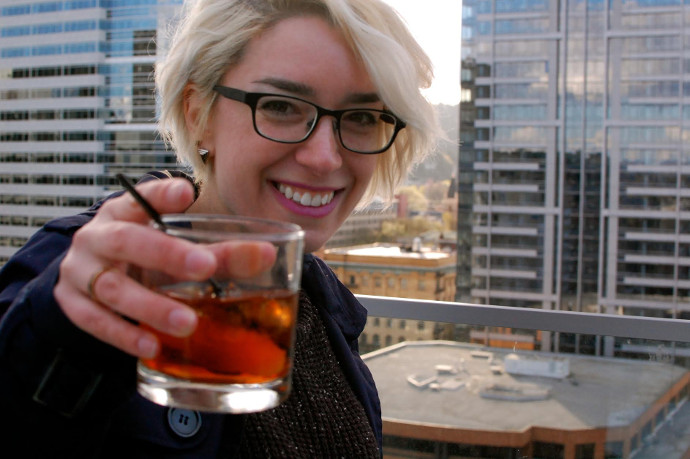 Summer is wrapping up in Portland, but we still have a few weeks of sunny skies left before the rains inevitably return. The best way to celebrate this is with some patio drinking, and the best kind of patios are those on a roof or balcony with a view of the city. Here are six of Portland's best rooftop patios to get buzzed on. Let us know if we missed your favorite bar with a view at our Facebook or Twitter.

Departure
Restaurant and cocktail bar Departure is a popular destination for tourists and Portlanders alike, both for the Asian-fusion cuisine crafted by Chef Gregory Gourdet, as well as the stunning, nearly 360 degree view of the city. While the stylish interior offers wide windows to view the city, it's the dual balconies that offer the greatest draw. The eastern patio is reserved for table service dining, while the western patio is a drop-in bar with standing tables and couches for lounging. (525 SW Morrison St.; 503-802-5370)
10 Barrel

It's only the second floor, but the patio atop 10 Barrel Brewing in the Pearl District still provides guests a lovely view of the surrounding neighborhood, as well as one of downtown Portland and the surrounding hills and forest. Plus, there are 20 beers on tap, most of which are brewed on site, and all are available on the patio, so you'll never have to go downstairs for a second, or third, pint.
(1411 NW Flanders St.; 503-224-1700)
Altabira City Tavern
The large patio outside of Altabira City Tavern, atop the Hotel Eastlund, offers one of the best views of the city from the east side of the Willamette. It looks out over the river, into downtown Portland and the hills beyond. Plus, the patio is covered, which means you can enjoy one of the many food-friendly beers or cocktails and American pub food even when it's rainy. (1021 NE Grand Ave. #600; 503-963-3600)
Noble Rot
A great wine bar and restaurant in its own right, Noble Rot offers a small but appreciable balcony patio, jutting out over East Burnside with a view of SE Portland and parts of downtown and the river. The romantic view and wide selection of wine flights makes this a stellar spot for a summer date. Pop up to the very top of the building for an even better view and a tour of the rooftop garden where Noble Rot sources much of its produce. (1111 E Burnside St.; 503-233-1999)
Roof Deck at Revolution Hall
Along with the newly opened Buckman Public House, the Roof Deck helps complete the renovation of the old Washington School. Part of Martha's, which serves as Revolution Hall's bar, it was first used for rooftop shows and private events, but now the 150 seat bar is open to the public most nights of the week, with draught beers, cocktails, and food. It's the most inner southeast bar to sport a great rooftop patio, with an open view of downtown and the West Hills. Just be sure to check the Facebook page to make sure it's not closed for inclement weather or private event. (1300 SE Stark St.; 503-288-3895 ext. 6)
Occidental Brewing
Its location in St. Johns gives Occidental Brewing a unique view from its rooftop patio: the famously beautiful St. Johns Bridge, as well Cathedral Park at its base, and the northern edge of Forest Park beyond. While you're there you can enjoy Occidental's German style beers, as well as German wines and food. (6635 N Baltimore Ave.; 503-286-3686)
Photo via Alexander Frane
Recent Articles

Feedback
How are we doing? Tell us what you like or don't like and how we can improve. We would love to hear your thoughts!