12 Great Portland Area Roses for Spring, Summer & Beyond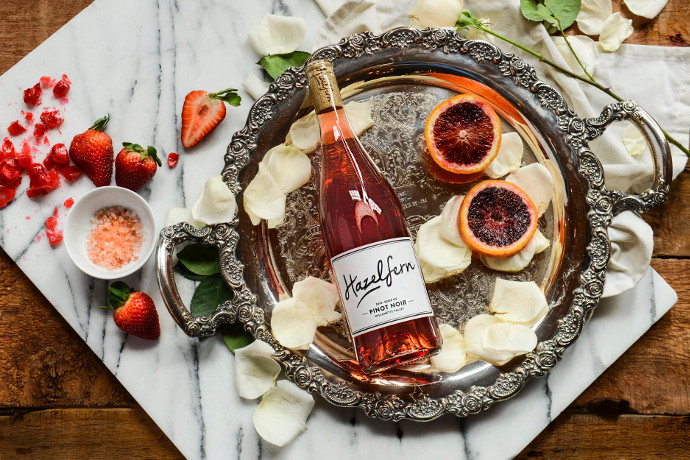 Spring has arrived, sunny days are (mostly) here, and summer is just around the corner. Sure, it's been a historically wet spring with an unprecedented amount of rainy days, but that's just even more reason to pop open a bottle of pink wine and savor every moment of sunshine we get. To that end, here are a dozen of our favorite, local rosés. Most of them are Willamette Valley pinot noir, but there are a few others. Let us know what your favorite bottle of local pink wine is at our Facebook or Twitter.

2016 Brooks Pinot Noir Rosé, $20
Brooks is an exemplary Willamette Valley winery, and its rosé is no different. Whole cluster pinot noir gives this wine a lovely, lush body full of fruit while remaining bone dry. This means it can stand up to heartier dishes, though it still drinks just fine on its own. Minerality is subtle but present, and rounds out the citrus fruit, melon, and rhubarb.
2016 Division Winemaking Company Gamay Rosé, $18
The other rosé from Division Winemaking uses the rare gamay grape rather than the ubiquitous pinot noir, making it one of the only gamay rosés in the country. Light copper pink, it's crisp and dry with a firm acidity. Strawberry is heavy on the palette, married to a chalky minerality from the lime silica rich soil. Drink it on its own, or with some shellfish.
Update: This rosé is sold out! You can still head down to SE Wine Collective to grab a glass, or contact Division Winemaking Company to reserve next year's vintage.
2016 St. Reginald Parish "The Marigny" Rosé of Pinot Noir, $24
Direct press whole cluster wine fermented on the skin, The Marigny from St. Reginald is a bright and fun rosé with a strong identity. It's crisp, clean, and a little funky, with herbaceous aromatics and vivid cranberries and cherries. This is best served with a weekend breakfast, especially if that breakfast involves oysters.
Union Wine Company's Underwood Rosé Bubbles, $5.99 (350 ml can)
Underwood, Portland's beloved wine in a can, recently released its newest style, a sparkling rosé, just in time for summer. Crack open a can of this bubbly pink wine, just the right amount for one person, and enjoy the wild strawberry, fruit cocktail, and tart cherry. Drink this while you're in an inner tube floating down the Sandy River.
Enso Winery's Portland Sangria, ($15.00, Four 12 oz cans)
Urban winery Enso Wine recently rebranded its line of slightly sweet, fizzy, canned sangria, adding two new flavors and upgrading the design. The new styles are great, but the original rosé sangria with raspberry and loganberry remains the flagship. Enso Wines is making sangria great again. Drink it with three more cans of Portland Sangria--it's low alcohol and comes in four packs.
Flat Brim Wines Rosé of Cabernet Franc, $17
From the Rogue Valley, Flat Brim Wines is a newcomer, with 2016 being its first release. The cabernet franc rosé is unfiltered, which gives the delicate pink wine a hazy hue. Still, it's full of vivid citrus and white flowers, and it's eminently sippable and distinct from the usual Willamette Valley pinot noir. Drink it with an open, curious mind.
Photo via Little Green Pickle
Recent Articles

Feedback
How are we doing? Tell us what you like or don't like and how we can improve. We would love to hear your thoughts!