Drinking Wine is the Best Mental Exercise, According to Science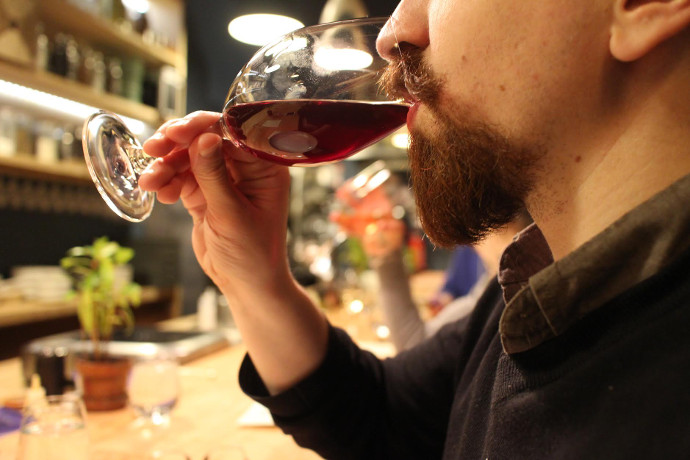 Science has, once again, proven incontrovertibly that drinking wine is beneficial, the Times reports — or, at least the website has reported some findings from Gordon Shepherd, a professor of neuroscience at Yale School of Medicine who has created a field known as "neurogastronomy". His work suggests that the act of tasting wines stimulates the brain more than listening to music or working on a math problem.
The explanation is that sniffing the wine exercises a strong muscle in the body; then, the act of swirling the wine in the mouth uses intricate muscles of the tongue and jaw. But what is really key is the flavor, both in the scent and taste of the wine: the wine does not inherently contain flavor, Shepherd argues, but we imbue it with such. The brain processes flavors based on the composition of our saliva, our age, gender, and other physiological traits, as well as contextually, reviving memories and evoking emotion. The entire process is complex and stimulating and, according to the professor, swallowing the wine is an essential step.
The report focuses solely on the area of wine drinking, and it's unclear whether drinking other, non-alcoholic beverages, or eating food has similar stimulating processes. Likewise, the mountains of evidence on alcohol's deleterious effects on the body should not be ignored in pursuit of brain-stimulating wine, but at least now you have one more excuse for a second glass of pinot.
Photo via Stacia Torborg
Recent Articles

Feedback
How are we doing? Tell us what you like or don't like and how we can improve. We would love to hear your thoughts!