Try Some Truly American Whiskey Straight from Mount Vernon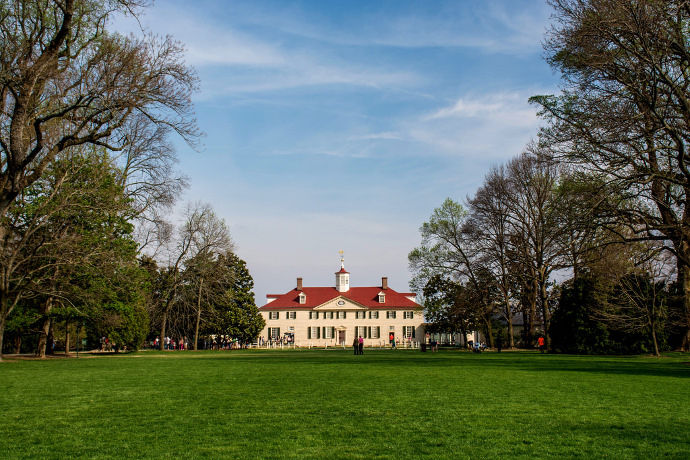 The Founding Fathers are known for a lot of things, including what they loved: freedom, powdered wigs, and, of course,
booze
. While President's Day has come and gone, it doesn't mean it's too late to drink like the leader of the country, and with George Washington's whiskey, you can. You'll just have to travel a bit.
The Fathers were a pickled lot, including our legendary first president, George Washington. After he served his eight years in office, Washington was all set to retire when his plantation manager, James Anderson, convinced him to start a whiskey distillery using the fine grain of Mt. Vernon,
Food and Wine
reports
. It was the largest distillery at the time, producing nearly 11,000 gallons of whiskey in 1799. This unaged, clear spirit was popular with the working class of the United States, as would only be appropriate for the man first in the hearts of his countrymen. Today,
you can try that very whiskey
, or at least something closely approaching it.
George Washington's Distillery and Gristmill
operates in the off season, twice a year in November and March, producing the clear whiskey of Washington's day, as well as other products, including aged rye and brandies. The team of eight to ten uses the closest form of 18th Century technique and equipment they can while still conforming to safety regulations. From April to October, guests are invited to tour the facility, as a way to learn some history and the technique of distillation, and see the ancient river-powered mill grinding barley, rye, and corn.
For those interested in actually tasting the products, the shop is open year round, and is the only place that the whiskey and other spirits are available for purchase. It's a great way to celebrate the country's history, learn a bit, and get sauced like a president.
Photo via Flickr user Geoff Livingston
Recent Articles

Feedback
How are we doing? Tell us what you like or don't like and how we can improve. We would love to hear your thoughts!