An Ohio Man is Suing Walmart Over Fake Craft Beer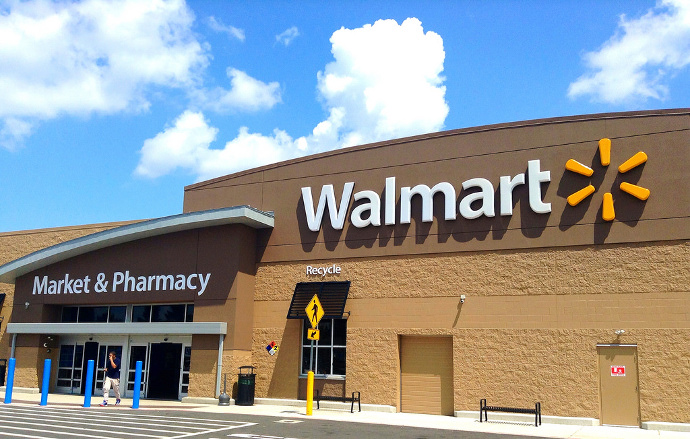 Many people were shocked when they first heard the news that Walmart was even selling its own craft beer, but alas, it's all a lie, as one Ohio man is pointing out in a class action suit filed against Walmart last week.
Walmart's flagship craft brand is Trouble Brewing and they produce four brews, including an IPA and Belgian White for the store. After some investigating, USA Today reported that the "craft beer" brand Walmart has been stocking and charging craft prices for, is actually produced by WX Brands an alcohol conglomorate, at the same facility as Genesee Brewing.
The lawsuit describes the beers as "wholesale fiction" and seeks punitive damages for anyone who has had the misfortune to purchase a Trouble Brewing beer under the guise that it was actually craft. I haven't had the chance to try any of the beers myself, but USA Today reported that a taste tester described Trouble's Red Flag Amber Ale as "good for flip cup." Say no more.
What actually makes craft beer crafty, though? According to the Brewer's Association, an American craft brewer produces less than 6 million barrels of beer per year, is less 25% owned by a non-craft brewer (private equity, AB InBev etc), and that the majority of their beers have to get their alcohol content from traditional brewing ingredients.
Trouble Brewing beers can be found at over 3,000 Walmarts in 45 states and the attorney for the case believes that over 6 million barrels of the stuff are being brewed per year. It's looking like a good case, but also, what did you expect from Walmart?
Photo via Flickr user JeepersMedia
Recent Articles

Feedback
How are we doing? Tell us what you like or don't like and how we can improve. We would love to hear your thoughts!