Where to Drink on Christmas Day 2016 in Portland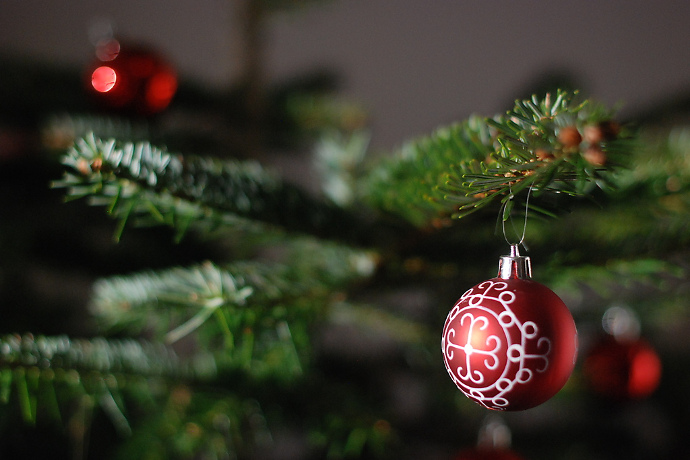 There's nothing like Christmas Day. It's full of merriment and consumerism, warmth and magic... unless you're trying to find a drink, and then it can become a desperate search for a bar that's open. Luckily, Portland is filled with dedicated soldiers in the War on Christmas, keeping their bars open so you can escape your family or lack-thereof. Many of the city's dive bars are open, and we've included a few of our favorites here, as well as some more high-end spots. Here are ten of our favorite spots to drink on Christmas, 2016. The holidays are no excuse for irresponsible drinking and driving, so be sure to take a Lyft, Uber, cab, or bus/MAX home, or have a designated driver. And let us know where you'll be spending Christmas evening on our Facebook or Twitter. Happy holidays!
Urban Farmer, the stylish steakhouse and cocktail bar, is housed in a hotel, so it's open every day of the year. This year, it's offering a 2-course meal with shareable sides for $59. Don't miss the barrel-aged Vieux Carre, one of the best expressions of the cocktail found in town, and a perfect Christmas tipple. (525 SW Morrison St.; 503-222-4900)
The "big city bar" on Mississippi will be open its normal hours, serving a pared down dinner menu, along with a few Christmas specials yet to be announced. It's also a fantastic opportunity
to try one of those amazing holiday cocktails
.
(4057 N Mississippi St.; 503-284-6669)
Portland's favorite German bar, Stammtisch, is going to be open this year for Christmas. Better yet, the bar will be serving its late night happy hour all day. Two specials will also be available: Schweinshaxen (brined and slow roasted pork shoulder shank with spatzle and red cabbage), and Jagerschnitzel (seared pork loin with mushroom gravy, also with spatzle and red cabbage), both of which are much easier to eat than they are to pronounce. (401 NE 28th Ave.; 503-206-7983)
Portland's other favorite German bar (and sister to Stammtisch) Prost! will also be open. It's only a few blocks from Interurban, so if you need a nice German lager to wash down your Christmas feast, it's easy staggering distance. Just be sure to get home safely. (4237 N Mississippi Ave.; 503-954-2674)
No list of open bars on a holiday is complete without Radar Room, whose motto is "all day, every day." Luckily, it's got a lot more going on for it than just that, including heated patios, a great food menu, and affordable drinks. The bar will be serving a special brunch and dinner menu for the holiday, though it has not been announced as of yet.
Additional details here.
(1101 NE Alberta St.; 503-954-2674)
A classic bar mostly visited by Portland natives and long-time regulars, Bar of the Gods has remained largely unchanged in recent years. Like many neighborhood dives, BoG is open almost every day, and Christmas is no exception. This year, get yourself the gift of cheap drinks and pool. (4801 SE Hawthorne Blvd.; 503-232-2037)
If you're going to spend your Christmas at a strip club (it's Portland, no one is judging), you might as well spend it at the most venerated club in town. Just don't forget to tip; it's the giving season, after all. (129 SW Broadway; 503-227-3023)
When people think of restaurants open on Christmas, they often think of Chinese spots. However, Indian food makes a great Christmas dinner, especially when it's as good as what Open Tandoor is serving. It's extra appropriate that the restaurant is named "Open." Reservations are suggested. (4311 N Williams Ave.; 503-719-7347)
Of course, if you do want Chinese food, you can always head to Chopsticks, Portland's favorite karaoke spot. It may have moved, but it's still open seven days of the week, every week of the year, including holidays. It's hard to think of a more quintessentially Portland Christmas experience than singing some Journey with a cheap G&T and some potstickers in hand. (3390 NE Sandy Blvd.; 503-234-6171)
To combine the experiences of Mary's Club and Chopsticks there's nowhere else to be but Devil's Point for a Christmas Stripparaoke bonanza. Sing your favorite Christmas songs (or anything else) onstage, while one of the talented dancers spins on a pole. If you manage to get through it without being distracted and messing up, it'll be a true Christmas miracle. (5305 SE Foster Rd.; 503-774-4513)
Recent Articles

Feedback
How are we doing? Tell us what you like or don't like and how we can improve. We would love to hear your thoughts!