A Limitless Fountain of Wine Can Be Found in Italy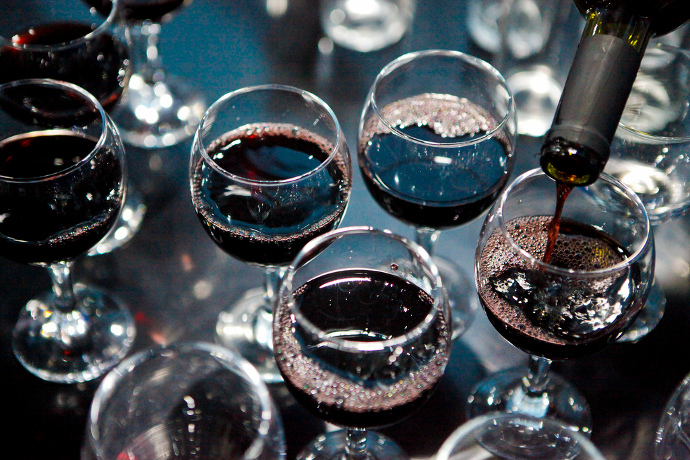 It sounds like a fairy tale: a fountain, open all day every day, that gives out a constant stream not of water, but of wine, and for no charge.
Yet this fountain exists,
the Telegraph reports, in the town of Caldari di Ortona in Abruzzo, Italy, from the Dora Sarchese vineyard. The fountain isn't meant for partying and drunkenness, however, but to provide refreshing wine for pilgrims and tourists along the Cammino di San Tommaso.
The Cammino di San Tommaso, translated as The Way of St. Thomas, is a pilgrimage. The path takes travelers from Rome to Ortona to visit the remains of St. Thomas, one of Jesus Christ's disciples, and is 230 km long. Caldari is a commune within the town of Ortona, and is where the vineyard and the found of wine are found.
The Facebook page of Dora Sarchese warns that while the fountain is available 24/7, it is not for the use of "drunkards" or "louts." The fountain is partially sponsored by the non-profit organization that maintains the pilgrimage route in conjunction with the vineyard. While you could skip the pilgrimage and go straight for the fountain of vino, it would be in very poor form. Still, the thought of a free fountain of wine might inspire even the least devout of us to take the journey.
Photo via Flickr user Faisal Akram Ether
Recent Articles

Feedback
How are we doing? Tell us what you like or don't like and how we can improve. We would love to hear your thoughts!