The Best Things We Drank at Feast 2016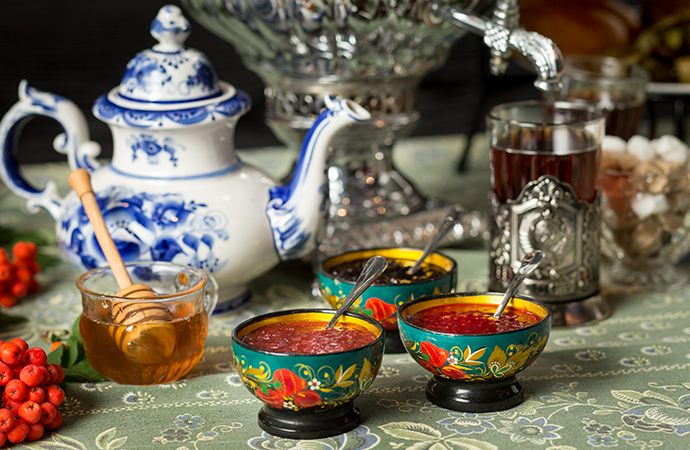 It was here, it's gone, and we're already counting down for next year. Feast 2016 was the biggest and baddest Feast yet, especially with concerns to intoxicating beverages. Last week we rounded up what we were excited for, now let's recap what we ended up drinking the most.
Rosé... Lots of Rosé
It's no secret that Portland is in the midst of a romance with rosé wine. The adage around town on menus and in the mouths of bartenders is "rosé all day!"
Gruet
sparkling rosé, rosé champagne from
Nicolas Feuillatte
, and still rosé from wineries like
Columbia
filled the glasses of diners at The Grand Tastings and other main events. There was no better way to end the summer than with a glass of pink wine and a bite from a favorite chef.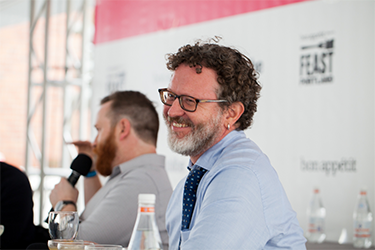 Daiquiris
An unexpected rain storm on Saturday couldn't keep us from the Day of the Daiquiri event—one of the Drink Tank panels. There,
Mike Shea
of Portland's
Rum Club
, Paul Clarke of
Imbibe Magazine
, Simon Ford of
The 86 Co.
, and Jim Romdall of Seattle's
Rumba
led a discussion on why daiquiris are not the cloying, vile things they were in the 90's, but rather a beautiful, accessible cocktail. Guests were introduced to a classic daiquiri and a Hemingway daiquiri, tried aged rum and a daiquiri made with it, and tasted Shea's Rum Club Daiquiri, where he uses absinthe, bitters, and aged rum to convert rum drinkers to daiquiri lovers. We're sure he had a few converts. After all,
it's always been one of our favorites
.
Vermouth
We were immediate fans of
Americano
when it opened earlier this year, especially because of bar manager Kate Bolton. While Bolton has moved on to
Tusk
, she is still the perfect person to help run a seminar on vermouth. Other low proof cocktail experts at the seminar were Paul Clarke, Neil Kopplin of
Imbue Vermouth
, Ryan Magarian from
Oven & Shaker
and
Hamlet
, and Jake Parrott from
Haus Alpenz
, a vermouth and wine importer. Guests were able to sample some delicious vermouths, like the herbal, floral, and bittersweet
Petal & Thorn
, as well as cocktails made with them.
Washington Wine
Wines from Washington
were big this year, mostly due to their growing popularity in the Northwest. Aside from being at nearly every event for sampling, the Drink Tank panel, hosted by winemakers, gave an indepth look at the wines we're going to be drinking in the years to come. Rich red blends, fruity but bold cabernet francs, lively pinot gris, and more pleased a crowd of Oregon wine drinkers.
Stumptown Cold Brew
With events spanning the entire day and into the evening, it's essential to have the occasional pick-me-up. Enter
Stumptown Coffee
, Portland's favorite resident coffeehouse. Rather than traditional drip or French Press coffee, Stumptown was serving cold brew, and a variety of it— from coconut-milk infused to, our favorite, foamy cold brew on nitro.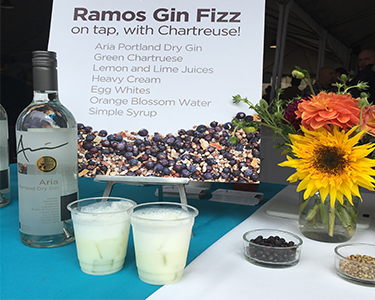 Cocktails at Peace, Love, and Cocktails
Peace, Love, and Cocktails was one of the drink events we were most looking forward to, and we were not disappointed.
House Spirits
hosted a bartender all-star party, with some of the top names in the city alongside visiting bartenders. One stand out was
Jim Meehan
from PDT in New York. Meehan has lived in Portland for some time now, but this was the first time we were able to taste one of his drinks: a truly local cocktail, made with
House Spirits Aviation Gin
,
Ransom Spirits
dry vermouth,
Bee Local
honey verbena syrup, and lemon. This sweet and botanical cocktail made us excited for whatever Meehan ends up doing in town.
Russian Tea
It wasn't open to the Feast public, but some media were invited to sample the new tea program at the
Heathman Hotel
. The Heathman Restaurant was a Portland institution for decades, and if it passes into anyone's hands, Vitaly Paley's, one of our most celebrated local chefs, makes the most sense. He's switching up the traditional tea service offered in the hotel, taking it from British to Russian. They'll be serving teas sweetened with jams and honey alongside delicious Russian treats, like kippered salmon, khachapuri, and
steopka
cakes with sour cream. We got to taste some of these delicious teas, which were blended in conjunction with Tony Tellin from
Smith Teamaker
, and we're eagerly anticipating the official opening.
Brunch Cocktails
Every event had its share of mixed drinks, but our favorites (besides Peace, Love, and Cocktails) were the ones found at Brunch Village. While we easily found mimosas (often made with the aforementioned sparkling rosé) and bloody marys, the best may have been the
Ramos Gin Fizz
, by the staff at
Aria Gin
. This foamy delicious concoction was bolstered with the addition of Green Chartreuse, for an extra kick and some lovely botanicals to go with the egg white, citrus, cream, gin, and orange flower water.
San Pellegrino
With all the cocktails, wine, and food, staying hydrated was essential. Luckily, little green bottles of
San Pellegrino
were found at every event in buckets of ice. It might be hard to remember to drink still water when you're imbibing, but somehow, sparkling water is always easier, especially when it looks fancy and European. We might not normally suggest bottled water, but at Feast 2016, San Pellegrino was the MVP.
Did you make it to Feast 2016? If so, let us know what you drank and ate via Twitter or Facebook.
Photo of the tea service via John Valls, Rum Club's Mike Shea via Talia Kleinplatz, and the Ramos Gin Fizz via Alexander Frane
Tags:
Cocktails
,
Spirits
,
Wine
Recent Articles

Feedback
How are we doing? Tell us what you like or don't like and how we can improve. We would love to hear your thoughts!