How to Spend Labor Day Weekend 2016 in Portland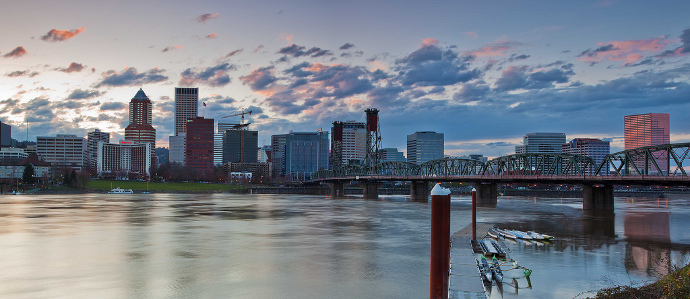 Labor Day Weekend in Portland isn't as big of a deal as it might be other places. Generally, people use it as an excuse to get out of town and get one last sunny weekend at the coast before the rains return. However, for those of you who want to stay in and take advantage of the three-day weekend, here are some fun options. Let us know what your plans are on our Facebook or Twitter.
Portland Film Festival
The annual Portland Film Festival is already in full swing, but it's continuing with almost non-stop films through the weekend and into labor day. Local and independent films are the primary focus, but there are also films such as the 30th anniversary of Aliens, and the 25th anniversary of Portland's own My Own Private Idaho. Documentaries, dramas, comedies, and shorts are joined by workshops, speakers, and contests for a film festival extravaganza. All of this is at the historic Laurelhurst Theater, one of our favorite movie theaters for a pizza and beer. Get your passes for the entire week, or buy individual tickets here.
Tour de Lab
The annual Tour de Lab returns for another Labor Day Weekend this Sunday the 4th, with a pre-ride party on Saturday. The bike ride takes you to three different Lucky Lab breweries, where you can pick up a pint at each, as well as pieces of dog costumes, including ears and a snout. The ride ends with, naturally, a hot dog feast including all you can eat dogs with toppings and, of course, more beer for purchase. There are actually two rides — the standard Puppy Ride and the longer Big Dog Ride, which adds on an additional 25 miles (more than doubling the Puppy Ride) — as well as an additional brewery and some exciting hills. Either one you choose, you'll be grateful for the day off to rest. Register here.
Seafood Sunday at Teutonic Wines
Teutonic Wines has a wonderful Scandanavian food cart outside generally, but also offers a special seafood Sunday each weekend. However, there are only a few remaining, as Seafood Sundays are running only until mid-September. September 4 will be BBQ Oysters with Matt Berson of Love & Squalor Wines from 1 PM - 7 PM or until food runs out. If you haven't been in yet, this is a great opportunity, especially because you can drink as much riesling as you want without worrying about the next morning at work. Just be sure to get home safe.
Sunday Funday
Sunday Funday is specifically about squeezing the last bit of joy out of the weekend before Monday, but it's not very conducive to a productive Monday. This is the perfect weekend to go all out and still be able to sleep it off the next morning. Check out our guide to crafting the perfect Sunday Funday in Portland.
Photo via Flickr user stokes rx
Recent Articles

Feedback
How are we doing? Tell us what you like or don't like and how we can improve. We would love to hear your thoughts!