Where to Celebrate July 4th in Portland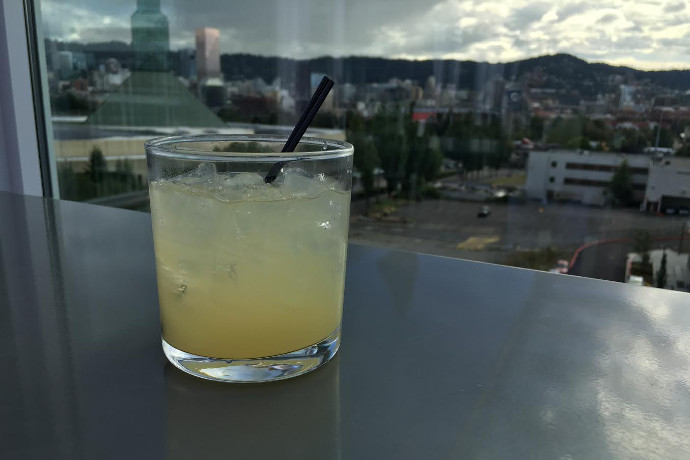 It might be a vicious, brutal election year here in the US Of A, but that doesn't mean we shouldn't celebrate our country and the day of its independence! Portland always gets into the spirit for the holiday, with fireworks downtown and specials around the city. Here are some great spots to spend your 4th of July. Let us know where you are planning on celebrating your independence on our Facebook or Twitter.

Fireworks and BBQ Dinner at Altabira
Altabira City Tavern is a fine dining restaurant with an emphasis on beer, a beautiful balcony patio, and one of the best views of the city. It's the perfect spot to watch the fireworks, made even better with a four-course BBQ dinner. The dinner is $65 and includes items such as arugula and Oregon strawberry salad, bourbon barbecued chicken wings, grilled flat iron steak, and strawberry shortcake. Beer and wine pairings will both be offered, and bar manager Becca June will be whipping up a patriotic themed cocktail, set off with a garnish of celebratory pop-rocks. Full dinner menu and reservations can be found here. (1021 NE Grand Ave. #600; 503-963-3600)
On the other side of the river, right on the Waterfront where the fireworks will be launched from, is Three Degrees, a shared-plate Northwestern-dining establishment. Normally the restaurant features a Monday night prix-fixe supper, but on July 4th, Three Degrees will be offering a $95 BBQ buffet, with brisket, ribs, cedar plank salmon, sides, salads, and more. Dinner is from 7 PM - 9 PM, call for reservations. (2510 SW Harbor Way; 503-295-6166)
Bunk Beach at Bunk Bar
Bunk Sandwiches on Water Ave. has thrown a Fourth of July block party for the last few years, and this year is no different. The party includes beer, frozen margaritas, prizes, merchandise, BBQ, signature sandwiches, Fifty Licks Ice Cream, kiddie pools, games, fireworks, and, of course, live shows on two different stages. Add American cheese to any sandwich or burger for free, because while freedom isn't free, American Cheese will be. The party starts at 2 PM and goes until everyone's done, usually around midnight. The event itself is free and all ages, so stop on by! (1028 SE Water Ave.; 503-328-2865)
Portland Spirit Cruise
In a competition for the best view of the fireworks, it's hard to top the one that Portland Spirit offers: on the river, just a few hundred yards from the fireworks barges. In order to grab this spectacular view, you'll need to join the Spirit for dinner on the river first. $99 includes dinner, coffee, tea, gratuity, and, of course, a spot to watch the fireworks. The boat boards at 7 PM and cruises from 7:30 PM - 10 PM, when it returns to the dock for the show. Make your reservations here.
Waterfront Blues Festival
It's a Portland tradition, and the most classic way to view the fireworks display. The Waterfront Blues Festival runs through the entire weekend, from the 1st of July up to the 4th, with plenty of shows, food, beer, wine, and more, all culminating with the display right overhead. Leading into the fireworks will be Andy Stokes, arguably Portland's most famous blues musician, with the national anthem. Blues, brews, and fireworks; it's hard to get more patriotic than that. (Tom McCall Waterfront Park)
Photo via Alexander Frane
Recent Articles

Feedback
How are we doing? Tell us what you like or don't like and how we can improve. We would love to hear your thoughts!