Saltwater Brewery is Debuting Eco-Friendly Edible Six-Pack Rings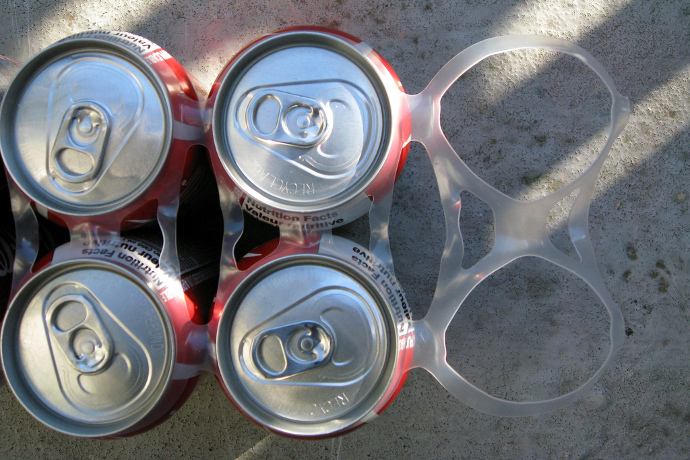 The craft beer world is flipping their lids thanks to a new invention being put to use by Florida craft brewers
Saltwater Brewery
. The brewery has "broken the internet" with the announcement of their new edible six pack rings, an eco-friendly product that is expected to solve a longstanding problem with canned beer.
Based in Delray Beach, Florida, Saltwater Brewery has been canning their beers since opening up shop three years ago. The brewery has also been known as an ocean-friendly locale, with each can featuring a handpainted design by co-founder Peter Agardy. "When we started Saltwater Brewery, besides being about making quality craft beer, the focus was to help support and protect the ocean and environment as much as possible," says Saltwater co-founder Dustin Jeffers. "We do a lot of stuff with CCA (Coastal Conservation Association), Surfrider Foundation, MOTE Marine Laboratory, and Ocean Foundation."
That focus has recently shifted toward We Believers, a co-creation advertising house that works on doing good through various mediums. Together, Saltwater and We Believers crafted the world's first Edible Six Pack Ring, made from brewing waste. The goal? To help end the longstanding problem of plastic six pack rings and their damage on the environment. "According to GreenPeace, 80 percent of Sea Turtles and 70 percent of Seabirds are ingesting plastic today," says Saltwater, in their project summary. "This amounts to 1,000,000 birds and 100,000 marine mammals and sea turtles dying each year because of plastic related incidents."
The rings are made out of spent grain, making them 100 percent edible should they happen to be ingested by wildlife. "I have eaten one!" says Jeffers. "Even though it's edible, we still want people to dispose of everything properly. The main thing is it won't harm sea life or animals if it is ingested." The first product rolled out after months of research and development, and Saltwater Brewery hopes to release a first product to the public in around three months. In the meantime, the brewery will make an appearance for the third year at
Philly Beer Week
(Jeffers is a Greater Philadelphia native) from June 3-June 11, teaming up with other Florida breweries to give the East Coast a taste of the South.
Photo via Flickr user Ruth and Dave
Recent Articles

Feedback
How are we doing? Tell us what you like or don't like and how we can improve. We would love to hear your thoughts!