Townshend's Tea Owner Expands Offerings With Unique Tea Liqueur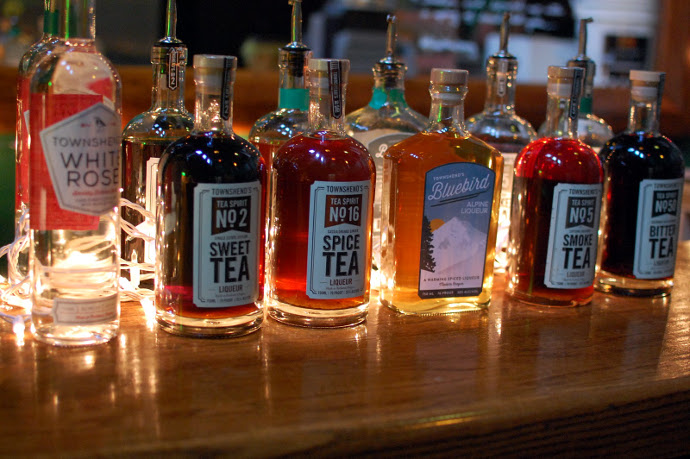 Tea flavored spirits aren't new, but what's coming out of
Thomas & Sons
is. This new Portland distillery is making spirits directly from tea, and they are fantastic.
Townshend's Tea began in 2002 at the University of Oregon, before spreading up to Portland to open a number of teahouses. The purpose was to bring some of the best teas in the world to Portland drinkers. Later, in 2009, Brew Dr. was launched, a line of delicious kombucha drinks. Brew Dr. kombucha is found on tap throughout Portland and beyond, at restaurants, tea shops, and even bars and grocers. Now, the small company is growing even larger with a new line of tea based spirits, Thomas & Sons.
Rather than started as a base of neutral grain spirits and then flavored, these spirits start as a sweetened tea, often with other spices and herbs. They are then fermented using wild yeast and distilled. Proprietary methods involving a vacuum still allow the tea to be distilled at a lower temperature than other spirits, which retains their complex flavors. Finally, more tea and spices are added to bring the alcohol back down to a potable level and to balance the flavors. The result is a unique, delicious family of spirits that is a welcome addition to Portland's craft liquor scene.
Seth O'Malley is the head distiller at Thomas and Sons, selected by owner Matt Thomas when O'Malley was working the counter at the Division Street branch of Townshend's Tea. In the year since Thomas & Sons opened, the team has developed a number of flavors. The main spirit line consists of four flavors, conceptualized by Thomas and executed by O'Malley.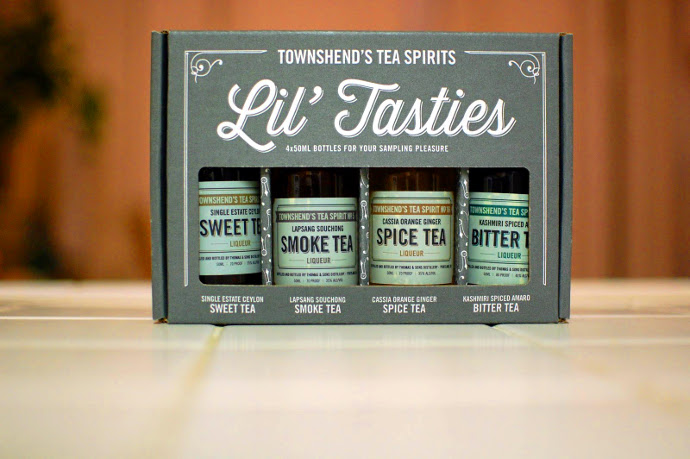 The
Sweet Tea
is the most popular. Made from spiced and sweetened Ceylon tea, it tastes like its namesake without being cloying, and it's
fun for mixing
or having neat. The
Spice Tea
is a favorite in winter and is made from Yunnan black tea and plenty of spices and citrus. It's great for sipping over ice and pairs excellently with
ginger beer
and cider, as well as other spirits. The
Smoke Tea
is made from Lapsang Souchong. Rather than the peat smoke found in Scotch style whisky, it's smoked with pine, giving it the essence of a camp-fire in the Northwest. It's also touched with vanilla bean, rooibos, and local blackberry honey. Finally, The
Bitter Tea
is the most complex--made from Assam. It's flavored with cardamom, mint, black pepper, and nutmeg. Though it has a unique flavor, it works well in place of an amaro or fernet in any drink or for a great after dinner libation.
O'Malley has created a few other flavors, including the delicate and floral White Rose and the botanical Bluebird Alpine Liqueur. He's currently developing a Northwest Fernet, soon to be released.
Though the distillery has been open only a year, it's making strong strides, showing up in restaurants and bars around the city and beyond as bartenders discover the many uses of these fun new spirits. If you're eager to taste all that Thomas and Sons has to offer, stop in the tasting room, open Wednesday–Friday, 4–7 PM and Saturday & Sunday, 2–7 PM. Or find their product at most liquor stores in Oregon.

Photos by Alexander Frane
Tags:
Cocktails
,
Spirits
Recent Articles

Feedback
How are we doing? Tell us what you like or don't like and how we can improve. We would love to hear your thoughts!