A Beginner's Guide to Irish Whiskeys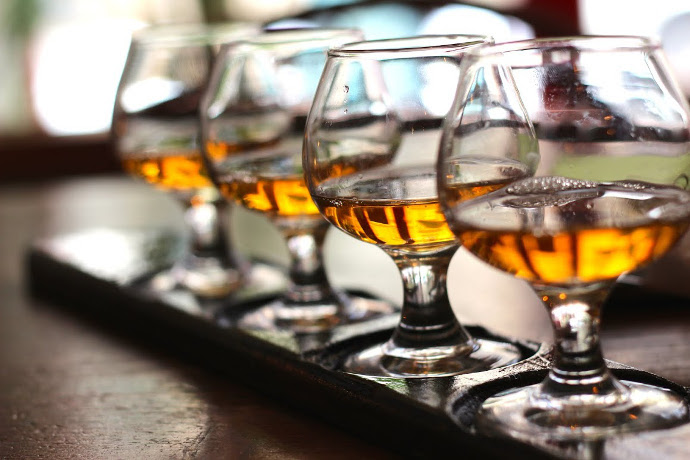 For St. Patrick's Day, many people like to drink Guinness, or green beer, or the callously named Irish Car Bomb. For others, St. Patrick's Day is a great excuse to drink Irish whiskey. Mellower and more approachable than bourbon, more affordable than Scotch, Irish whiskey can be described as a gateway drug to other spirits.
Irish whiskey is defined in many ways, but some of those are immediately contradicted. Many Irish whiskeys are blended, but others are single malt. Whiskeys from Midleton (Jameson being the most popular) Bushmills, Tullamore D.E.W. distilleries are tripled distilled, but whiskeys from Cooley Distillery are distilled only twice. Rarely are they peated like Scotch, but a few are.
What brings Irish whiskeys together is the fact that they are from the same island, are made with cereal grains, and aged for three years. They are generally smooth, warm, and slightly sweet, almost always drunk neat, rarely if ever needing ice.
What's especially nice about Irish whiskey is its price point. Scotch aficionados have to shell over cash in the $40 and $50 dollar amount for the average single malt, and get up to the $100s for the really killer stuff, as can bourbon and rye fanatics. Irish fans, on the other hand, can reliably get the top shelf stuff for well under $100, even under $30. Here are just a few of our favorites for the holiday season, by price tier. Let us know your favorite bottle at our Facebook or Twitter.
$10–$30 Range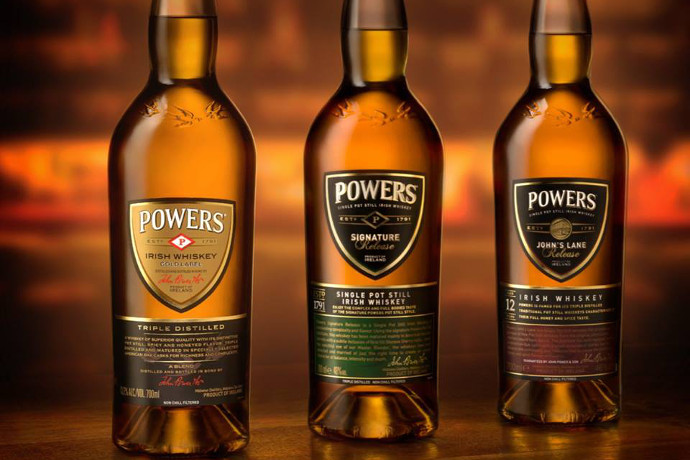 Jameson Irish Whiskey
The Jack Daniel's or Johnnie Walker of Irish Whiskey. No matter how bad a dive you find yourself in, you know you can at least get a shot of Jameson Irish Whiskey and be satisfied. For many folk, Irish whiskeys start and end with Jameson. It's the best selling Irish whiskey in the world, and for good reason: It's clean, soft, warm, and drinkable.
Powers Gold Label
Powers has been seeing more popularity in recent years; many bars that carry Jameson also carry the Gold Label. It's made in the same distillery as Jameson, but it's richer and more nuanced, with honey and fruit notes along with sturdy grains and wheat. At its price range, Powers is a standout.
Bushmills Original
A bit brighter with more fruit than Jameson, Bushmills is another extremely popular Irish whiskey, and the Jameson vs Bushmills debate is hotly disputed. Some might balk at the idea of ordering a "Protestant" whiskey for St. Patrick's Day, but its political standing is more or less a myth.
Tullamore D.E.W. 12 Year Old
At the higher end of the $20 price range is Tullamore D.E.W., the second most popular Irish whiskey globally. It used to be Tullamore Dew, but was changed to reflect the initials of the general manager in the late 19th century: Daniel E. Williams. It has lots of nice caramel, toffee, and wood flavors with just a hint of citrus, and is a favorite of many.
$30–$40 Range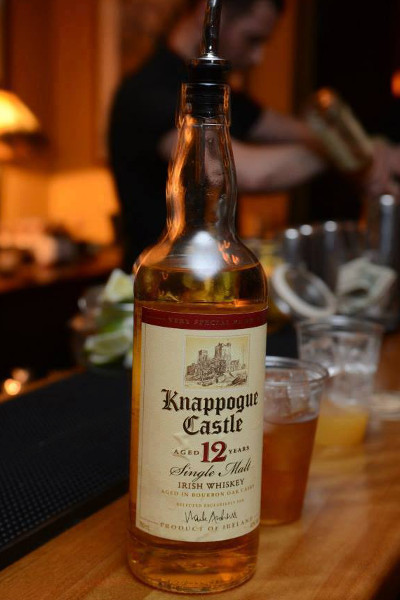 Bushmills Black Bush
It's only a few more dollars generally than the regular Bushmills, but it's quite the improvement all the same. It's aged 11 years in sherry casks, and is a full bodied, rich Irish whiskey, with maturity and grace. Notes of richer baked fruits and toast abound.
Kilbeggan Traditional Irish Whiskey
Most of the whiskeys on this list come from either the Bushmills or Midleton distillery, but Kilbeggan is the oldest licensed distillery in Ireland. The eponymous label is accessible, elegant, smooth, and malty.
Powers Signature Release
It's like the Gold Label, only even better. It's incredibly smooth and approachable, but not lacking for complexity or balance. Lots of great honey, toffee, wood, stone fruit, and cereals here. If you can't find the Power's John Lane but want something a little fancier than the Gold Label, the Signature Release is a great option.
Knappogue Castle
Unlike most Irish whiskeys, which feature a blend of malted and unmalted barley, Knappogue Castle is closer to a Scotch whisky in that it's a single malt. That gives it a bit more brightness and crispness, with a lot of vivid fruit.
$40–$100 Range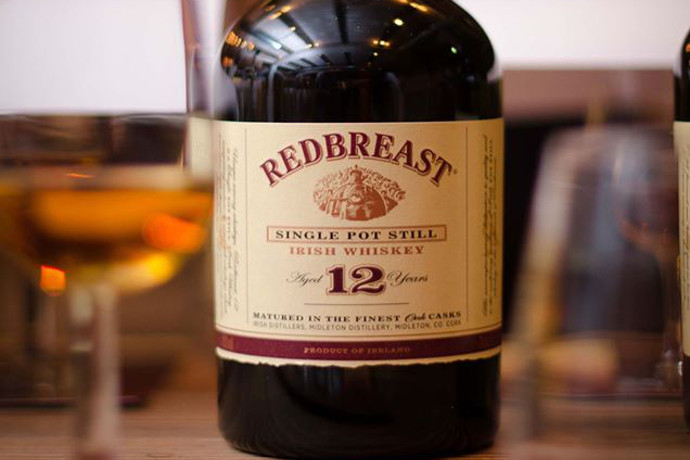 Redbreast 12 Year Old
One of the most popular and well respected Irish whiskeys available, Redbreast 12 won the "Overall Irish Whiskey of the Year" award from the 2013 Irish Whiskey Awards, so you know it's great. What's more, it tends to be on the lower end of the $40+ spectrum, hovering under $50-$60 normally. It's everything you want from an Irish whiskey: warm, smooth, and sweet, but with a nice spice kick.
Connemara
This single malt whiskey from Kilbeggan Distillery is often referred to as a Scotch that is made in Ireland. That's not due just to the fact that it's a single malt, but also that, unlike most other Irish whiskeys, this one gets some peat smoke. For those that love Scotch but want to try something a little different, Connemara is the way to go.
Powers John Lane
This is the Powers Gold Label elevated to divine levels. It's dangerous because of how smooth it is, but that doesn't mean it's thin or acerbic. This single pot still is aged in both sherry and bourbon casks, and is full of vanilla, fruit, flowers, and fresh wood notes.
Green Spot
For many years, when Irish whiskey was at its lower ebb, the Green Spot was available only at the Mitchell & Sons store in Dublin. The proprietors bought straight from the cask and bottled the whiskey themselves, marking it with a green spot. Now, it's distilled in house at Midleton, and available in liquor stores globally, though it's still a rare spirit with a limited release.
It's a critics favorite, rich and complex with spice, barley, vanilla, and malt.
Yellow Spot
Mitchell & Sons in Dublin would often mature their whiskeys the fortified wine casks they also purchased and sold. The Yellow Spot reflects this tradition, as the single pot still whiskey is aged in used bourbon barrels, sherry casks, and Spanish Malaga casks, formerly used for the sweet Pedro Ximenez wine. The result is different from the Green Spot, with more dried fruit and stone fruit, sherry notes, and spice.
Images: Drink Philly, Powers, Knappogue Castle, and Redbreast
Tags:
Cocktails
,
Spirits
,
Whiskey
Recent Articles

Feedback
How are we doing? Tell us what you like or don't like and how we can improve. We would love to hear your thoughts!