5 Margaritas That Will Instantly Brighten Any Gray Portland Day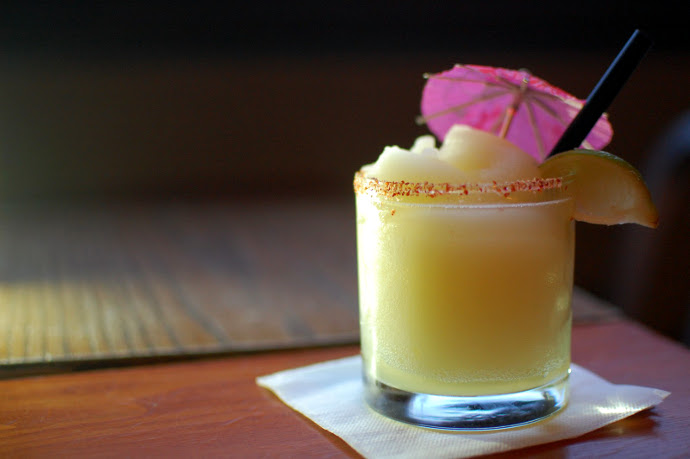 It's getting towards the end of February, so it's almost time for National Margarita Day. At first thought, it's odd to have a day celebrating a summery, tropical drink like a margarita during the gray, wet, cold month of February, especially here in gray, wet Portland. But there's a wisdom to it--a single sip of one of these drinks and you'll be transported to the warm, sunny days that will soon be upon us. And really, there is no bad time for a margarita.
There are more than a few great margaritas in Portland, and we like to to mix it up a little bit each year, but here are five of our favorite spots to grab this iconic drink in 2016. All of them offer the traditional mix of tequila, triple sec, and lime juice, and most offer many variations on the classic, as the margarita is a mutable, fun drink to play with. Did we miss your favorite spot for this classic? Let us know on our
Facebook
or
Twitter
.
Arguably the most popular taco houses in Portland, both the Hawthorne and Mississippi locations of ¿Por Que No? serve up amazing tacos, rice bowls, and, of course, margaritas by the pint. Grab a standard margarita ($9 pint, $6.50 small), or try one with any of the house-made agua frescas ($7.50), which change to fit the season. ¿Por Que No? is a regular contributor to many local non-profits; every margarita you have there goes to a good cause, so why not grab another one. (3524 N Mississippi Ave.; 503-467-4149 & 4635 SE Hawthorne Blvd.; 503-954-3138)
Bunk is a local chain specializing in delicious sandwiches, including grinders, meatball subs, muffaletta, cubanos, and more. It's the only non-Mexican spot on the list, but that doesn't stop them from offering amazing blended margaritas from a slushy machine. Grab a small ($7), pint ($10), or a pitcher ($39), and then choose whether you want unsalted, salted, or chile salted (go with the latter). Out of the five Portland locations (there is now a Bunk in NYC), only the Water Ave Bunk Bar and Alberta location carry the slushy machines for blended margaritas. (1028 SE Water Ave. & 2017 NE Alberta St.; 503-328-2865)
This fine dining, Mexican-inspired kitchen is featured
every
year
on our margarita list, and for good reason. While it may not be the most traditional Mexican restaurant out there, it is excellent, and the margaritas are one of its best qualities. While all the variations are delicious, our favorite continues to be the
Cocina Especial
, with chile arbol and muddled citrus fruits; the fresh fruit sweetness balances the kick from the chiles for a truly refreshing and zesty drink.
(2135 SE Division St.; 503-232-2135)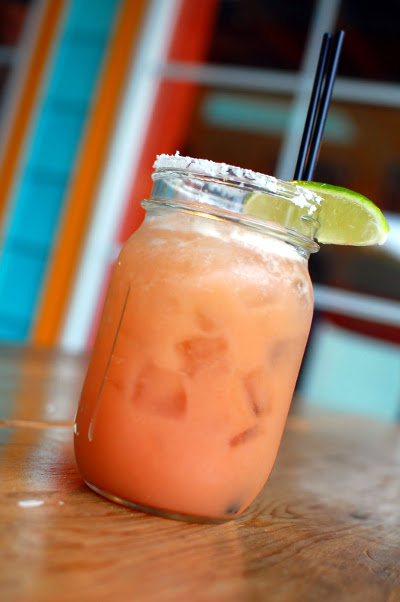 Another local chain focusing on Mexican food and local, organic ingredients, Cha Cha Cha is more tex-mex than the other places, offering large burritos dripping with sauce and cheese, nachos, enchiladas, and more. They serve margaritas in mason jars, and offer quite a variety of variations. The
guava margarita
($7.50,
pictured right
) is fruity without being too sweet, and the perfect thing to drink on a covered balcony, protected from the rain, dreaming of spring.
(
Various locations
)
Verde Cocina doesn't claim Mexican authenticity, but rather approaches Mexican cuisine from a distinctly northwestern farm-to-table position. It's also 100% gluten free, and flexible for many diets, from vegetarian to paleo. There are three restaurants and a regular presence at various farmer's markets. Sadly, you can only get their amazing margaritas at their brick and mortars; as much as we would love to wander a farmer's market with one of their frosty beverages, the OLCC may have a problem with it. Try the
spicy tamarind margarita
($8) with reposado tequila, orange juice, tamarind, inferno chile, and agave.
(6446 SW Capitol Hwy.; 503-384-2327, 524 NW 14th Ave.; 503-894-9321, & 5515 SW Canyon Ct.; 503-297-5568)
Photos by Alexander Frane
Tags:
Cocktails
,
Tequila
Recent Articles

Feedback
How are we doing? Tell us what you like or don't like and how we can improve. We would love to hear your thoughts!