These Bars are Serving up the Best Punch in Portland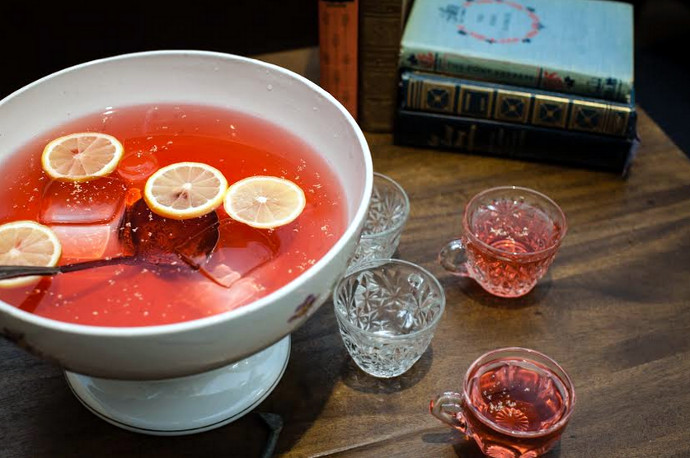 Punch was once an
essential aspect of drinking culture
, reigning supreme from the middle of the 17th century to the 19th, when it was overshadowed by single-serving drinks such as cocktails, juleps, and cobblers. Eventually, punch found itself relegated to school dances and, somehow, as the name of artificially flavored fruit juice mixes.
Luckily, as we've seen a resurgence and reinvigoration of all sorts of classic bartending, punch is making a strident comeback. In fact, last weekend was International Punch Day! And now, whether it's individual servings or shareable bowls, a number of bars are serving punch in Portland. Here are a few of our favorites. Let us know if we missed yours on our
Facebook
or
Twitter
.
It's all right there in the name. Punch Bowl Social focuses on shareable bowls of punch in a variety of sizes, from single servings to bowls that serve eight. There are always three seasonal punches and one featured punch of the day. In keeping with the communal party nature of punch, this sprawling mega-bar also provides plenty of entertainment, including bowling alleys, ping-pong tables, darts, and karaoke rooms. (340 SW Morrison St.; 503-334-0360)

An essential Portland cocktail bar, Daniel Shoemaker's Teardrop Lounge helped usher in the craft scene we have today. TDL remains a relevant, albeit expensive, drinking destination, with an amazing, rotating, seasonal menu.

The menu is organized into three parts: House Cocktails, which features bartenders' original concoctions; Classics; and Friends, with cocktails from other bars and bartenders. Each of these lists features a punch, available in portions for either 2-3 people or 4-6. An intriguing squash punch is set to appear as this fall's House Cocktails' punch. (1015 NW Everett St.; 503-445-8109)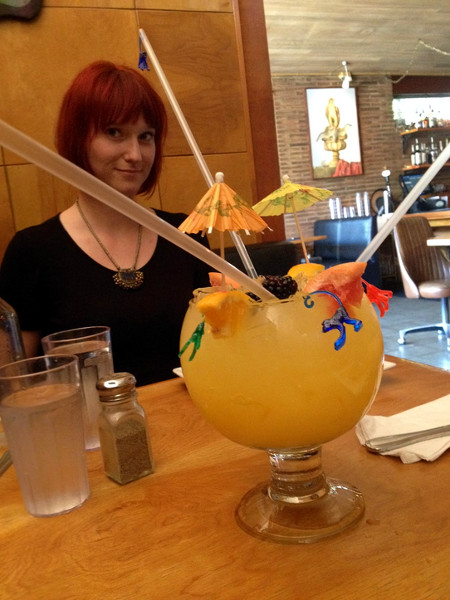 Gold Dust has been serving "family style bowls" and "scorpion bowls" for years now, and while the menu has never referred to them as punch bowls, it's essentially the same concept—a large bowl of booze meant to be shared amongst friends. Instead of individual cups, long drinking straws are provided. Also, the bowls are adorned with a number of hanging plastic monkeys, a quality few other places in town can brag. (3267 SE Hawthorne Blvd.; 503-239-1143)
This restaurant and James Beard nominated bar was one of the earliest places in town to serve a house punch. Here, instead of large communal bowls, punch is served in a delicate punch-glass for only $7. The ingredients vary day to day, but it is usually a lighter, citrusy cocktail, perfect for an aperitif or happy hour pairing, when it is only $6. (1014 SW Stark St.; 228-3333)
Raven & Rose and the Rookery Bar take their cocktail program very seriously. The main focus is on perfecting the classics, which often involves finding the perfect single barrel spirit for the drink, whether it's a
daiquiri
or a
mint julep
. This professionalism is also applied to the punch program—punches at Raven & Rose are based on a "magic formula" of spirits, sugars, spices, and citrus.This formula allows them to make hundreds of delicious variations. Bartenders at Raven & Rose take punch so seriously that each of their cocktail classes opens with a punch. The class leaders review the method and magic ratio with the class, and include the recipe in the take-home booklet.
(1331 SW Broadway; 503-222-7673)
Top photo courtesy of Raven & Rose; Gold Dust Meridian photo by Alexander Frane
Tags:
Cocktails
,
Spirits
Recent Articles

Feedback
How are we doing? Tell us what you like or don't like and how we can improve. We would love to hear your thoughts!