Home Bar Project: How to Make a Mint Julep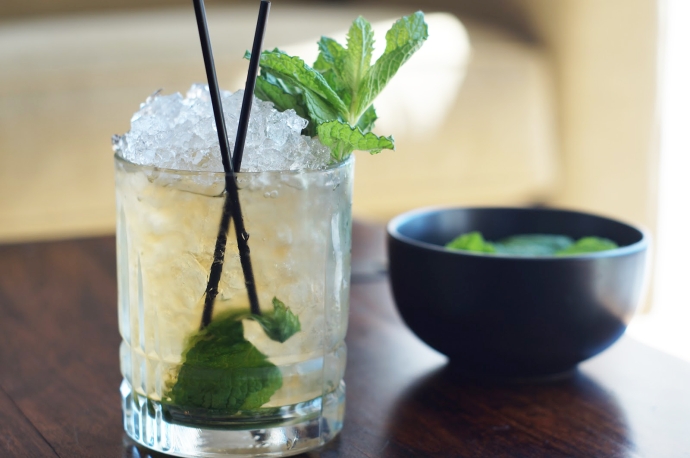 Have you ever dreamed of having an amazing home bar, filled with bottles you actually use and the tools you need to execute a fine crafted cocktail? Enter the Home Bar Project. Through this series we are going to take this challenge piece by piece. We'll teach you the proper techniques and make sure the spirits you purchase aren't collecting dust on your back bar.
About the instructor:
Dan Lan Hamm is a craft bartender at 1 Tippling Place in Philadelphia. He was Pennsylvania's winner of Bombay Sapphire and GQ's Most Imaginative Bartender Competition in 2014. He runs Spirit Forward, a cocktail-centric group which caters local events and provides educational workshops.
This week: How to Make a Mint Julep
The quintessential drink of the South, the Mint Julep is a potent potion designed to quench thirst on the hottest of days. The drink itself dates back hundreds of years, and in 1938, it became the official drink of the Kentucky Derby. Joshua Soule Smith, a journalist dating back to the late 1800's, was quoted saying, "It is the very dream of drinks, a vision of sweet quaffings." The technique to making the perfect mint julep might take a bit of practice, but it's worth the effort.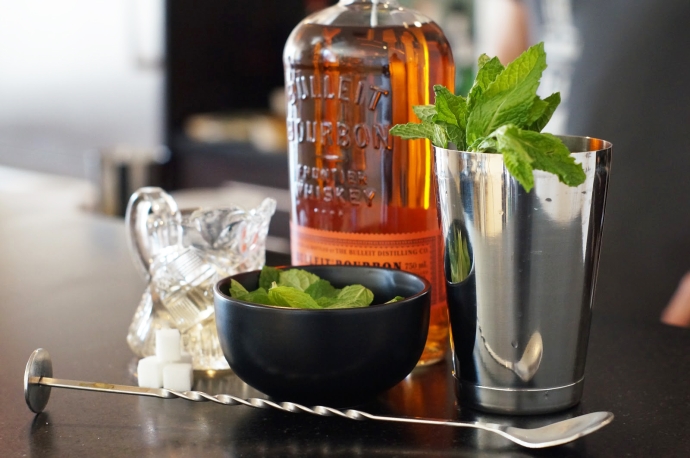 Ingredients:
Large pinch of Mint
Sugar cube
Simple syrup
Bourbon
Mint sprigs
Crushed Ice
---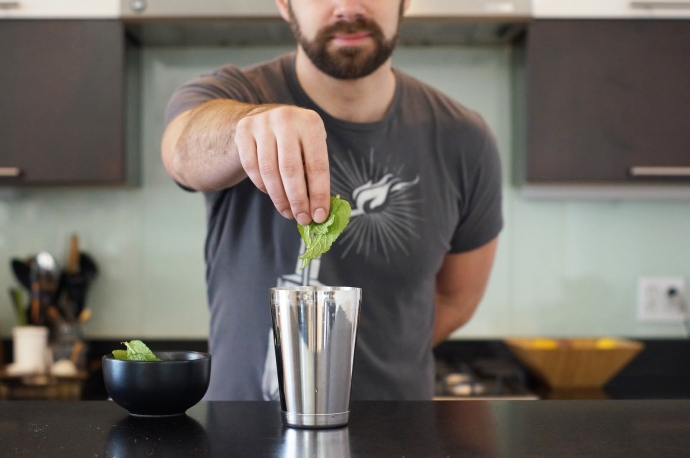 Step 1 of 8:
Add a large pinch of mint to your small shaker tin
---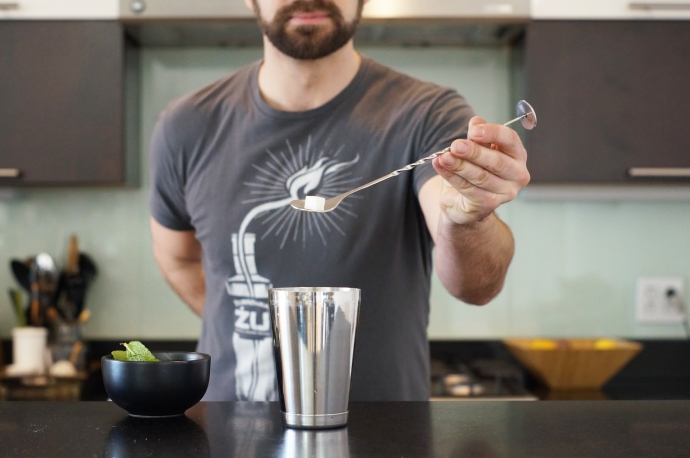 Step 2 of 8:
Add a sugar cube to shaker
Tip: The granular nature of the sugar cube will help agitate the mint leaves when it comes time to muddle.
---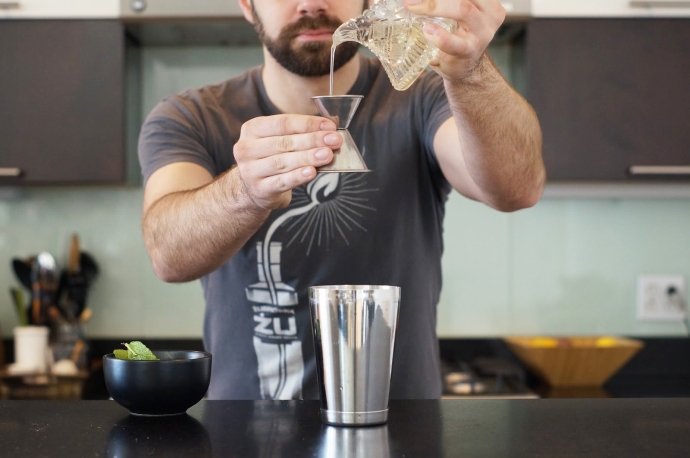 Step 3 of 8:
Add 1/4 oz of simple syrup
---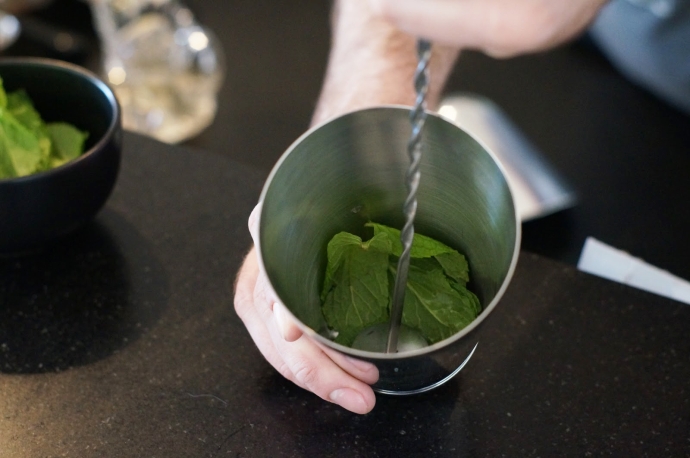 Step 4 of 8:
Muddle Ingredients
Tip: Using the muddle disc instead of your class muddler will make sure that the leaves are not getting ripped apart, which is ideal. Make sure to just bruise the mint and crush the sugar cube into a paste.
---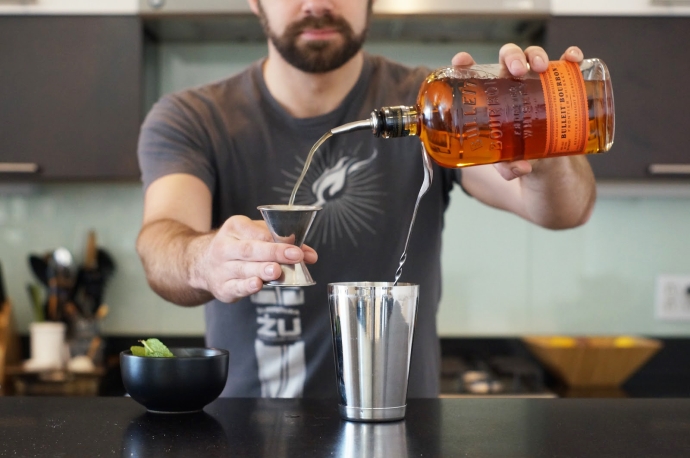 Step 5 of 8:
Add 2.5 oz of Bourbon
---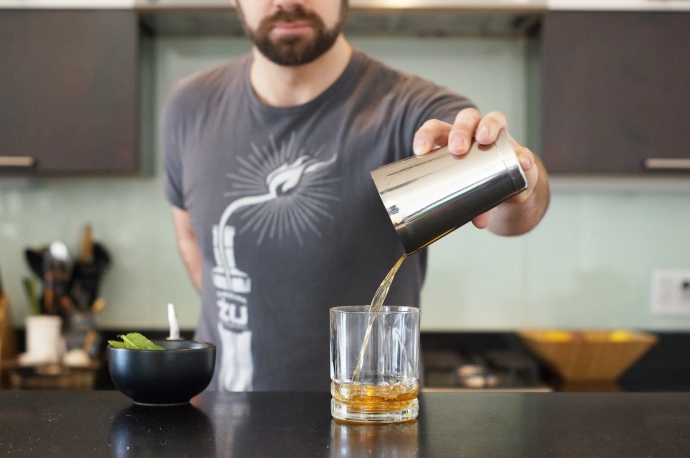 Step 6 of 8:
Swirl everything around, then dump ingredients into rocks glass.
Tip: Make sure to look in your shaker and grab any mint leaves that might not have made it into your glass.
Fill glass all the way with crushed ice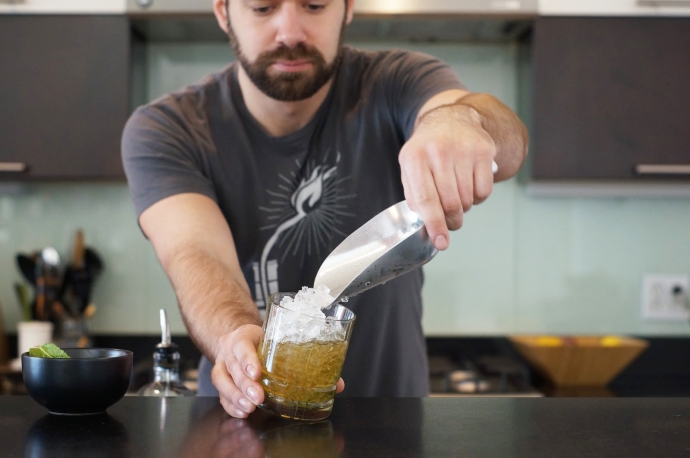 ---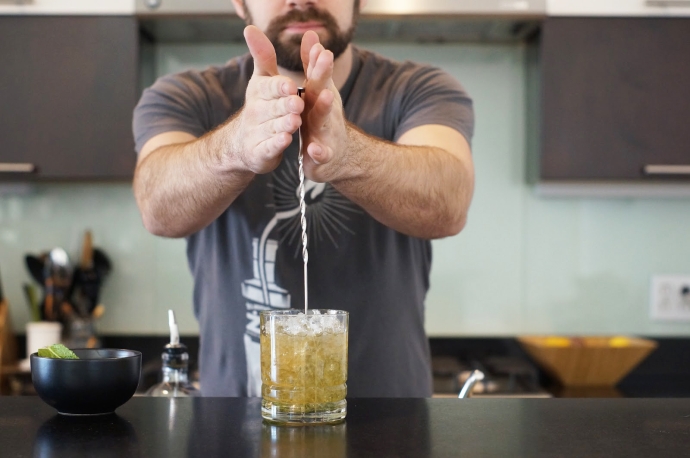 Step 7 of 8:
Swizzle, then top off with more crushed ice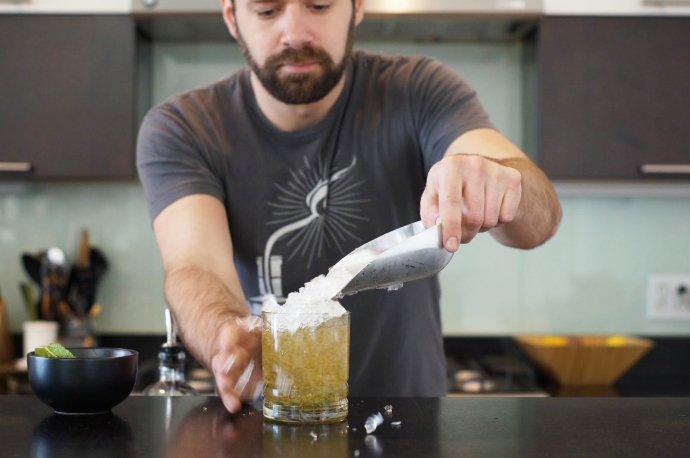 ---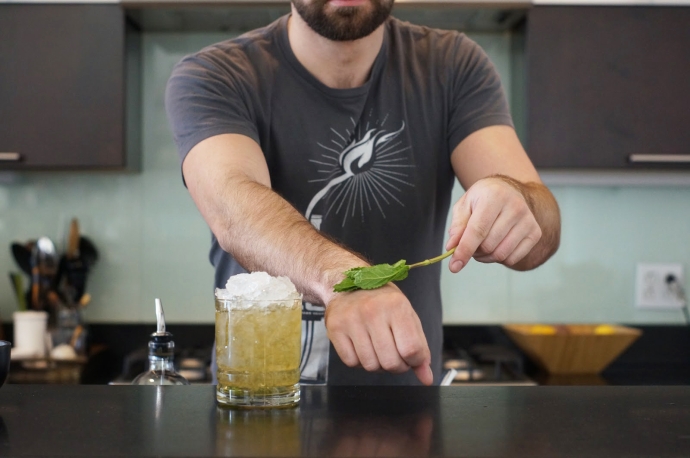 Step 8 of 8:
Wake mint sprig by gently slapping it on back of your hand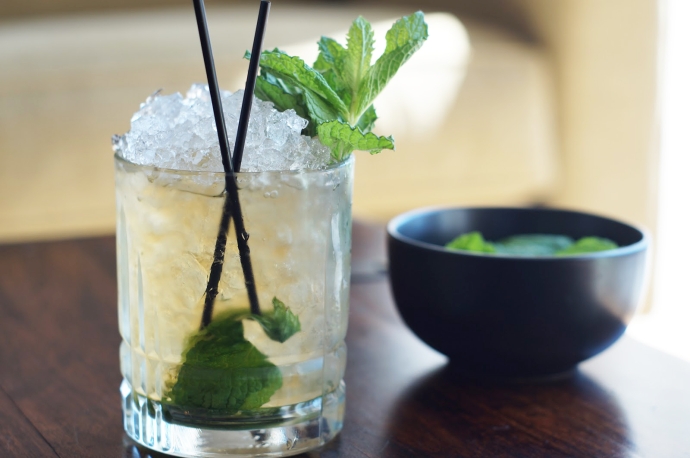 Enjoy!
Photos by The Drink Nation
Tags:
Bourbon
,
Cocktails
,
Education
Recent Articles

Feedback
How are we doing? Tell us what you like or don't like and how we can improve. We would love to hear your thoughts!