Home Bar Project: How to Make a Gordon's Cup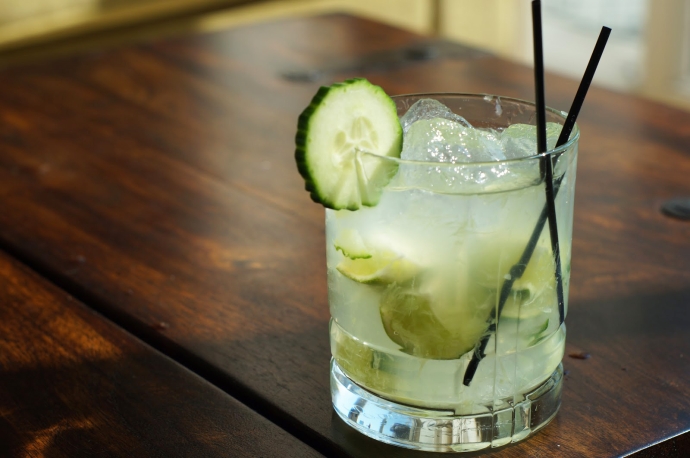 Have you ever dreamed of having an amazing home bar, filled with bottles you actually use and the tools you need to execute a fine crafted cocktail? Enter the Home Bar Project. Through this series we are going to take this challenge piece by piece. We'll teach you the proper techniques and make sure the spirits you purchase aren't collecting dust on your back bar.
About the instructor:
Dan Lan Hamm is a craft bartender at 1 Tippling Place in Philadelphia. He was Pennsylvania's winner of Bombay Sapphire and GQ's Most Imaginative Bartender Competition in 2014. He runs Spirit Forward, a cocktail-centric group which caters local events and provides educational workshops.
This week: How to Make a Gordon's Cup
The distant cousin of the "Caipirinha", Gordon's Cup is a refreshing cocktail created in the mid 2000's by one of the pioneers of the cocktail resurgence, Sasha Petraske. This drink is served "country style" which means it is shaken lightly, and all contents are simply poured into the glass instead of being strained. The substitution of muddled lime pieces instead of fresh juice adds a depth of flavor and tartness which works perfectly with the refreshing cucumber notes. If drinking this before noon, add 4 dashes of Cholula and 2 dashes of Worcestershire to make "Gordon's Breakfast."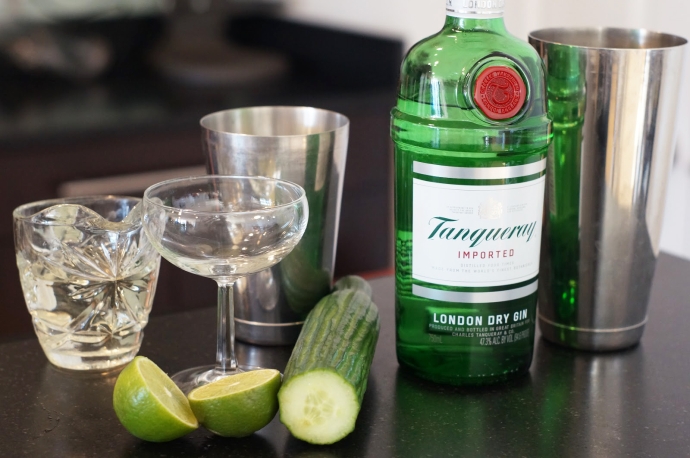 Ingredients:
London Dry Gin
Lime pieces
Cucumber
Simple syrup
---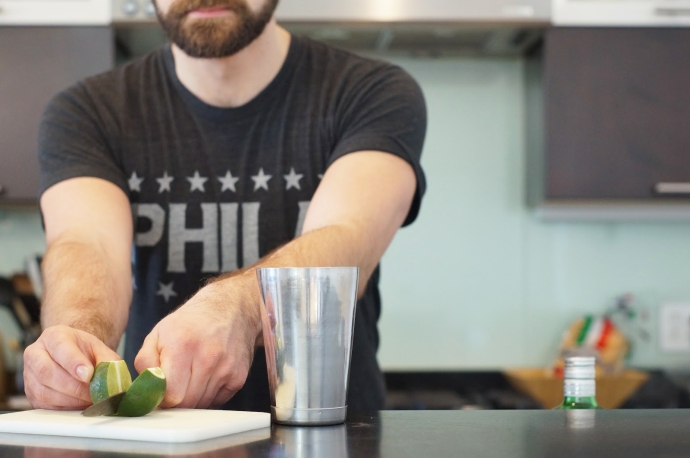 Step 1 of 8:
Halve a lime, making sure to cut off the very top and very bottom.
Quarter both sides of the lime.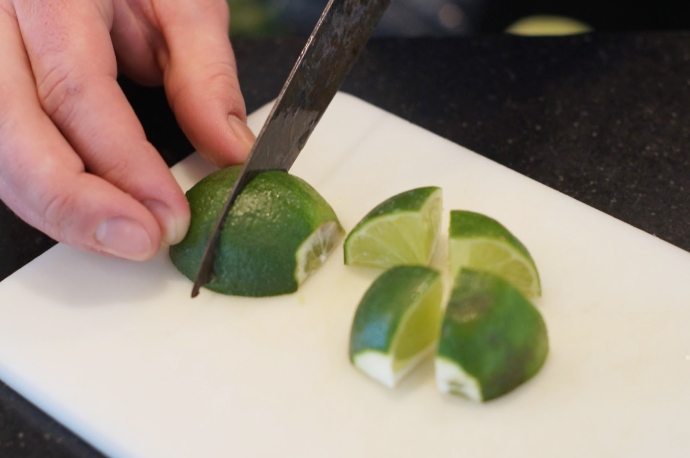 Add 4-6 pieces of lime to shaker.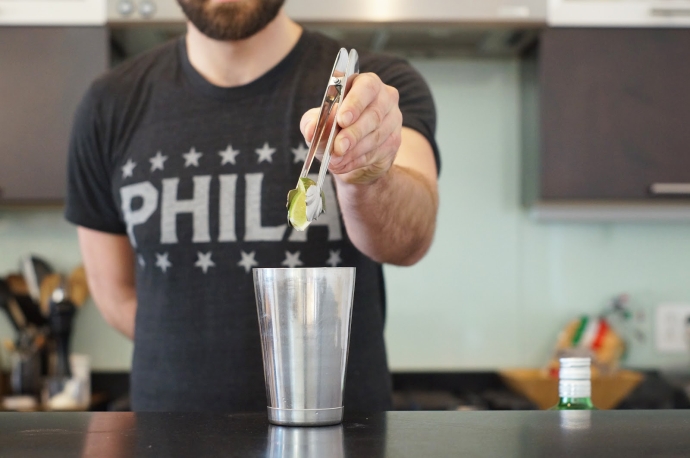 ---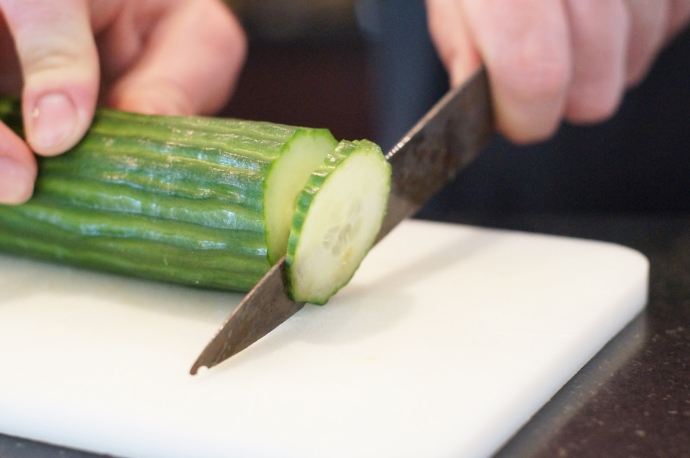 Step 2 of 8:
Cut 3-4 slices of cucumber.
Make sure to add a slit to one for garnish. Add to shaker.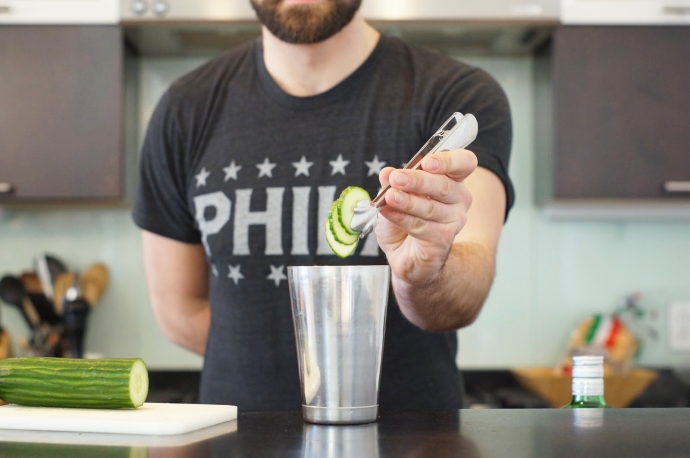 ---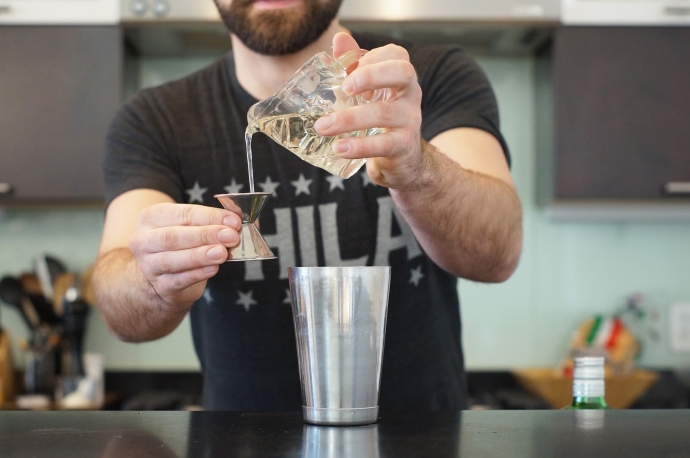 Step 3 of 8:
Add 3/4 oz simple syrup
---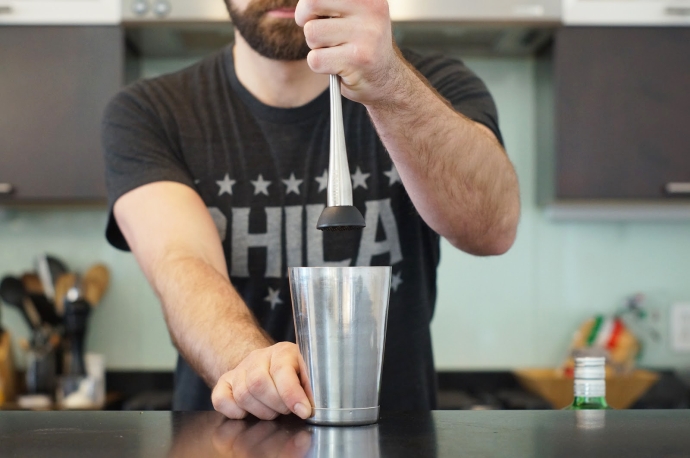 Step 4 of 8:
Muddle ingredients. Make sure to muddle each lime piece.
---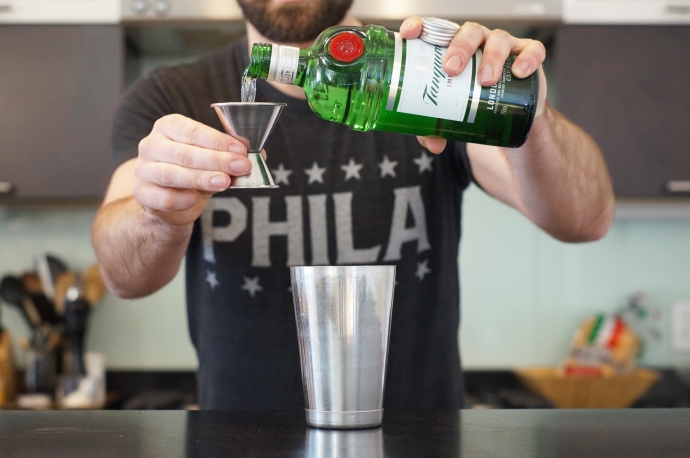 Step 5 of 8:
Add 2 oz London Dry Gin
---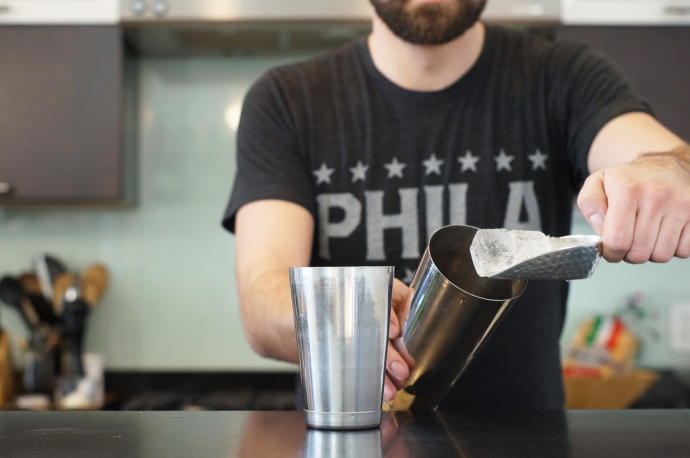 Step 6 of 8:
Add enough ice to fill rocks glass.
To get the right amount of ice, use your rocks glass to measure, then pour the full glass of ice into shaker.
Shake lightly for 5-7 seconds.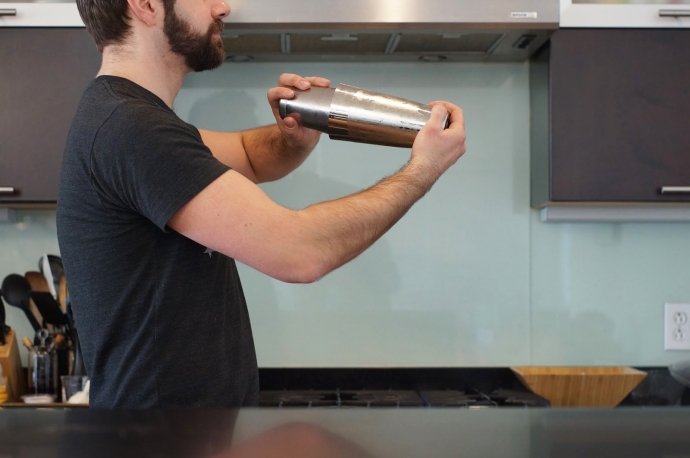 ---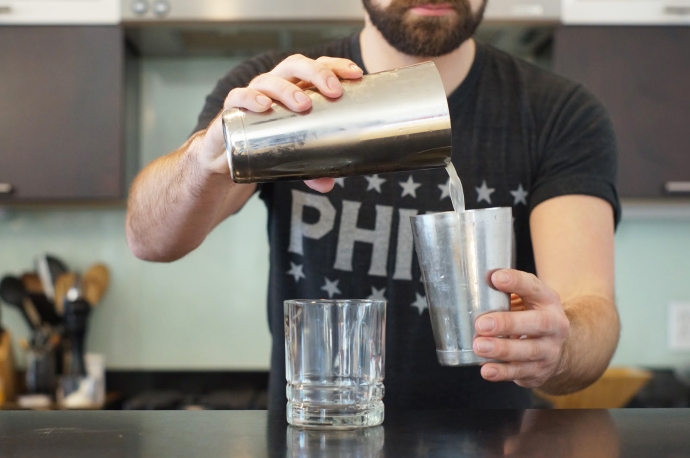 Step 7 of 8:
Pour liquid out from the larger shaker to the small and then pour solid ingredients into the glass. This avoids splashing all over the place.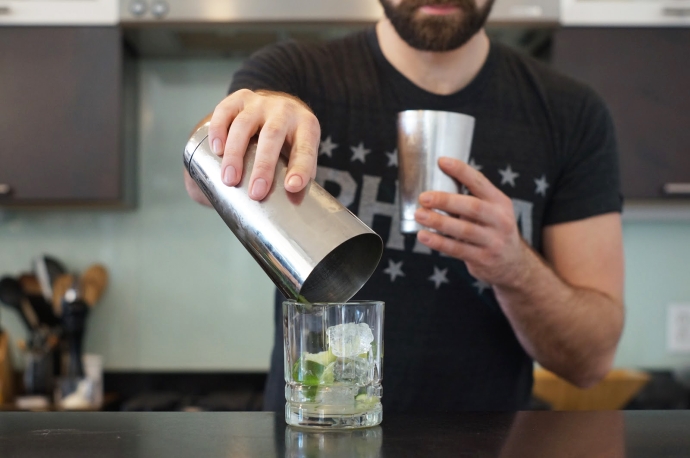 Dump all contents into rocks glass.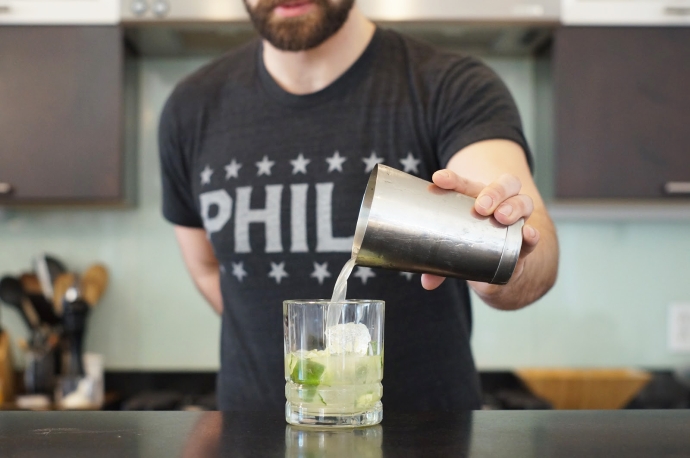 ---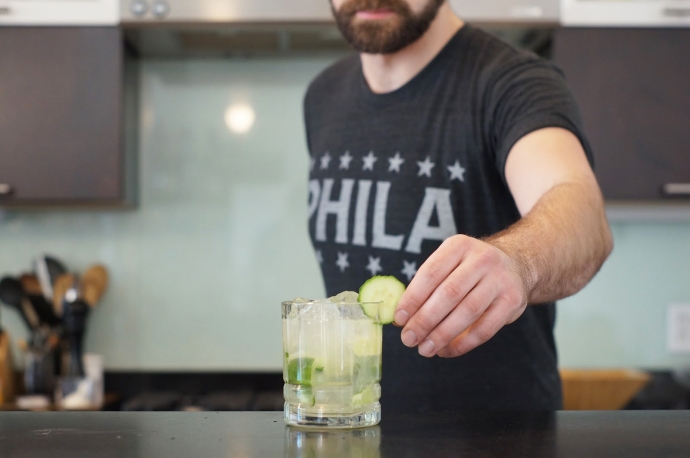 Step 8 of 8:
Garnish and enjoy.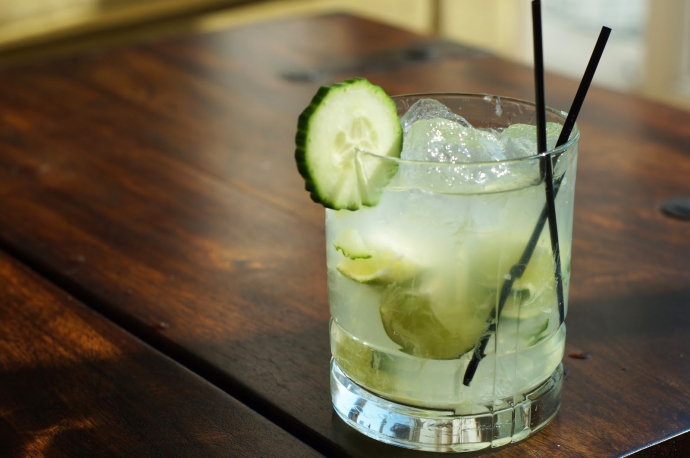 \
Photos by The Drink Nation
Tags:
Cocktails
,
Education
Recent Articles

Feedback
How are we doing? Tell us what you like or don't like and how we can improve. We would love to hear your thoughts!