Home Bar Project: How to Make a Queen's Park Swizzle
Have you ever dreamed of having an amazing home bar, filled with bottles you actually use and the tools you need to execute a fine crafted cocktail? Enter the Home Bar Project. Through this series we are going to take this challenge piece by piece. We'll teach you the proper techniques and make sure the spirits you purchase aren't collecting dust on your back bar.
About the instructor:
Dan Lan Hamm is a craft bartender at 1 Tippling Place in Philadelphia. He was Pennsylvania's winner of Bombay Sapphire and GQ's Most Imaginative Bartender Competition in 2014. He runs Spirit Forward, a cocktail-centric group which caters local events and provides educational workshops.
This week: How to a Queen's Park Swizzle
A "Swizzle" is a type of drink named after the method of mixing its ingredients together, traditionally done with a small allspice branch that has been shaped and trimmed. The Queen's Park Swizzle was the house drink of the Trinidadian Hotel with the same namesake. While the Hotel itself was demolished in 1996, its spirit lives on in this beautifully delicious mojito variation. The addition of bitters adds a spiced earthy note that compliments the brightness of the mint and lime perfectly. While we won't be using a "Swizzle Stick" to mix this drink up, a stirring spoon with muddle disc makes for the perfect multi-functional tool to do the job just as well.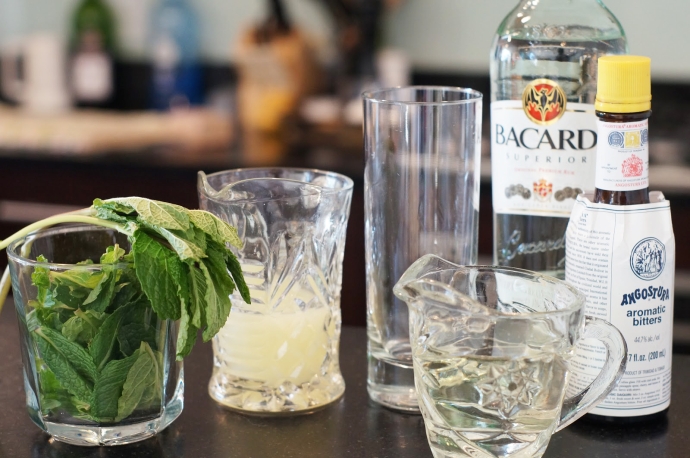 Ingredients:
Mint and Mint Sprigs
Lime juice
Simple syrup
Angostora bitters
Sugar Cube
White Rum
Crushed Ice
New Equipment:
Swizzle stick
---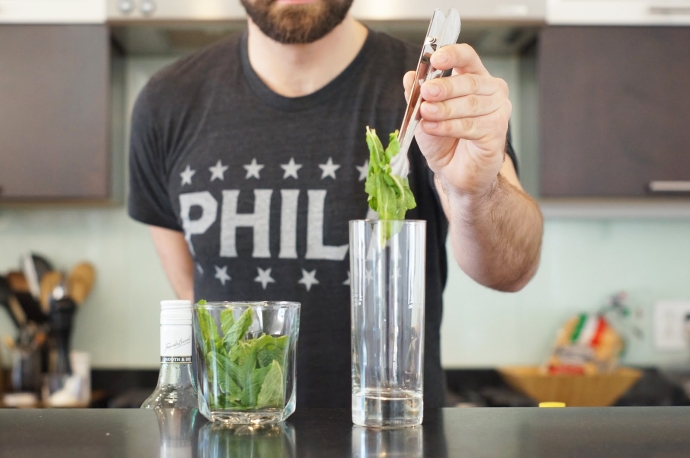 Step 1 of 11:
Add large pinch of mint
---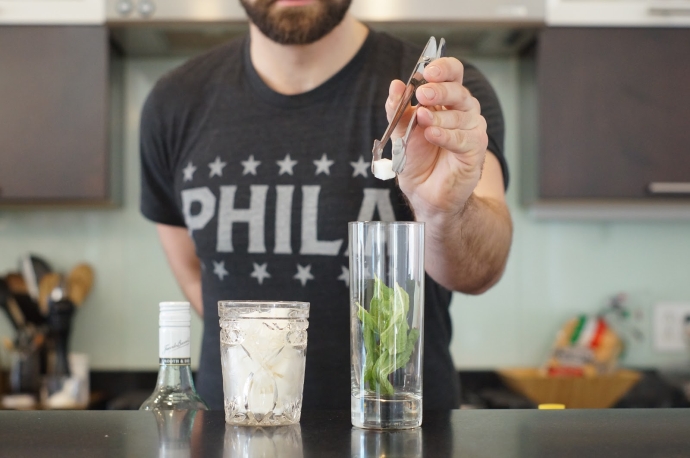 Step 2 of 11:
Add 1 sugar cube
---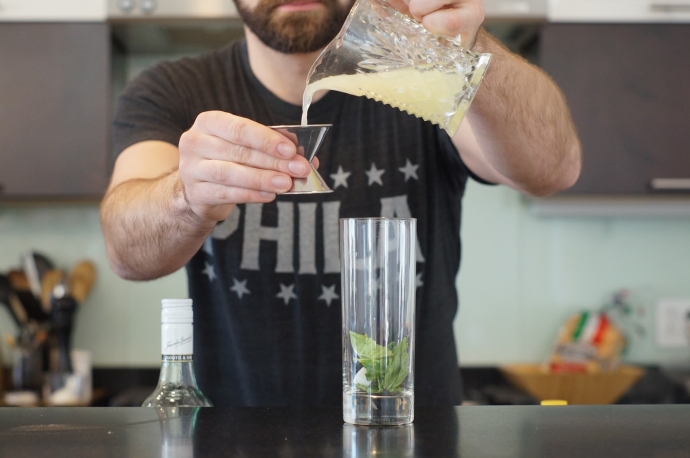 Step 3 of 11:
Add 1 oz lime juice
---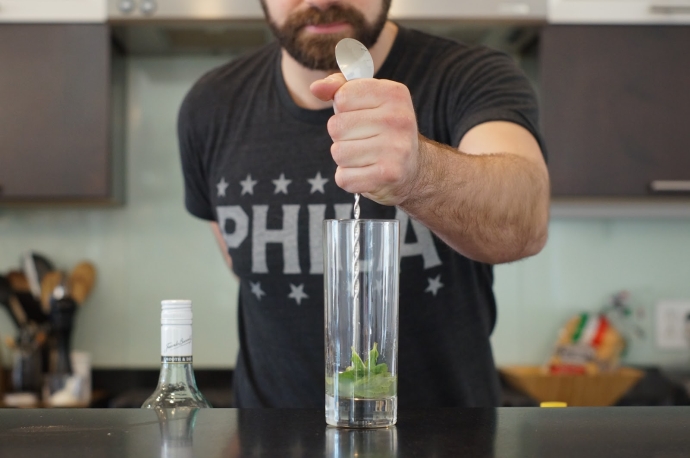 Step 4 of 11:
Muddle ingredients well. Push down, but don't twist.
Tip:
When muddling the mint, make sure you are just breaking up the sugar cube and bruising the mint. You don't want to rip the leaves up into a big mess.
---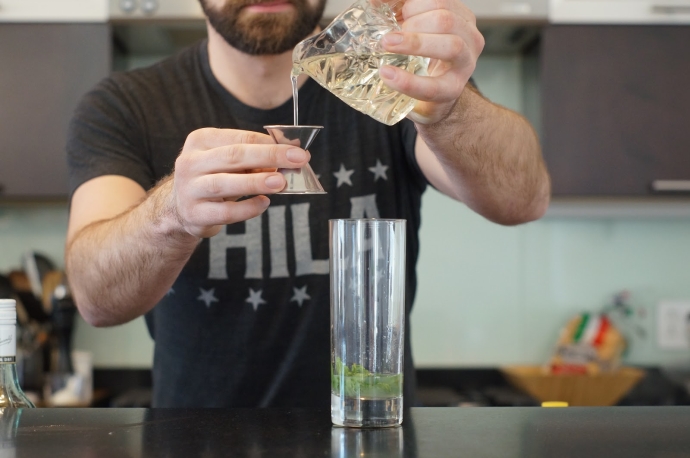 Step 5 of 11:
Add 3/4 oz simple syrup
---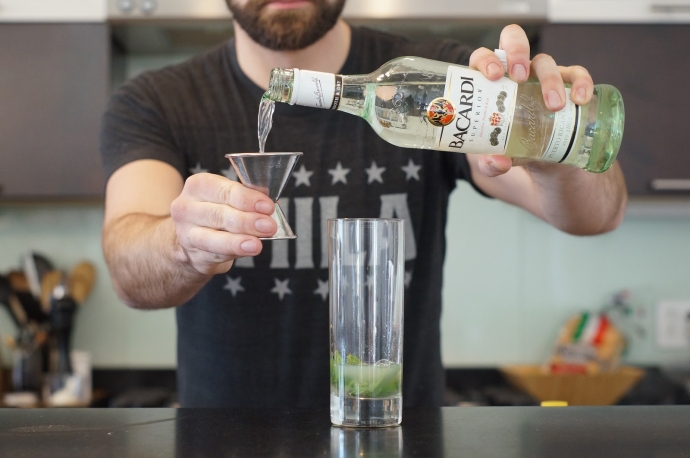 Step 6 of 11:
Add 2 oz white rum
---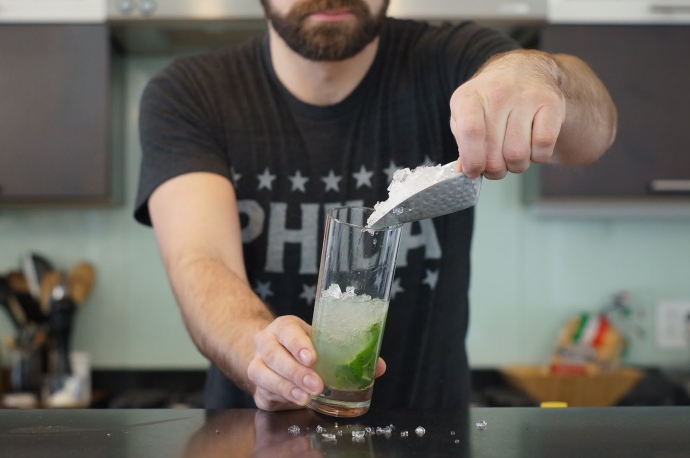 Step 7 of 11:
Add crushed ice to the glass, filling it completely
---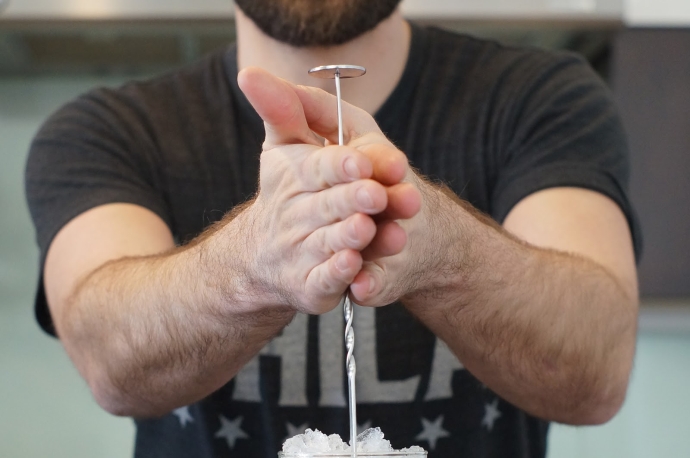 Step 8 of 11:
Swizzle ingredients as shown
Swizzling settles the ice, cools the drink and mixes everything together nicely.
---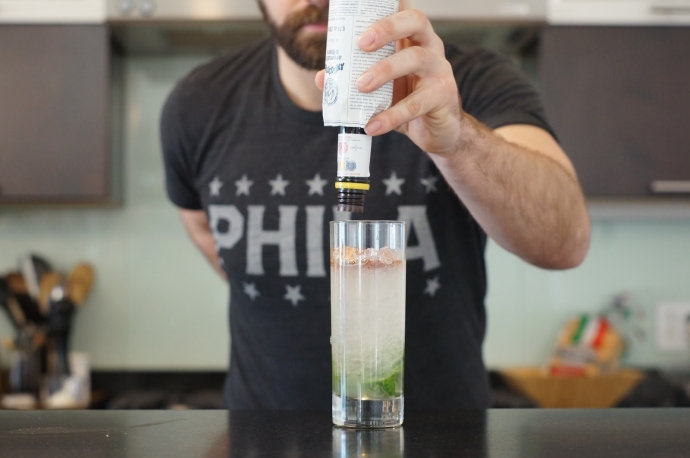 Step 9 of 11:
Add a couple light dashes of bitters to the top of the drink, doing your best to make it float on top.
---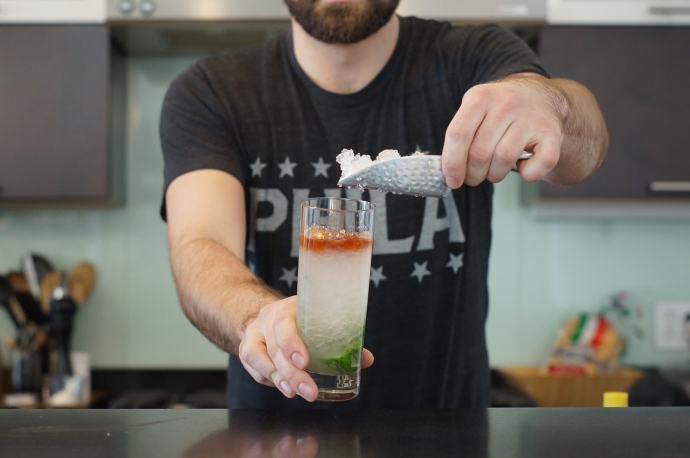 Step 10 of 11:
Top drink off with more ice. Bonus points if you can make a small mound on top to hold your garnish.
---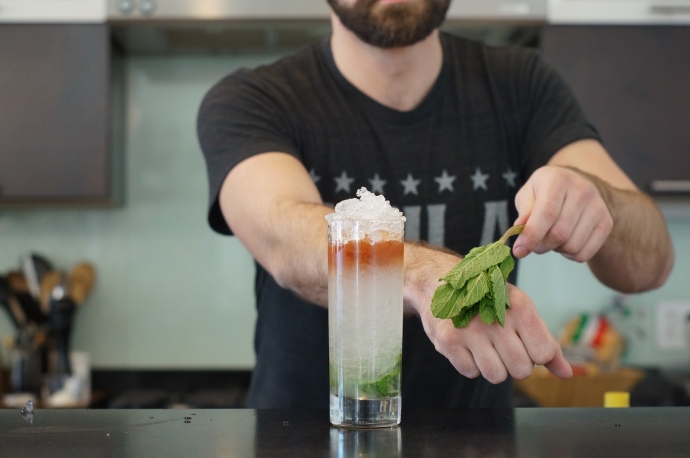 Step 11 of 11:
Wake mint sprig by gently slapping the mint leaves against your wrist. This brings out the fragrence of the mint.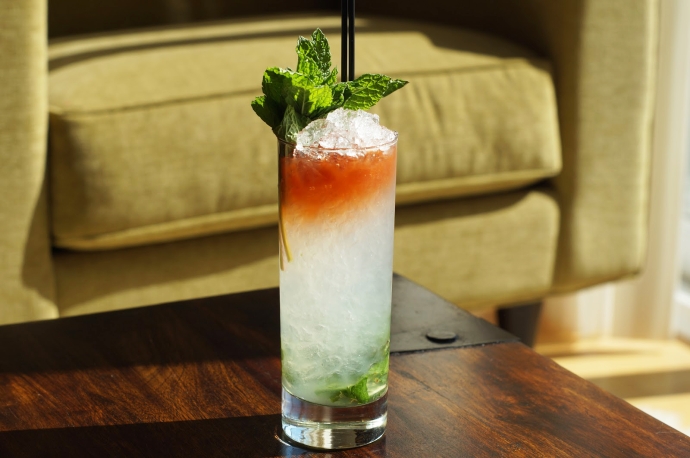 Garnish and enjoy!
Photos by The Drink Nation
Tags:
Cocktails
,
Education
,
Spirits
Recent Articles

Feedback
How are we doing? Tell us what you like or don't like and how we can improve. We would love to hear your thoughts!