Home Bar Project: How to Make a Martinez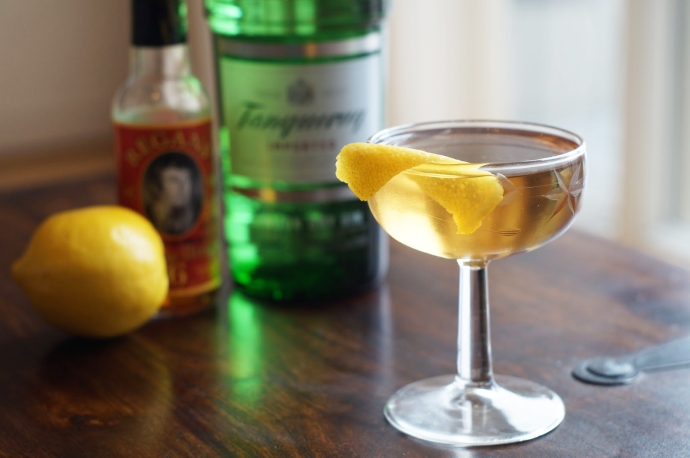 Have you ever dreamed of having an amazing home bar, filled with bottles you actually use and the tools you need to execute a fine crafted cocktail? Enter the Home Bar Project. Through this series we are going to take this challenge piece by piece. We'll teach you the proper techniques and make sure the spirits you purchase aren't collecting dust on your back bar.
About the instructor:
Dan Lan Hamm is a craft bartender at 1 Tippling Place in Philadelphia. He was Pennsylvania's winner of Bombay Sapphire and GQ's Most Imaginative Bartender Competition in 2014. He runs Spirit Forward, a cocktail-centric group which caters local events and provides educational workshops.
This week: How to Make a Martinez
The classic martini may seem like the oldest drink in the book, but it's not. There was a cocktail that came before the martini, and it was called the Martinez. Before French or Dry Vermouth arrived in the states, people were mixing their gin with Sweet Vermouth. The origination of this drink is a bit fuzzy, but most likely, the Martinez was born in San Francisco in the 1860's. It is said that travelers would enjoy a Martinez at the Occidental Hotel, before taking a night ferry over to the town of the same name. The addition of maraschino and vermouth makes this cocktail much less dry and sharp than the traditional Martini. If you want to learn to truly enjoy a Maritni, the Martinez is a great place to start.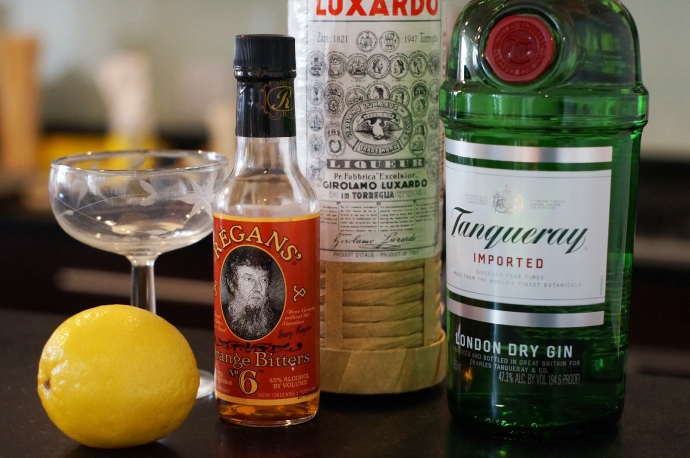 Ingredients:
Orange Bitters
Sweet Vermouth
London Dry Gin
Maraschino Syrup (1:1 Maraschino to Simple Syrup)
1 lemon
---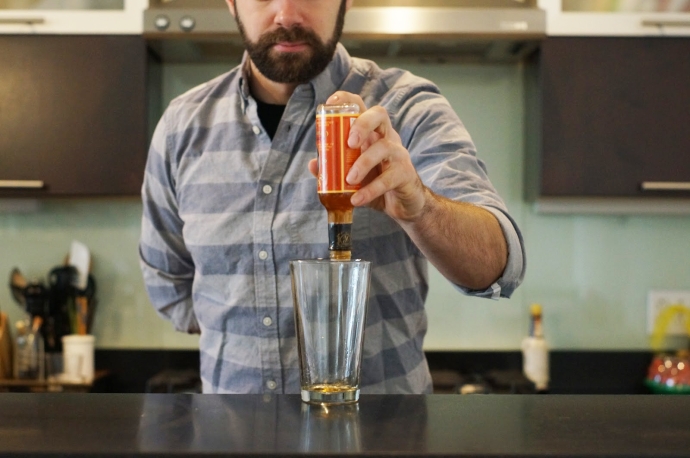 Step 1 of 7:
Add 2 dashes orange bitters
---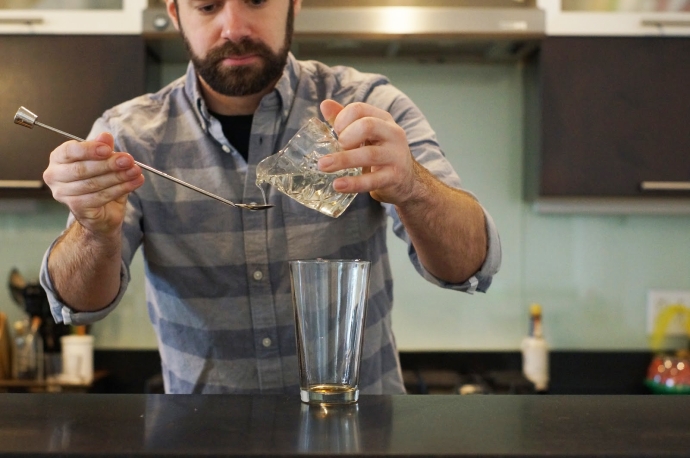 Step 2 of 7:
Barspoon of Maraschino syrup
Tip: Take your time pouring out this measurement, it will be just enough that the barspoon can hold before it starts spilling over.
---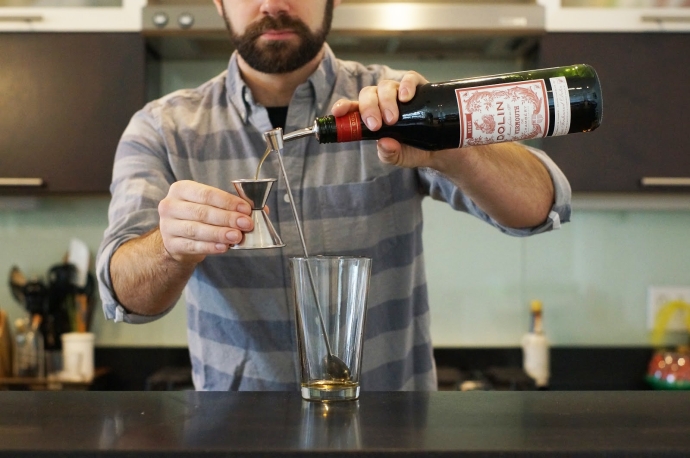 Step 3 of 7:
Add 3/4 oz sweet vermouth
---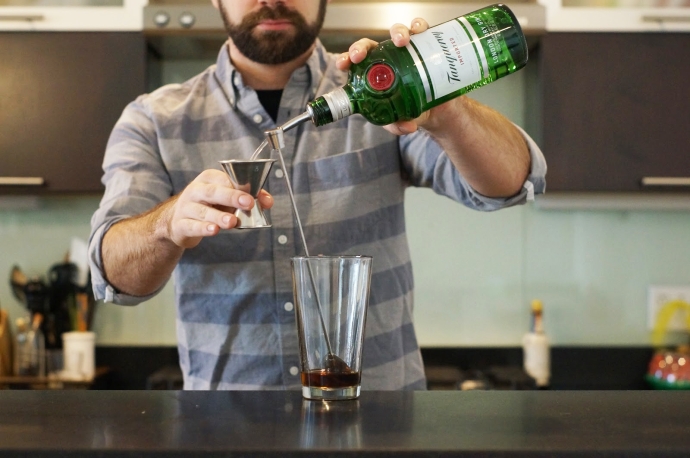 Step 4 of 7:
Add 2 oz of gin
---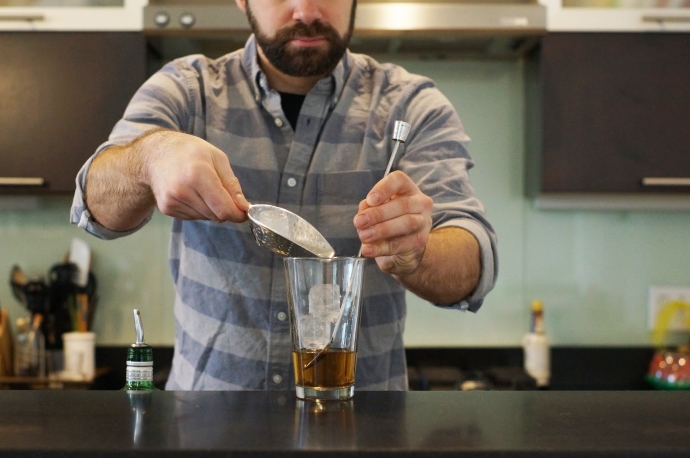 Step 5 of 7:
Add ice and stir
Tip: Remember to gently lower the first few cubes using your barspoon to avoid splashback.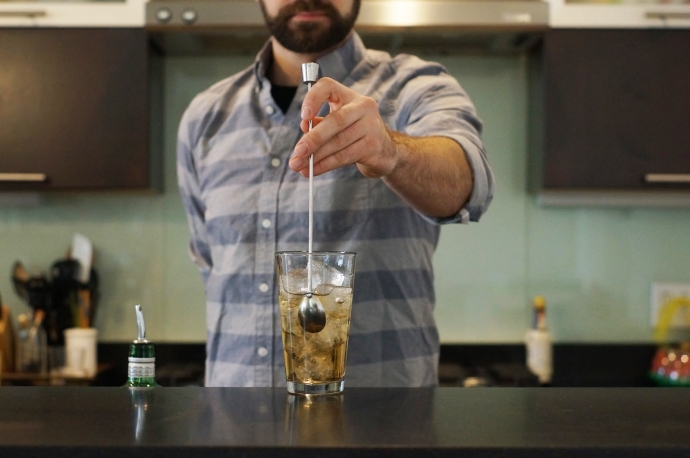 Keep stirring until the glass is about 3/4 of the way full like shown above.
---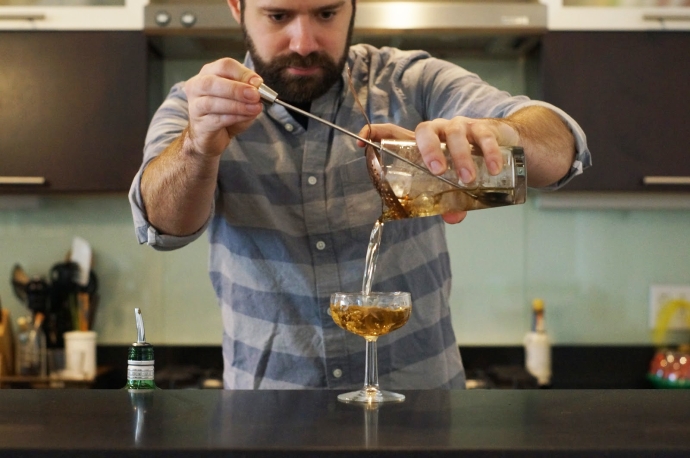 Step 6 of 7:
Strain
---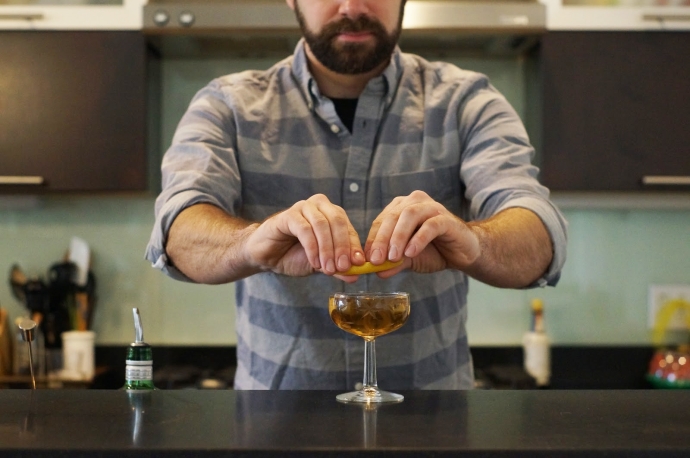 Step 7 of 7:
Zest and garnish with lemon peel
Tip: Express the oils from the peel using your thumb and fore fingers, and give it a good light pinch. If you do it right, you will see a spritz of lemon oil that will fall onto the top of the drink.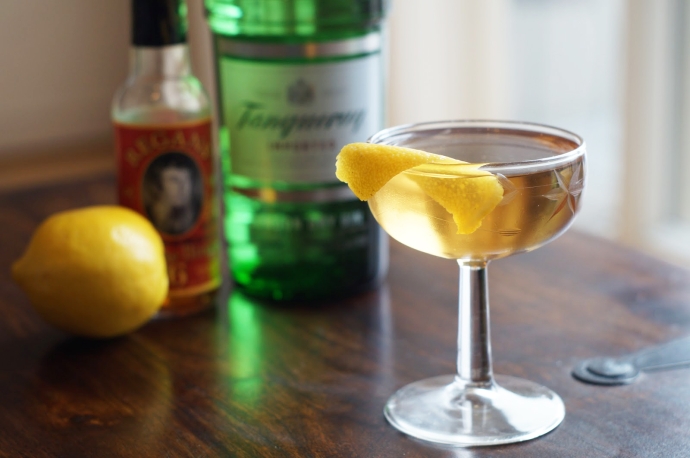 Enjoy!
Photos by The Drink Nation
Tags:
Cocktails
,
Education
,
Spirits
Recent Articles

Feedback
How are we doing? Tell us what you like or don't like and how we can improve. We would love to hear your thoughts!