Home Bar Project: How to Make a Fancy Free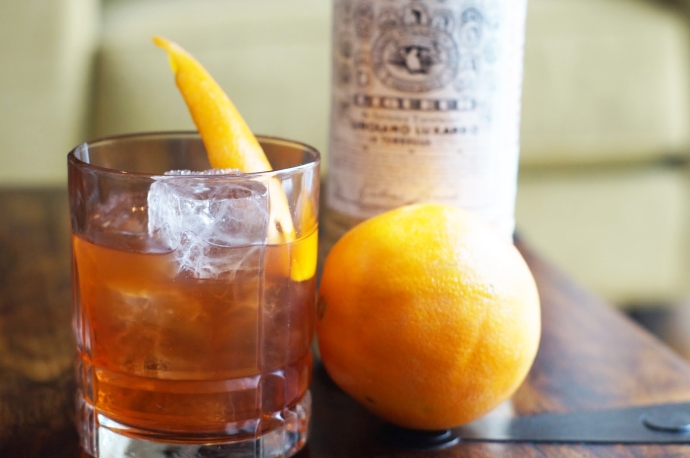 Have you ever dreamed of having an amazing home bar, filled with bottles you actually use and the tools you need to execute a fine crafted cocktail? Enter the Home Bar Project. Through this series we are going to take this challenge piece by piece. We'll teach you the proper techniques and make sure the spirits you purchase aren't collecting dust on your back bar.
About the instructor:
Dan Lan Hamm is a craft bartender at 1 Tippling Place in Philadelphia. He was Pennsylvania's winner of Bombay Sapphire and GQ's Most Imaginative Bartender Competition in 2014. He runs Spirit Forward, a cocktail-centric group which caters local events and provides educational workshops.
This week: How to Make a Fancy Free
This week, we're adding a new bottle to our bar. Luxardo Maraschino is a highly versatile Italian liqueur with huge, bold cherry notes. It's distilled with Marasca cherries, rested for two years in Finnish ash vats and then diluted and sugared. The Fancy Free cocktail is a clever old fashioned variation from the mid 1940's. It was first recorded in the book "Crosby Gaige's Cocktail Guide". If you have ever gotten an old fashioned in a dive bar with muddled cherries and oranges floating around in it, then you'll understand the inspiration for the flavor profile of this drink. The addition of orange bitters and Maraschino replace the fruit that were originally used to mask the flavor of inferior whiskeys. Since Luxardo Maraschino is such a huge flavor, we will be applying a common practice and making a mixture of 1:1 Maraschino and simple syrup to keep things balanced in our cocktails.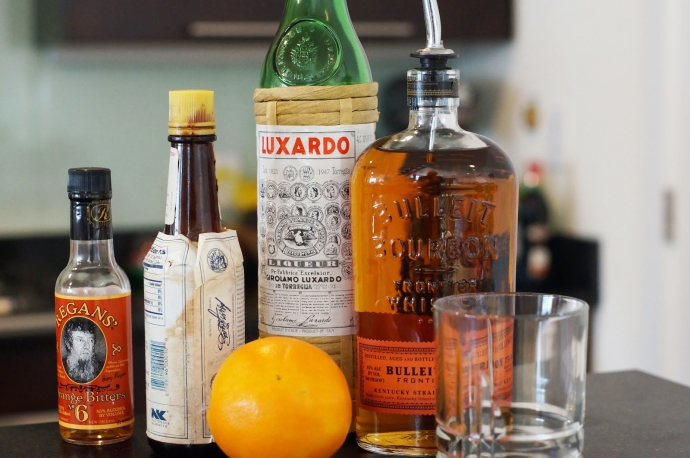 Ingredients:
Angostura Bitters
Orange Bitters
Luxardo Maraschino Syrup (1:1) (equal parts maraschino and hot water)
Bourbon
1 Orange
---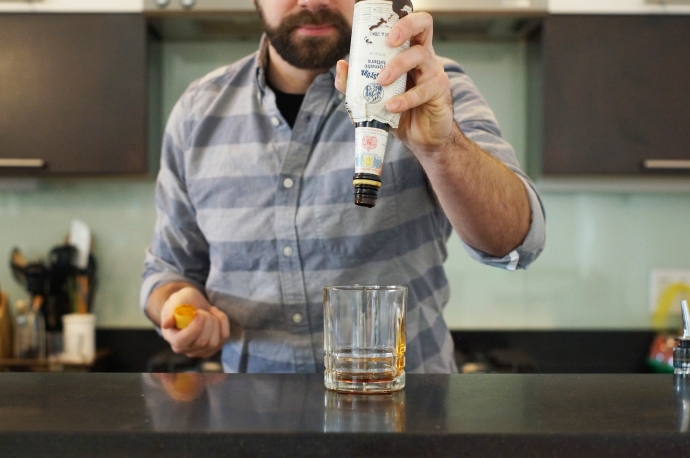 Step 1 of 7:
Add 2 dashes Angostora bitters
---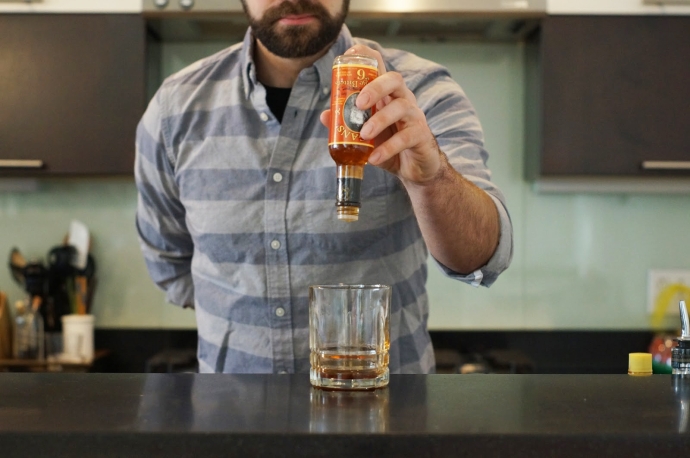 Step 2 of 7:
Add 1 dash Orange bitters
---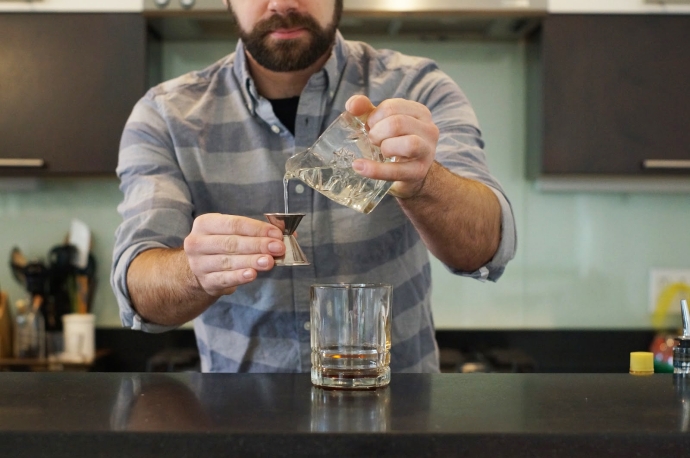 Step 3 of 7:
Add 1/2 oz of Maraschino syrup (equal parts maraschino and hot water)
---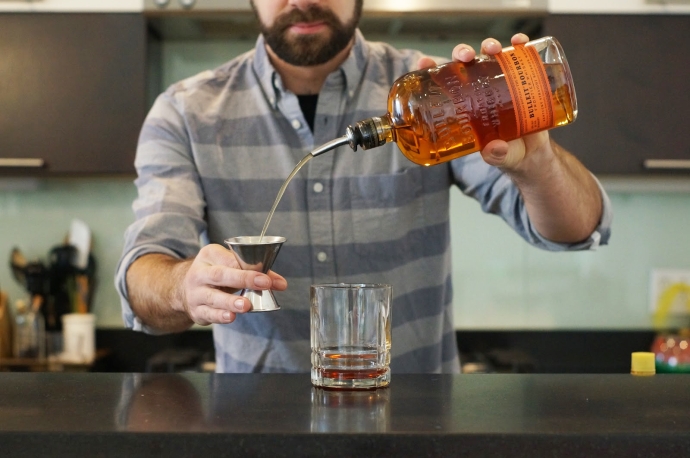 Step 4 of 7:
Add 2 oz bourbon
---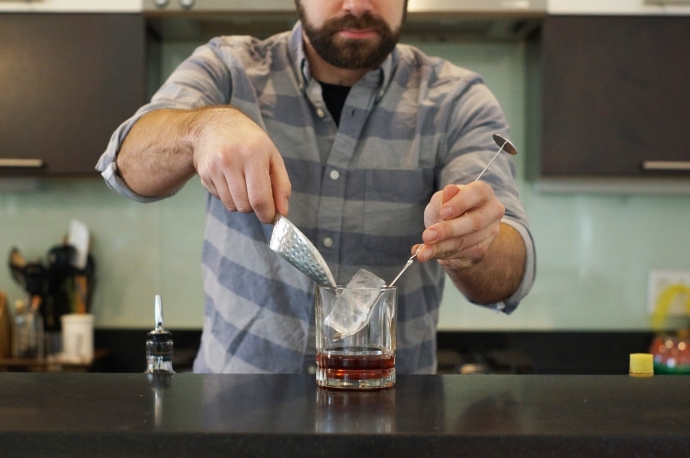 Step 5 of 7:
Stir on ice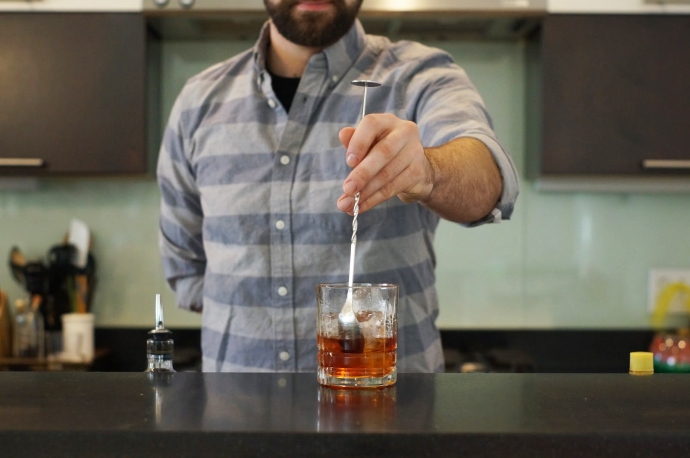 Continue to stir and add ice until outside of glass begins to frost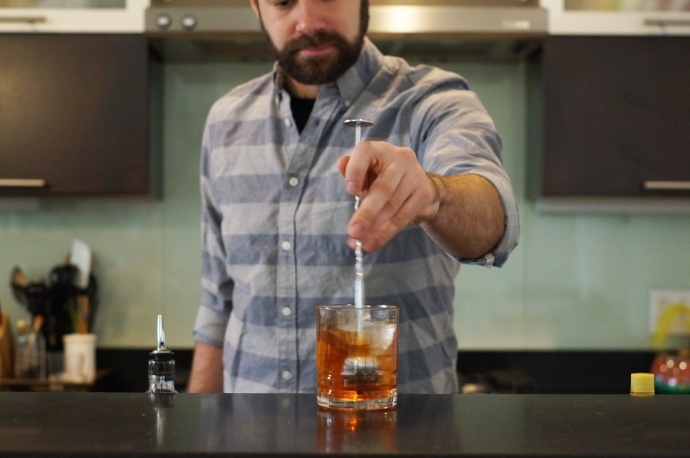 ---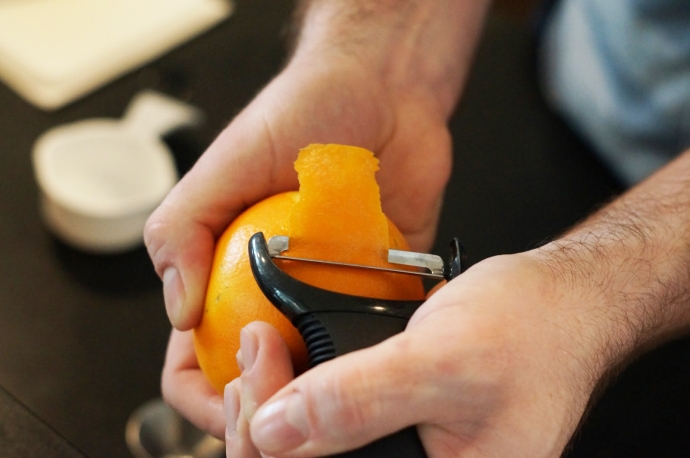 Step 6 of 7:
Prepare Orange Peel for garnish
---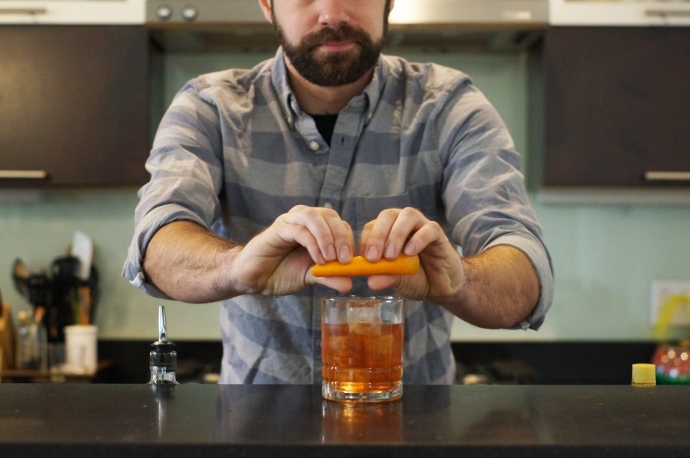 Step 7 of 7:
Express Oils from peel into drink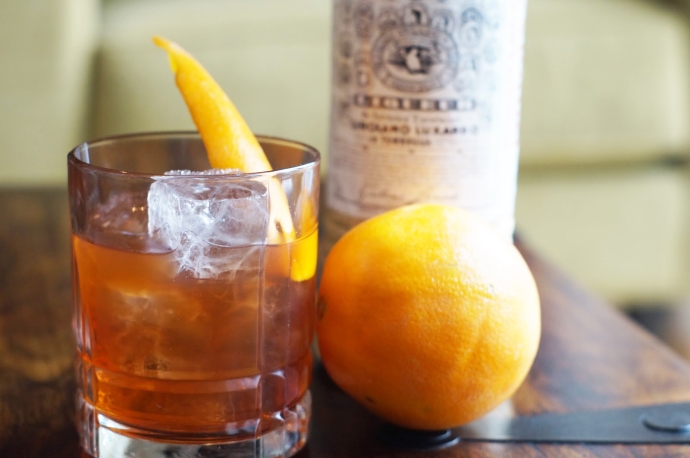 Garnish and enjoy!
Photos by The Drink Nation
Tags:
Cocktails
,
Education
Recent Articles

Feedback
How are we doing? Tell us what you like or don't like and how we can improve. We would love to hear your thoughts!