Home Bar Project: How to Make a Bramble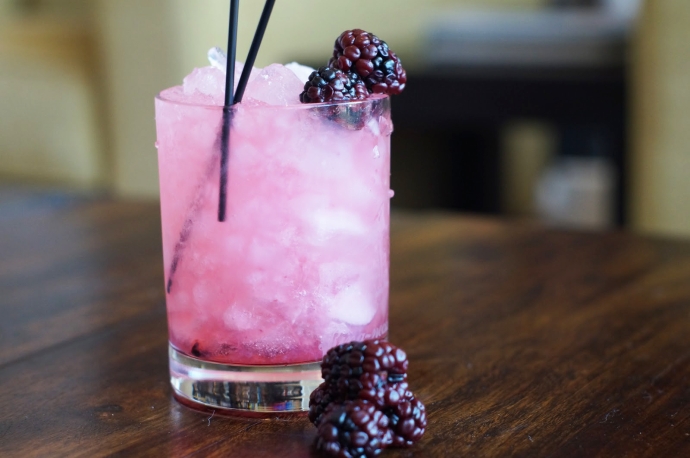 Have you ever dreamed of having an amazing home bar, filled with bottles you actually use and the tools you need to execute a fine crafted cocktail? Enter the Home Bar Project. Through this series we are going to take this challenge piece by piece. We'll teach you the proper techniques and make sure the spirits you purchase aren't collecting dust on your back bar.
About the instructor:
Dan Lan Hamm is a craft bartender at 1 Tippling Place in Philadelphia. He was Pennsylvania's winner of Bombay Sapphire and GQ's Most Imaginative Bartender Competition in 2014. He runs Spirit Forward, a cocktail-centric group which caters local events and provides educational workshops.
This week: How to Make a Bramble
The bramble is an English term referring to any rough, prickly shrub that is notorious for dominating home gardens, the greatest example being the blackberry. The idea for this drink isn't a new one. In fact, a very similar cocktail was published in the first American cocktail book ever published. This exact variation was coined in the mid 80's at Fred's Soho Bar in London. Try it with any fresh berry you have in your garden or farmers market.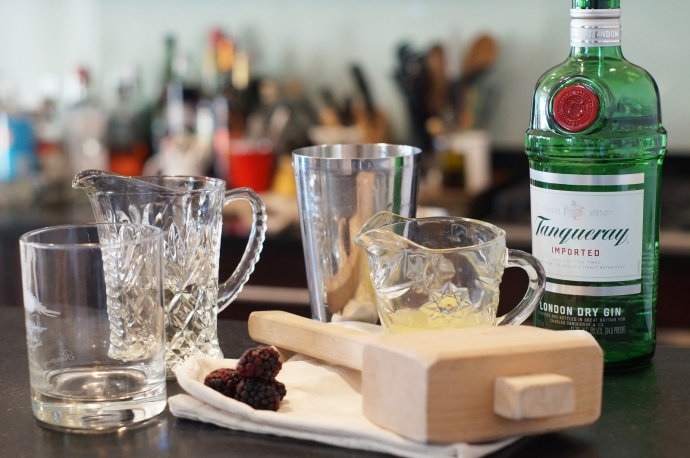 Ingredients:
1 Blackberry plus 2-3 for garnishing
Lemon juice
Simple syrup
London Dry Gin
Crushed ice
New Equipment:
Mallot (Amazon)
Lewis Bag (Amazon)
You can use a pillow case or towel if you don't have a Lewis Bag.
---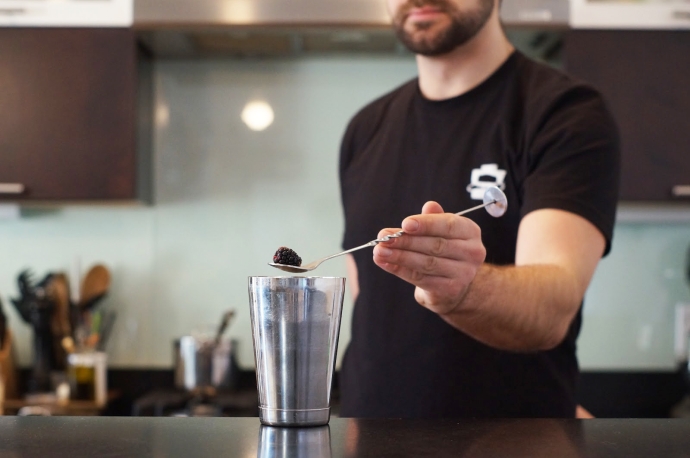 Step 1 of 9:
Add 1 blackberry
---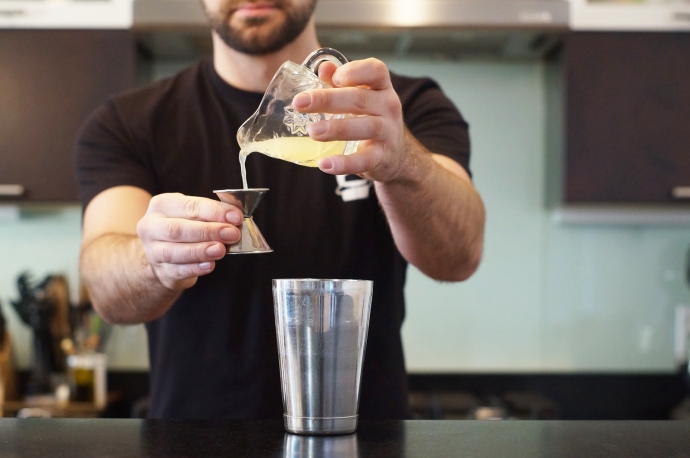 Step 2 of 9:
Add 3/4 oz lemon juice
---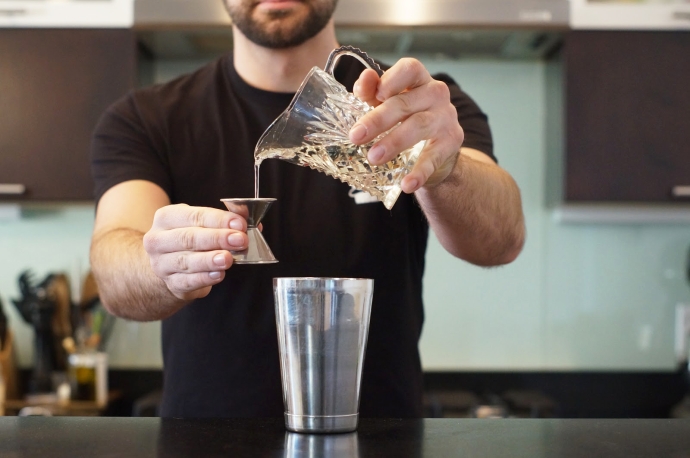 Step 3 of 9:
Add 3/4 oz simple syrup
---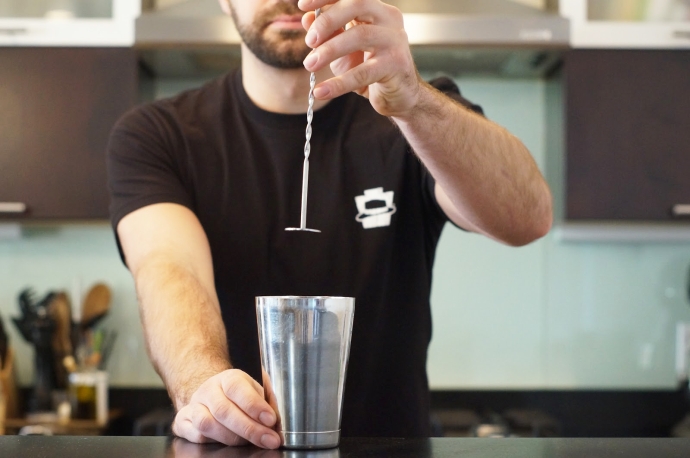 Step 4 of 9:
Muddle blackberry with back of bar spoon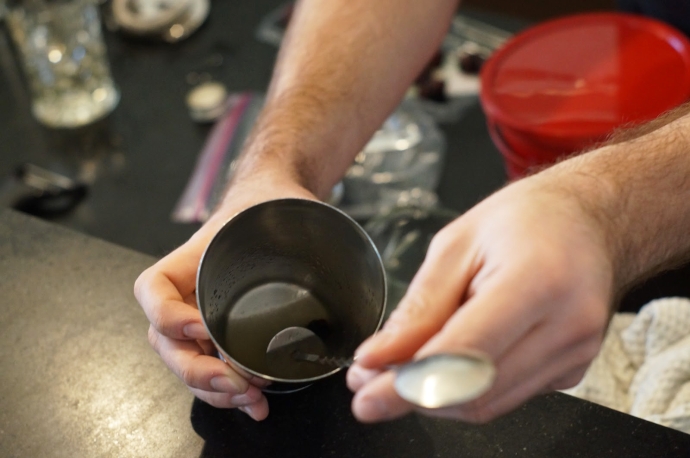 ---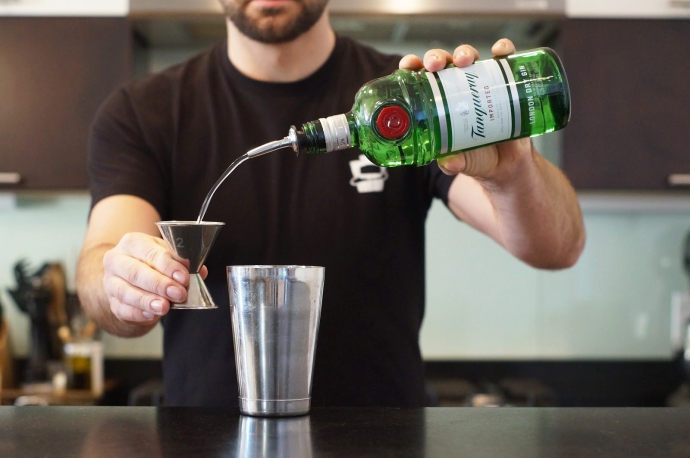 Step 5 of 9:
Add 2 oz of gin
---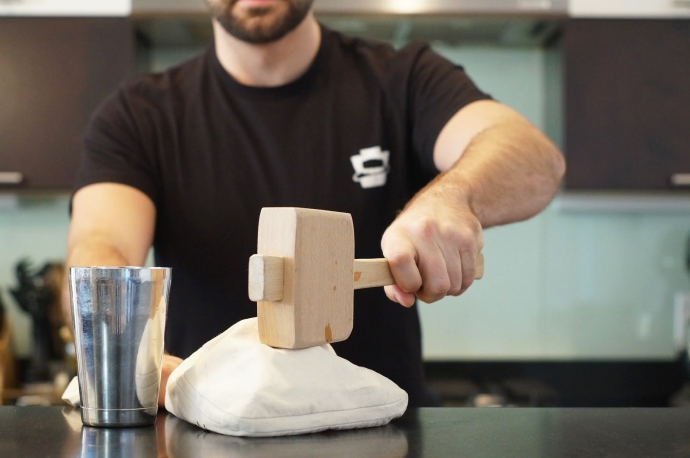 Step 6 of 9:
Crush ice in Lewis bag
Tip: You'll need more ice than you think to fill your glass, make sure it's dry and right out of the freezer!
If you don't have a Lewis Bag, place ice in a pillow case or towel and beat it with a mallet, hammer, or some kind of blunt object.
Do not use a ziplock bag. The idea here is that you want to use something that will soak up the moisture so you end up with ice, not a dripping mess.
---
Step 7 of 9:
Pour ingredients into glass
---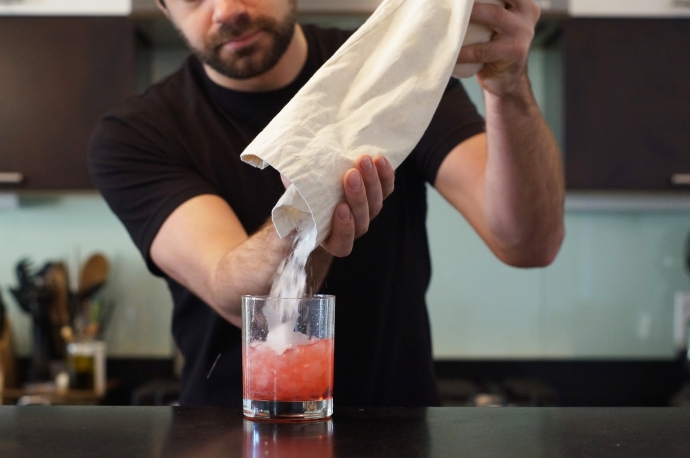 Step 8 of 9:
Fill Glass mostly with crushed ice
Tip: Give rocks glass a little shake to allow the ice to settle.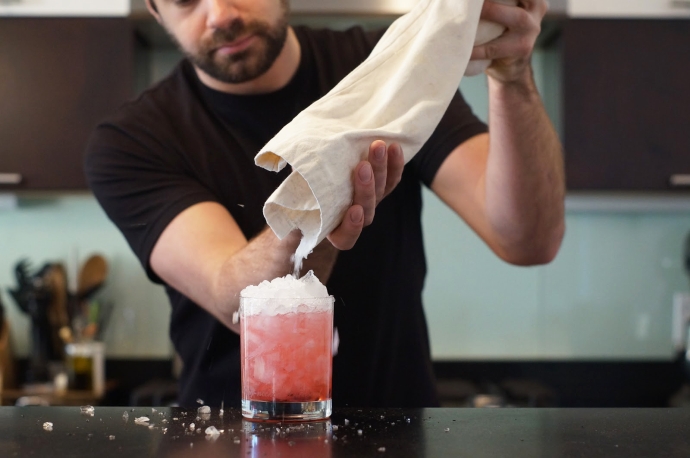 Fill your glass the rest of the way with ice
Tip: If your ice is crushed well enough, you should be able to get a snow cone style mound. This is both ideal and awesome.
---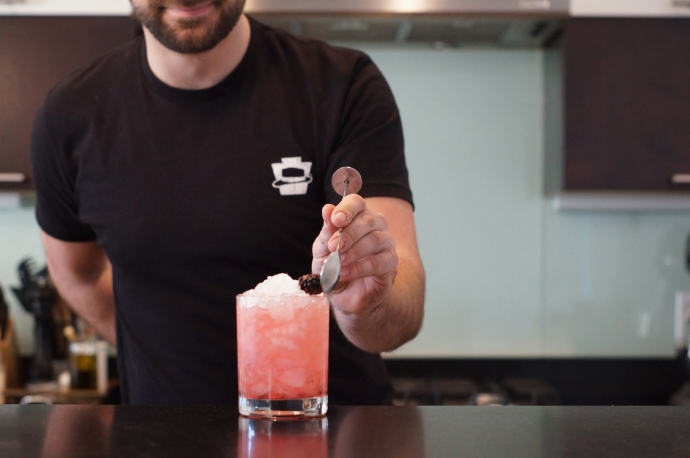 Step 9 of 9:
Garnish with a few blackberries.
---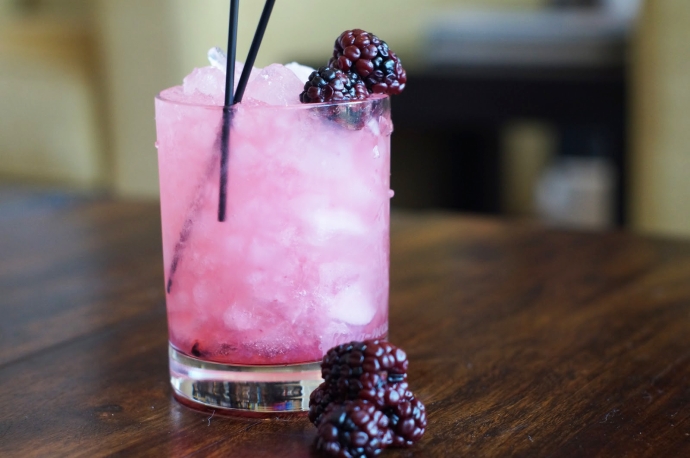 Enjoy!
Photos by The Drink Nation
Tags:
Cocktails
,
Education
Recent Articles

Feedback
How are we doing? Tell us what you like or don't like and how we can improve. We would love to hear your thoughts!