3 Rum Drinks in Portland To Get You Hooked
When you think of rum, do you think of Tiki drinks? Do you think of syrupy Captain Morgan and Diet Coke? If so, you're missing out on a whole world of rum drinks. Made from sugarcane byproducts, such as molasses, rum can also be aged. We challenge you to change your notion of rum. Try one of these three (or all three) cocktails available in Portland. Soon you'll be sipping five-year aged rum like a champ.

Fish House Punch at The Secret Society (116 NE Russell St.; 503-493-3600)
Known for its selection of abstinthe and craft cocktails, this small bar (seats just under 50 people) is on the second floor of an old 1907 Victorian-era hall that has housed two frats and now a ballroom and recording studio. Here's to hoping frat boys of the 1920s drank better booze.
Secret Society has an entire page devoted to rum but our favorite is the Fish House Punch made from dark rum, cognac, Combier Peach, lemon juice, simple syrup, and lime juice. Vanilla, dried fruits, and citrus balance effortlessly with citrus in this simple cocktail. This is an old school drink, it's believed that it was created in 1732 at the men's socail club, the Schuylkill Fishing Company of Pennsylvania.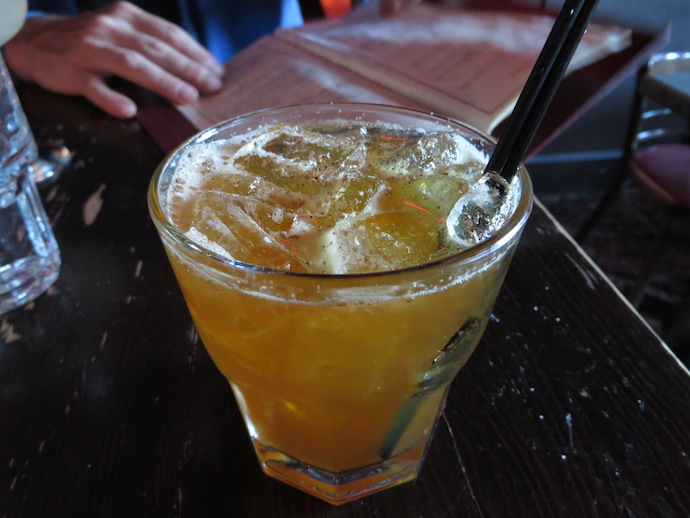 Whey of the Gun at Whey Bar at Ox (2225 NE Martin Luther King Jr. Blvd.; 503-284-3366)
Tucked back behind the well-known Argentine restaurant Ox, in a separate building, is the Whey Bar. It's often where diners waiting for a table at the bustling Ox, will wait wait cocktail in hand, but Whey Bar is truly a gem on its own. Try the Whey of the Gun ($10) made from rum, bourbon, whey, and lime. Whey is the leftover liquid from the kitchen's homemade ricotta cheese, and it makes the mouthfeel of this cocktail like nothing we've ever tried. Silky, smooth, and citrusy — it's a must-try cocktail on any occasion.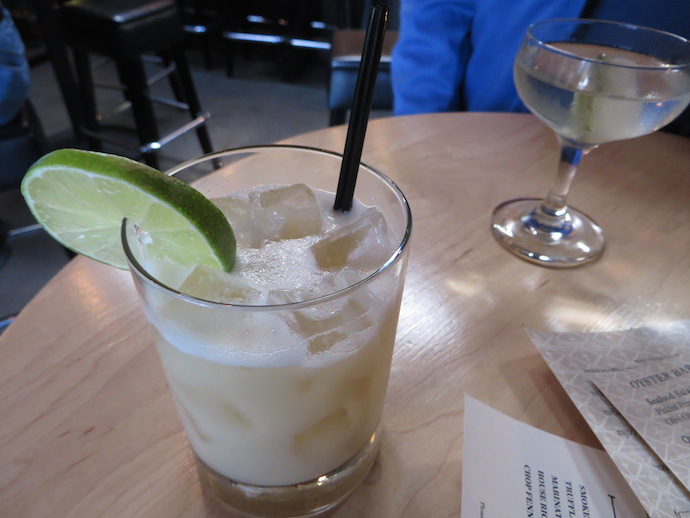 Wolf I Am at Church 2600 NE Sandy Blvd.; 503-206-8962
The Wolf I am is made from Gosling Black Seal rum, Guinness syrup, lime, and ginger beer. Gosling's Black Seal is Bermuda black rum and in this cocktail it adds a soft and elegant base for the citrus of the limes and the bite of the ginger beer.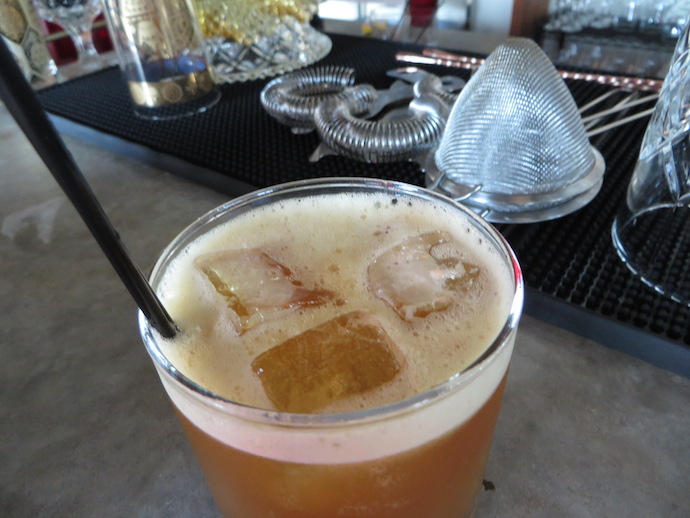 Also try:
Hale Pale for a well-rounded rum and Tiki menu. Don't forget to look for Mindy Kucan, serving up drinks in her brightly colored and always fashionable attire.
Rum Club because DUH, RUM.
Photos: Karen Locke
Tags:
Cocktails
,
Rum
Recent Articles

Feedback
How are we doing? Tell us what you like or don't like and how we can improve. We would love to hear your thoughts!