Bursting Bottles Prompts Coravin Wine Systems to Halt Sales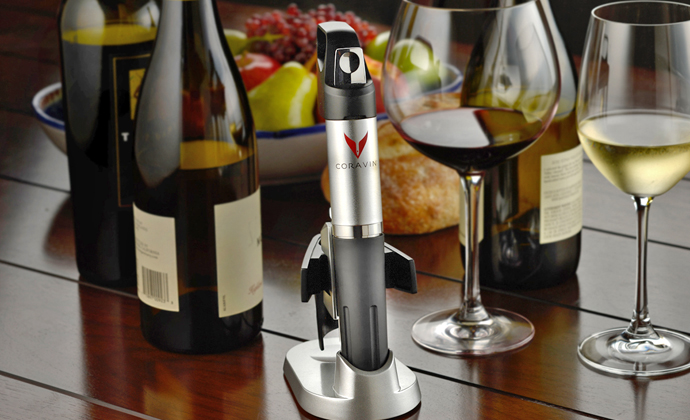 Coravin Wine Systems, the makers of those revolutionary decanting devices that allow sommeliers and oenophiles pour glasses of their precious vintages without ever uncorking the bottles, has temporarily halted sales of the game-changing wine widget over concerns of bursting bottles.
The $300 gadget works by inserting a tiny, hollow needle through a wine bottle's cork and emitting a small amount of inert argon gas, which displaces the vino, forcing it out into a glass.
The only problem is, in some rare instances — one in 78,000, according to Eater — if the bottle is flawed, that minute amount of pressure can cause the glass to burst.
Though some minor injuries have been reported in cases where bottles couldn't hold up to the Coravin Wine System, Huffington Post reports the company's own people have been unsuccessful in trying to replicate the bursting bottle incidents.
Nonetheless, Coravin says those few misadventures in decanting attributed to the system, are too many. In response to the threat of glass blowing up in wine lovers faces, the company has halted sales and is reportedly making neoprene wine bottle sleeves available to owners as a preventative measure. It also recommends that users forgo using their wine pouring systems until they can do so in conjunction with the new safety sleeve.
Photo: Coravin
Tags:
News
,
Wine
Recent Articles

Feedback
How are we doing? Tell us what you like or don't like and how we can improve. We would love to hear your thoughts!