Drink This: Jacobsen Salty Manhattan at Bunk Alberta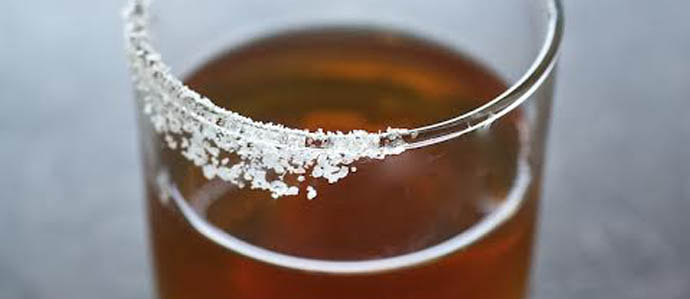 The Bunk sandwich empire has grown to five outposts with its new sandwich shop that opened up on Alberta Street during the snowpocalypse in early February. The Alberta location is more sandwich than full blown Bunk Bar, but you can still grapple for a seat at the bar and put back the Roast Beef sandwich with a cocktail. If you're lucky, Matt Brown himself will make you the Salty Manhattan available right now only at the NE location.
The Salty Manhattan is made from Jim Beam, Sweet Vermouth, and Jacobsen's Sea Salt. It's simple, salty, and goes down ultra smooth. Ask for a salted rim to sip it as pictured.
After trying Bunk's Salty Manhattan I almost don't want to go back to the classic Manhattan. Jacobsen Sea Salt is infiltrating the drink industry now too it seems, and I'm OK with this.
Get into to Bunk and order this drink because if it's a hit at the Alberta location, which it should be, the Bunk guys will start mixing it up at other locations.
Tags:
Cocktails
Recent Articles

Feedback
How are we doing? Tell us what you like or don't like and how we can improve. We would love to hear your thoughts!