Date Spots in Portland for Valentine's Day
and options for lonely hearts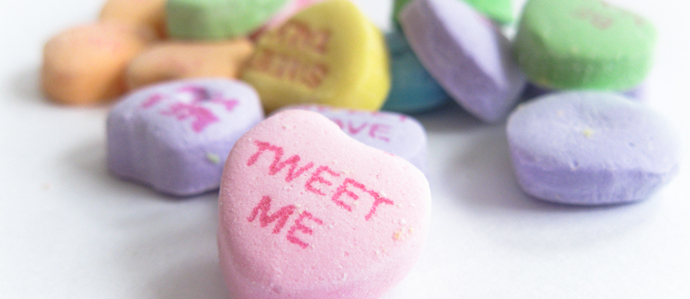 When you get the same FTD white teddy bear hugging a vase with a single red rose (two years in a row), it's understandable to start reevaluating the reasons we celebrate certain holidays. This year in Portland, you'll find many ways to celebrate or rage in defiance: wine flights and small plates, aphrodisiacs, strip clubs or a spanking booth. Take your pick.
Valentine's for Two
SE Wine Collective
(2425 SE 35th Pl.; 503-208-2061)

SE Wine Collective's Valentine's Day special includes "Pour Your Heart Into It" glass pours that will come to you in a two-glass special for $18. The wine list includes: Champ Divin Crémant de Jura - Sparkling Brut Rosé NV (Biodynamic), 2011 Chateau Peybonhomme-Les Tour - Côtes de Blays, Cru Bourgeois (Organic - Merlot, Cabernet Sauvignon, Cabernet Franc, Malbec). Next move onto the "Hey There, Hot Stuff" small plates. These small plates should only be consumed by way of a tiny fork shoveled into your pie hole by a loved one: Baked Camembert with a spiced hazelnut crust and Pinot poached Oregon cranberries, served with Little T baguette and fresh apple slices and flourless chocolate fudge cake a la mode with Salt & Straw's Black Walnuts and Bow and Arrow (SEWC Alumni) Gamay Jam ice cream. Each $9 small plate serves two. Available Wednesday, 2/12 through Sunday, 2/16.
Valentine's Day Aphrodisiac Dinner
Cocotte
(2930 NE Killingsworth St.; 503-227-2669)
Chef and owner Kat LeSueur of Cocotte sure knows how to set the mood. She's offering a 6-course meal ($75) Friday Feb. 14th or Saturday, Feb. 15th that will include aphrodisiacs such as mussels, oysters, lamb, chocolate, chilies and avocado. If you want to get all hot and bothered, reservations are strongly advised. Dinner served 5-10 PM.
Ain't 2 Proud to Beg
White Owl Social Club
(1305 SE 8th Ave.; 503-236-9672)

Wouldn't that be adorable if you found your one true love at a Valentine's Day dance party? That way, when your grandparents ask you how you met, you can pass right over the part about meeting in a bar. They'll imagine more of an American Legion Post 134 kind of night. The story you tell your friends will be full of themed food and cocktail specials, beats by DJ Ronic Roc and the real story of how you met your one true love.
Heartless Heathers 14th Annual Anti-Valentine's Day Party
Alberta Abbey (126 NE Alberta St.)
Keywords for this party to include: Raucous, Debauchery, and all of it's going down in a church.
Join the Heartless Heathers for Midway games, a spanking booth (dear, God), a live DJ, an Anti-Valentine's Day Cornhole toss, photo booth, raffle, and the Wheel of Misfortune. Custom cocktails will be served by your favorite Heathers skaters. An anti-celebration it may be — we're not complaining — it's still a party in honor of St. Valentine. If you want additional details about the party (particularly the spanking booth), maybe don't call the church?

NOmance Night by Portland Short Bus
Starts at Gil's Speakeasy Tavern (609 1/2 SE Taylor St.; 503- 234-8991)
NOmance is still 'mance and especially when you have to pay for it. Hop on the short bus with 11 other soon-to-be-buds for a tour of Portland dives and one strip club, "for good measure." The lonely hearts tour starts at 7 PM at Gil's Speakeasy and for an extra $20 the bus will drop you off at whatever address you desire (the idea is that you get dropped at your home but we're not judging).
Photos: Flickr user epw
Tags:
Beer
,
Cocktails
,
Food
,
Holiday
,
Spirits
,
Wine
Recent Articles

Feedback
How are we doing? Tell us what you like or don't like and how we can improve. We would love to hear your thoughts!