Book Review: Portland Beer: Crafting the Road to Beervana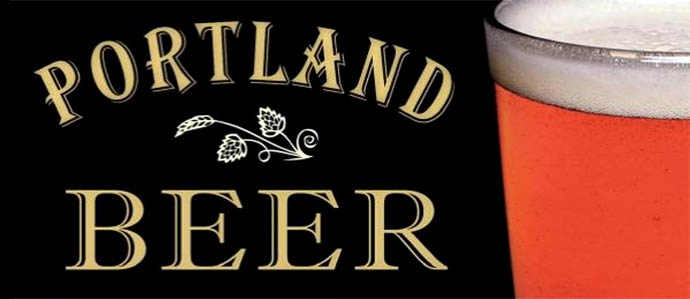 It's got to be the water. Maybe it's our designer hops. Low beer exercise tax surely helps. Many consider Portland to be the beer capital of the world but how did we get here?
Rather than exploring contributions such as these, Pete Dunlop known for his blog, Beervana Buzz lays down for readers the restrictions, laws and people who were the most influential to Portland brewing in his new book, Portland Beer: Crafting the Road to Beervana.
Portland Beer is the first publication to explore the history of craft brewing in Portland. Many of the brewers who influenced craft beer in Portland are still around, at least in brand name, so it isn't that hard to believe the history of brewing and craft beer hasn't been written about until now.
It reads much like a textbook in many sections, but for a 144-page book written for the general public, we didn't mind the straightforward writing and ever-flowing facts.
Henry Weinhard, McMenamins, Bridgeport, Portland Brewing, and Widmer take up plenty of the word count as does the Prohbition era. There are plenty of throw-out-while-drinking facts sprinkled throughout the text. You'll learn who came up with the term Beervana in the first place. Or which beer gave Widmer Brothers national recognition. Even what kick-started brewpubs in Portland (Hint: It has to do with the Brewpub Bill that is included in the back.).
Learn about Portland's first brewpub, McMenamins Hillsdale Public House or John Harris' career path that led him to be become one of the most influential brewers in the craft brewery scene. If you get a little lost along the way there's a "Beerlogy" glossary in the back.
Portland Beer glosses over but doesn't neglect hops and water as contributing factors in Portland's current-day beer culture in the last chapter, "Building Beervana." Dunlop concludes in the Epilogue that contemporary issues such as these are better left for "someone else to grapple with down the road." We're just glad Dunlop took us back down that road that gave us the title of Beervana.
Published by American Palate, a division of The History Press. Includes 8 pages of color photographs.
Recent Articles

Feedback
How are we doing? Tell us what you like or don't like and how we can improve. We would love to hear your thoughts!