10 Essential Hangover Cures in Portland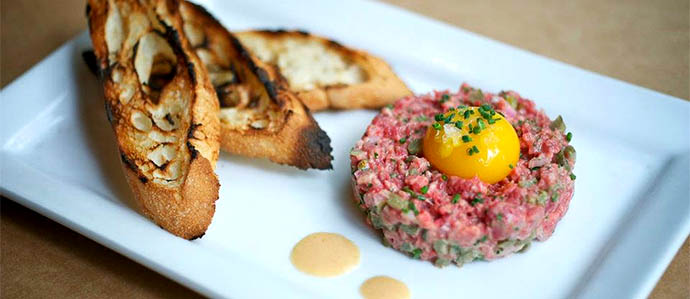 We all have our own methods for curing aliments after a night of drinking: aspirin, more sleep, Gatorade or even a hair-of-the-dog drink (or three). However you bring yourself back to life, it shouldn't be done by yourself. No more using that Popeye's biscuit to wipe away your tears all by your lonesome — pal up, head out and let these 10 Portland businesses aid in your recovery.
Hangover Central at Swift Lounge: The folks at this NE Broadway District spot may have have had a hangover two of their own, judging from the on the bar's brilliant execution of the Hangover Brunch every Saturday and Sunday from 9 AM–3 PM. Alleviate your pain or just mask it, whichever you prefer. Nothing soaks up booze like a Monte Cristo made of three dredged brioche layers. Done suffering? Order the "Where is My Car?" from the "Bitchy Marys" section. It's made of fresh mango, blood orange puree, carrot juice, pina-habanero-infused vodka and Emergen C vitamins, with a chili-salt rim (1932 NE Broadway; 503-288-33330).
Hair-of-the-dog drinks at Gruner: Those who have a "weekend" day off that actually falls between Monday–Friday canhead downtown to Gruner, where the cocktail menu is available starting at 11:30 AM daily.Try the Austrian Monk made from Monopolowa Austrian gin, Yellow Chartreuse, celery and lemon (527 SW 12th Ave.; 503-241-7163).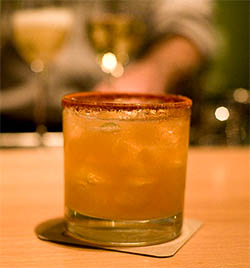 Bloody Mary at Holman's Bar & Grill: If Boodies are your go-to hangover fix this longtime resident of the now up-and-coming restaurant scene of SE 28th Avenue is the place to be on a Sunday. There are 50 mixes to choose from and over 100 hot sauces to restart your whiskey-soaked endorphins (15 28th Ave.; 503-231-1093).
Breakfast pizza from Sizzle Pie: For just $6, you get a "morning after" special that consists of a slice of one of multiple breakfast pizzas plus the alcoholic brunch drink of your choice (624 E. Burnside St. or 926 W. Burnside; 503-234-PIES).
Bottomless mimosas at Club 21: For $10 you can forget about your hangover, and last night too. The bottomless bubbly is only available on Saturdays and Sundays and the bartender will kindly (and for your own good) cut you off by 2 PM — just enough time for a nap in the park before happy hour (2035 NE Glisan St.; 503-235-5690).
Pho from Ha VL Sandwich: Maybe it's the spiciness. Maybe it's the ginger root, or the savory broth. It doesn't matter why — pho from Ha LV on SE 82nd Avenue just works magic on a hangover (2738 SE 82nd Ave. #102; 503-772-0103).
Squirt on tap and greasy breakfast from My Father's Place: Whether or not you regularly drink soda, the sugar and carbonation can work wonders on a gnarly hangover, especially if you add the optional vodka. Give the greasy breakfast fare a good college try (523 SE Grand Ave.; 503-235-5494).
Stuff yourself at Cameo Café: This breakfast spot on the corner of NE 81st and Sandy Boulevard is the only place to order a "full acre" of hotcakes. The half-acre will only cost you $6.95, a fair price for such a massive amount of cake (8111 NE Sandy Blvd.; 503-284-0401).
Soak and steam out the booze at Common Ground Wellness Center: We know what you're thinking, being hot and sweaty while hungover is awful, but try it just once and you'll understand rejuvenation on a whole different level. Either that, or you'll be shamed out of drinking that night by all of the healthy, vibrant looking people around you (5010 NE 33rd Ave.; 503-238-1065).
Keep it classy at Little Bird Bistro: Just because you're hung over doesn't mean you can't keep it classy. This French-style downtown bistro opens for lunch Monday–Friday at 11:30 AM and offers "Just a Sip" sized cocktails like the Half Martini (vodka or gin) for just $4 (219 SW 6th Ave.; 503-688-5952).
Top: steak tartare at Little Bird Bistro; bottom: cocktail at Gruner
Recent Articles

Feedback
How are we doing? Tell us what you like or don't like and how we can improve. We would love to hear your thoughts!