Beer Review: Barley Brown's Turmoil CDA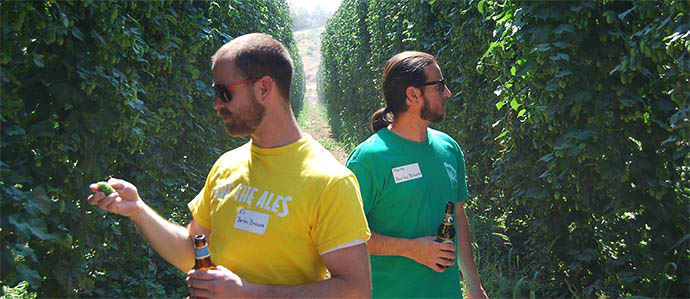 In Portland, IPAs sell themselves. Over one in four beers we consume locally is a hop-tastic IPA, and in terms of sales growth, they're speeding up over 30 percent. While we don't have fancy sales stats for stouts, suffice it to say, people around here mostly shy away from them, possibly for fear they're "too heavy."

That bias doesn't take into account the fact that a dry Irish stout is one of the lightest classic beer styles, or that boisterous Russian Imperial Stouts completely dominate user-generated best lists on RateBeer and BeerAdvocate. Where does that leave a style that is essentially a hybrid of the two? Black IPAs are recognized formally as American-style black ales by the Brewers Association, but are known locally and colloquially as Cascadian Dark Ales.

In this era of ever-hybridized India Pale Ales, only the dark version — in which recipes call for the hop additions of an IPA with the roasted malt bill of a stout or porter — has really taken off at the races. It's safe to say Turmoil CDA from Eastern Oregon's Barley Brown's is the odds-on favorite.

Designed by former brewer Shawn Kelso and appreciably maintained by Marks Lanham, this workhorse marries bodacious hops and roasted malts with dual bitterness from citrus peel and unsweetened chocolate. It almost has the quality of a pesto, if it was made with pine nuts as well as cacao nibs.

This makes the beer a great partner for grilled meats and hard cheeses. And because Barley Brown's recently expanded their brewery from a four-barrel pub system with the addition of a 20-barrel brewery across the street, look for Turmoil to appear on more taps, more frequently. It's a beautiful 300 mile drive to Baker City! Or you can take a shortcut, and head over to Hawthorne Hophouse in SE PDX.
Recent Articles

Feedback
How are we doing? Tell us what you like or don't like and how we can improve. We would love to hear your thoughts!