Portland Brewing Guide: 6 Breweries to Visit in Southeast Portland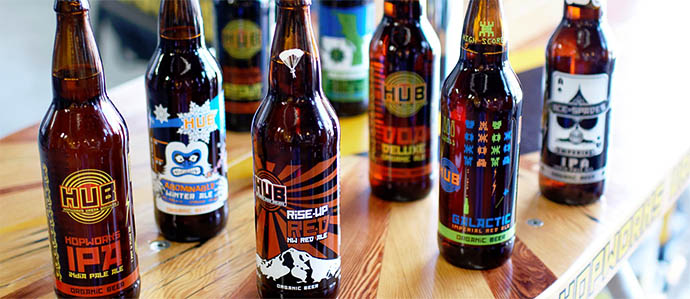 There are a ton of breweries in the Rose City — so many that we had to split them up by quadrant to compile our guide (see NW and North/NE). There are more breweries operating in Portland than anywhere else in the world (at least according to the Oregon Brewers Guild). With so many taphouses to choose from, consider this guide merely a starting point for brewery hopping around Southeast Portland.

Hair of the Dog Brewery and Tasting Room

Hair of the Dog may be a staple in the Portland craft beer scene, but this old pup is fully capable of turning new tricks. Like a small batches of fine wine, Hair of the Dog produces bottle-conditioned beers that continue to mature and develop flavor over time. Each bottle is rewarded its own bottling number, which changes every 5,000 bottles or so.

Both the brewery and the tasting room are located inside the same building on SE Yamhill, where you will find beers such as the Cherry Adam From The Wood, an aged beer made from locally grown black cherries that is aged in bourbon and sherry casks for 15 months (61 SE Water Ave.; 503-232-6585).

Base Camp Brewing Company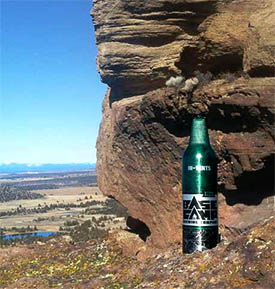 Base Camp Brewing Company's tap room is the kind of locale you hope to stumble upon after a rigorous hike through snowy Pacific Northwest terrain. Until Base Camp relocates to Mt. Hoot National Forest, we'll have to settle for a bike ride up SE Ninth Street, which for some of us is more than enough of the outdoors.

Using a system of smaller batches made from the pilot brewery, brewers eventually decide what ends up in the "big system" based on popular demand. The bottles you'll find in shops around town come in vessels similar to one of those sporty metal water bottles you see clamped to a rock climber's belt loop. Paölschenbier, rye pilsner, session ale, pale lager, amber, Doppelbock, an India pale lager and an IPA have all made the cut, in addition to the S'mores stout, topped with a marshmallow.

Enjoy a beer here, surrounded by your fellow woodsman, er, Portlanders. And yes, arriving in your Subaru is an acceptable way to saunter to this adventure-themed taproom (930 SE Oak St.; 503-477-7479).

Hopworks

For five years Hopworks Urban Brewery (HUB) has been providing Portland the perfect medley of well-crafted organic beer, sustainability and crave-worthy bar food. The brewpub on SE Powell came before BikeBar in North Portland, and has been 100% renewably-powered and "cradle to gate" carbon neutral since day one. The 20-barrel brewery provides bike parking for over sixty bikes, and produces roughly 10,000 barrels of beer for the region.

Grab an award-winning organic HUB lager (German-style pilsner) and a "Pint O Pretzels" and you'll be more than satisfied, even if pedaling on two wheels isn't your thing (2944 SE Powell Blvd.; 503-232-4677).

Gigantic Brewing Tap Room and Champagne Lounge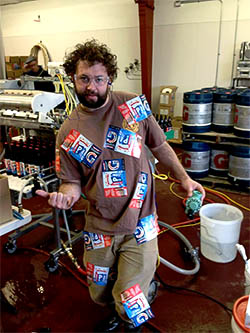 The brewing company's approach to providing suds in Portland is a no nonsense one. The two men behind this small brewery claim to do only two things: "Make the best damn IPA in Portland, Oregon and produce seasonal, exciting, flavorful beers, most of which will be brewed only once."

The tap room doesn't serve food because, well, it doesn't have to. Van Havig and Ben Love want to concentrate on the real reason they exist: the beer. We're thankful the time is spent creating a truly top-notch IPA—"a citrusy hop confluence that continuously embiggens"— instead of a gigantic greasy nacho plate (5224 SE 26th Ave.; 503- 208-3416).

The Commons Brewery Tasting Room

Try the beer the Portland Tribune named the best beer of 2012: Urban Farmhouse Ale. That same brew won bronze medal at the World Beer Cup and was voted Best Belgian Style in the 2012 Northwest Brewing News People's Choice Awards.

Other beers from The Commons can be found on tap around town, but check out the hidden tasting room, open Thursday–Saturday only, to get a feel for the company's small business and experimental ethos (1810 SE 10th Ave.; 503-343-5501).

Coalition Brewing

With only 10 barrels — about half the size of many breweries in Portland — Coalition Brewing has an impact that is as far-reaching as its larger contemporaries.

In addition to its house stouts and ales, the brewery continuously features new beers through the Coalator Program, created to reach out to local homebrewers. Budding brewers get the opportunity to work alongside Coalition's pros to create their own brews, which are then served in the pub. If the "coalator" has made a crowd-pleasing ale, he or she may be asked to brew a full batch.

From the "core offerings," don't miss the 6.8% ABV Hanso Stout (2724 SW Ankeny; 503-894-8080).
Tags:
Beer
Recent Articles

Feedback
How are we doing? Tell us what you like or don't like and how we can improve. We would love to hear your thoughts!